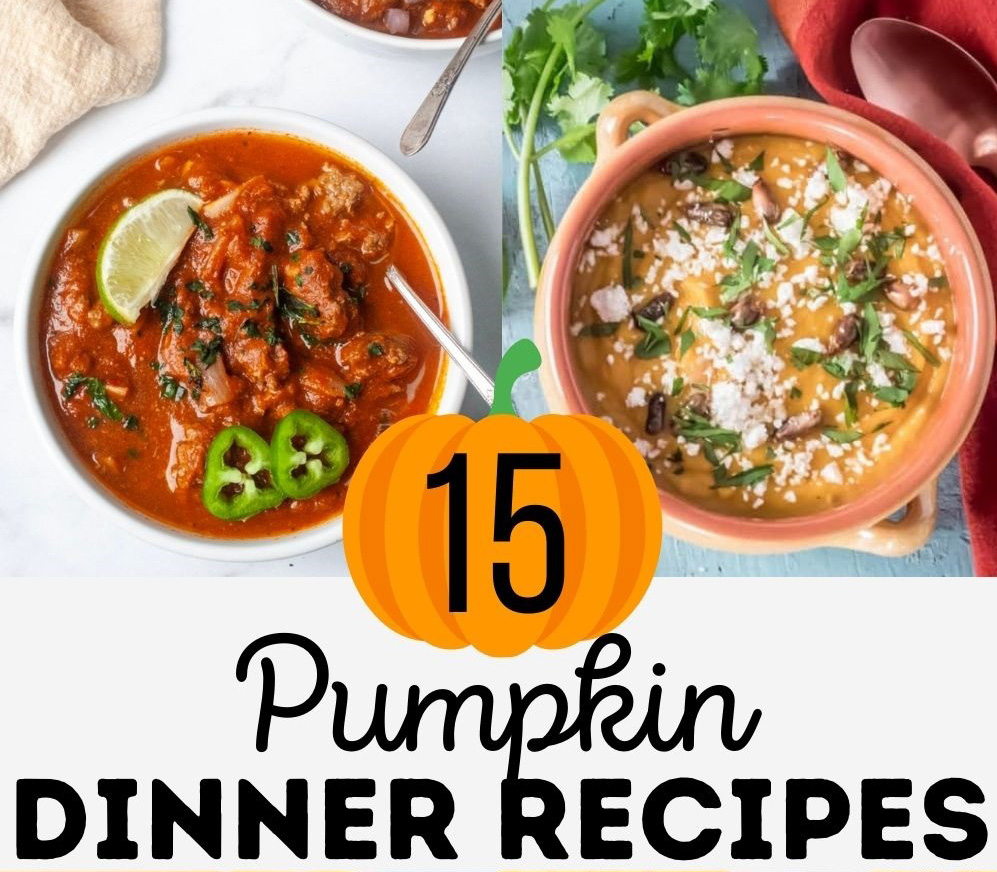 Need some fall dinner inspiration? Then look no further! I've compiled 15 dinner recipes that feature pumpkin and make the most festive and delicious fall-inspired meals! You're bound to find a new family favorite that you'll make year after year!
From soups to risotto, pasta to chili, and even a baked pumpkin casserole, there's definitely a dinner recipe here that your family is sure to love! Whether you serve a new soup or casserole at Thanksgiving this year, or simply want to add a few new pumpkin recipes to your dinner plans this week, there's a recipe here for you!

Pumpkin & Sweet Potatoe Soup:
A creamy soup made with two fall flavors, pumpkin, and sweet potato!

Pumpkin Chipotle Soup:
Chipotle peppers kick this soup's flavor up a notch, creating a sweet and spicy fall soup!

Chicken Pumpkin Curry:
An Indian-style curry dish made with chicken and butternut pumpkin!

Pumpkin Barley Risotto:
Sage, bleu cheese, and cubed pumpkin make one deliciously savory risotto dish!

Pumpkin Feta Salad:
Roasted pumpkin, feta, pomegranate seeds, and pears atop a bed of mixed greens is an incredibly healthy fall dinner recipe!

Pumpkin Chili:
What's fall without a hearty bowl of chili? This chili is traditionally flavored but has pumpkin puree added to make it thick and delicious!

Pumpkin Rigatoni with Crispy Sage:
A savory pasta dish made with a few simple ingredients for a quick and heart autumn-inspired meal!

Mashed Pumpkin:
A alternative to mashed potatoes that can be made into it's own meal when topped with eggs or cheese!

Instant Pot Pumpkin Mac & Cheese:
Break out your pressure cooker and pumpkin puree to make this incredibly cheesy macaroni and cheese recipe!

Pumpkin Curry Soup:
A 15-minute fall soup using a lot of pureed pumpkin and fall spices!

Peruvian Pumpkin Soup:
A unique sweet and savory soup made with a sugar pumpkin and Peruvian corn!

Thai Pumpkin Stir Fry:
Pumpkin, eggplant, and mushrooms sauteed together with tofu and a homemade stir fry sauce!

20-Minute Pumpkin Pasta:
An incredibly easy and quick vegetarian pasta dish made with pureed pumpkin, cream cheese, spinach, and lots of herbs.

Carrot Pumpkin Apple Soup:
Forget regular pumpkin soup! By adding granny smith apples to the recipe, you create a sweet and tart flavor that can't be substituted!

Savory Pumpkin Casserole:
Pumpkin puree, ricotta cheese, and fresh herbs baked together in one pan make the most delicious fall-themed casserole!
Do you have any pumpkin recipes you like making in your own home? Makes sure to check out some of our favorite recipes including pumpkin, including our no bake pumpkin spice cookies, pumpkin spice muffins, and more! With fall right around the corner, we just can't wait to get in the kitchen and start baking!
Still not finding the right dinner recipe? We know pumpkin isn't for everyone, so make sure to check out our other amazing homemade recipes.
---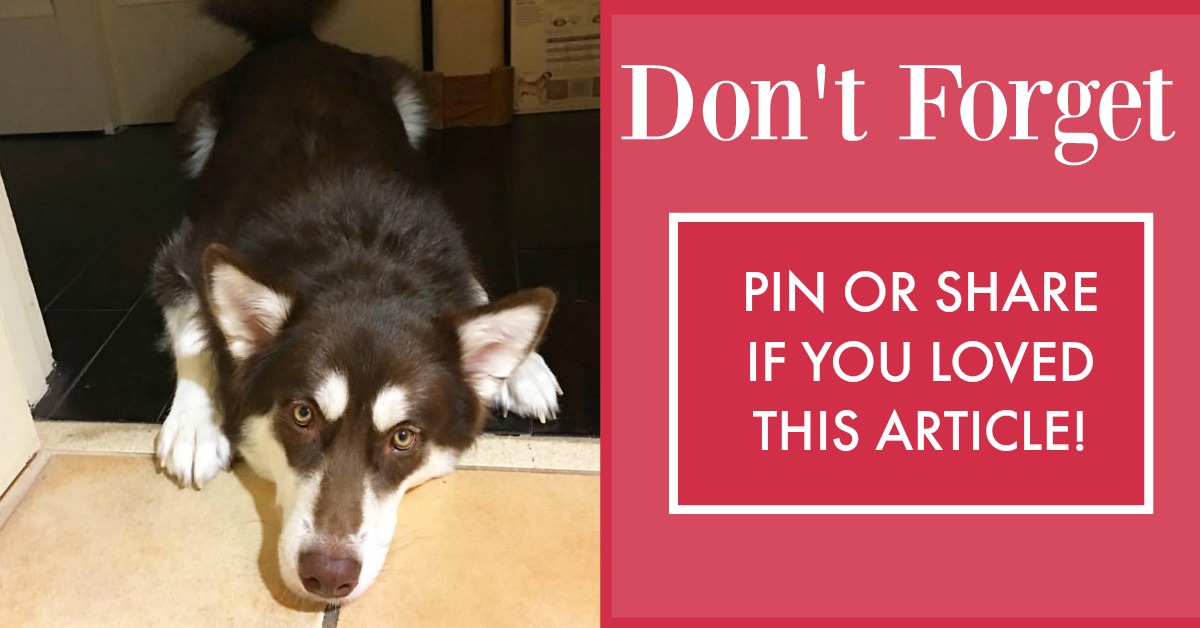 ---