How many of you love spoiling your cat? I will freely admit, I loved getting special things for my kitty when she was younger, especially when she loved to climb. One of her most favorite cat items in the world was a little scratching post that mounted to the window, allowing her to stretch her claws while she watched the world outside. Now that she is older, I am sad that I can't buy many of the cute condos, cat shelves, and scratching posts on the market, knowing that my 14 year old cat likely wouldn't enjoy them, since she doesn't enjoy climbing as much as she did when she was younger. Honestly, I wish there were so many cute items available when she was younger since I would have loved to have built something cute for her.
While she may not be able to enjoy them often, it doesn't mean we aren't researching for future gifts for other cats in the family. Not only does my mom have two cats, but my mother in law has another six as well. Rather than go searching for expensive cat items, we decided to looking into making our own cat tree, condo, or scratching post for the cats. Luckily, some of my favorite bloggers had cute cat crafts and DIY projects that we thought you would love too. Make sure to tell us what you think of these 15 DIY Cat Trees, Condos, Shelves, and Scratching Posts below!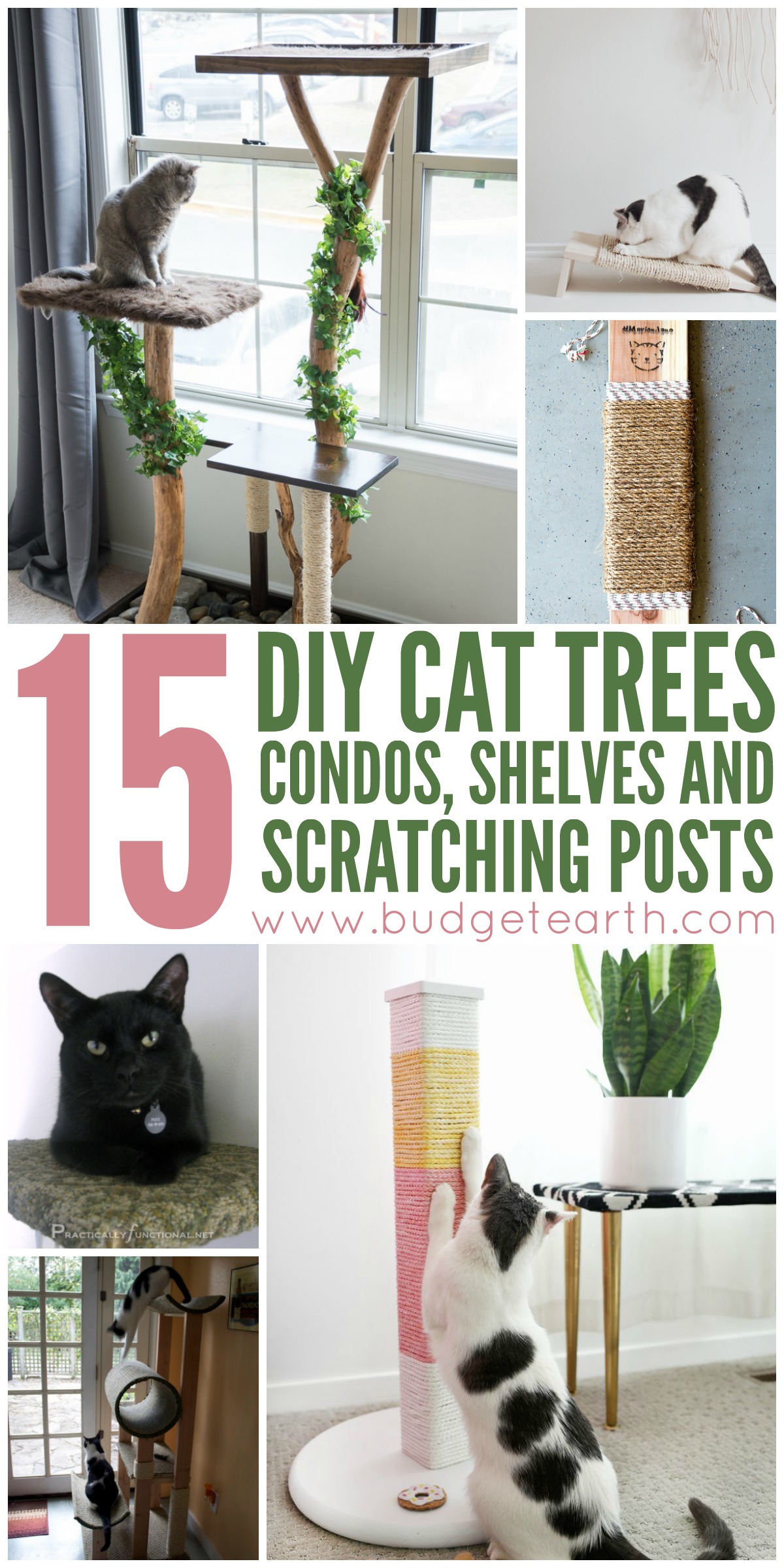 Would you like to have your products featured in a giveaway event? Want to increase your social media exposure? Contact susan.l.bewley@gmail.com to see how I can help YOUR company today!