Do you love dressing up your dogs in cute outfits? I will freely admit, I enjoy dressing up my girls. Ivi especially is a great sport when it comes to playing dress up. When we were at BlogPaws, she loved showing her stuff in her pretty dress. As well, you almost never see someone dress up big dogs, making it quite fun to see people's reactions, no matter if it is a simple shirt or a cute dress meant to make your dog feel like a canine princess. While I love dressing the girls up, my husband isn't as much of a fan, usually preferring the girls wearing simple, amusing shirts, or bananas.
Since it is so hard finding anything for big dogs though, it usually means I have to look for custom made items or try making dog clothes on my own. Luckily, Pinterest has a variety of cute ideas, along with many of my favorite pet blogs. Best of all, many of them have patterns for clothes for dogs that are super easy to make, allowing even novice sewers like me the chance to make cute dog clothes. Below, you will find links to 15 of the best DIY Doggy Clothes and Bandannas. Make sure to tell us what you think in the comments below!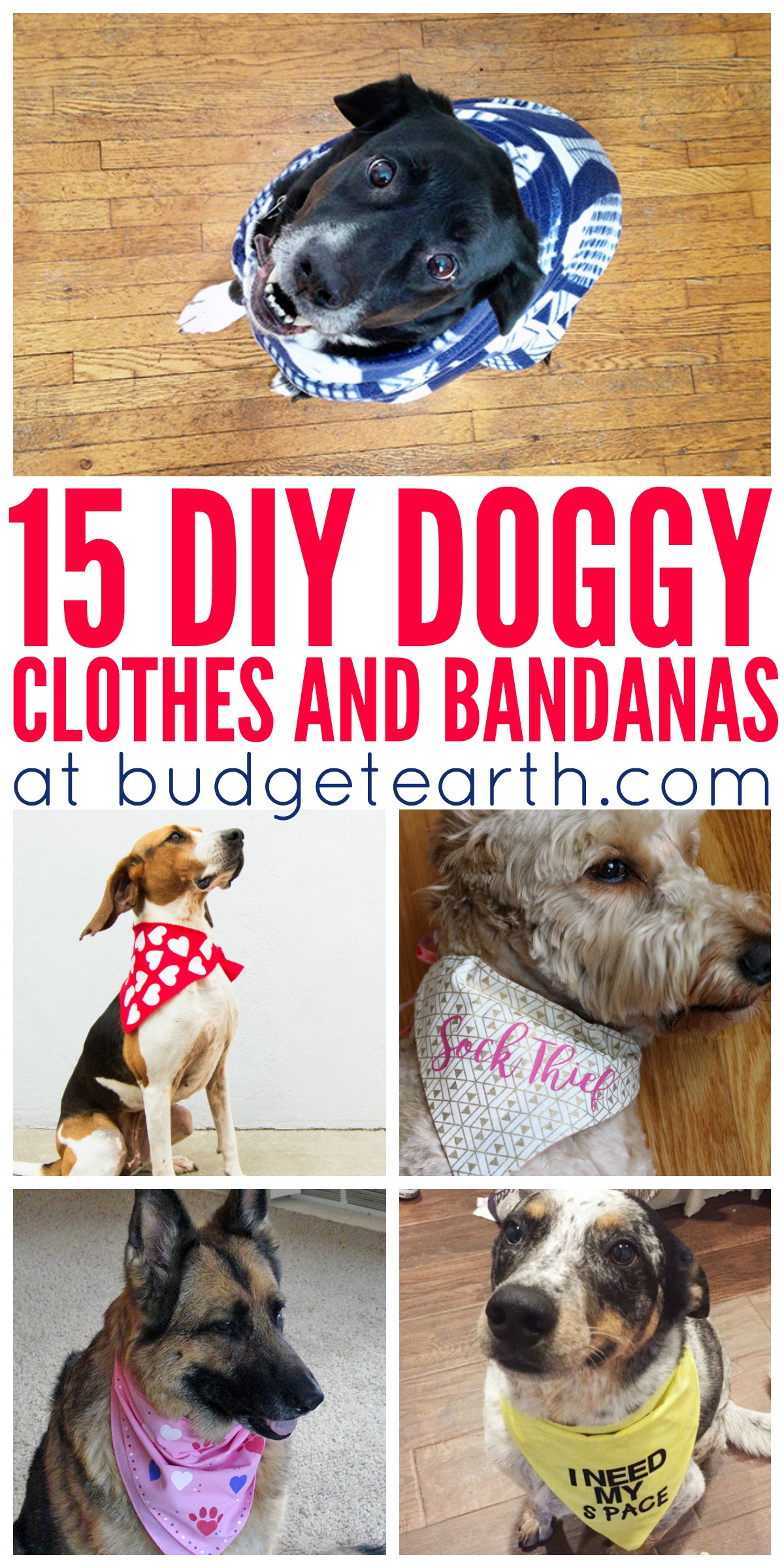 Would you like to have your products featured in a giveaway event? Want to increase your social media exposure? Contact susan.l.bewley@gmail.com to see how I can help YOUR company today!