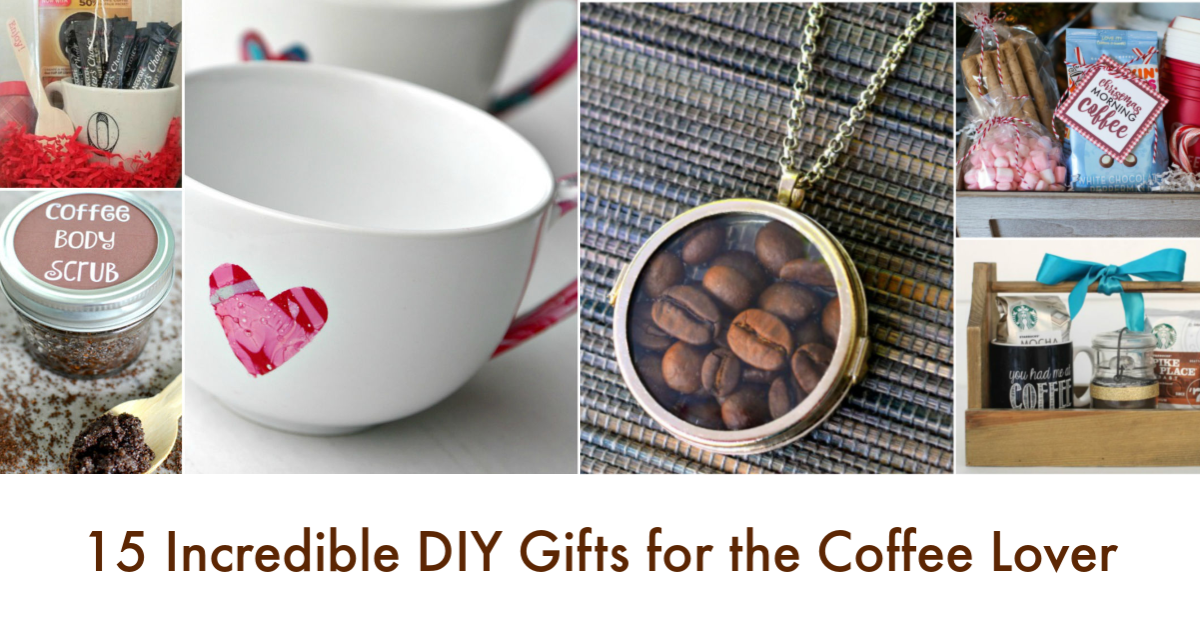 Do you consider yourself a coffee lover? I have never made it a secret that I am truly addicted to coffee and go crazy over just about anything related to coffee. Even my kitchen has a bit of a coffee theme. Usually when someone asks if they can get me something for Christmas, my husband and family usually say one of the safest things is to get me is a new coffee, or something related to coffee – it is almost a guarantee that I will love it. Knowing that many of you love coffee just as much as me, I thought you would love some these adorable DIY projects relating to coffee.
As a coffee lover, I also know that sometimes it is sometimes hard finding that perfect gift for someone who loves coffee. While they might love getting a Starbuck's gift card or gift card for getting their own coffee, it just doesn't have the same personal touch as something made by hand, or something unique and new. Below, I have 15 of the best DIY gifts that I think just about any coffee lover will love. Best of all, they are great for not just holidays, but as any gift. What is better than being able to give a homemade gift as a thank you or as a cute birthday present for your best friend?
Like any of these gift ideas? Tell us in the comments below!
---
---