Disclosure: I received these products for free to review. The opinions in my review are honest and my own.
Let's face it ladies, all of us know that taking care of our skin is important. We have for years been told that we should be using a moisturizer on our skin to prevent wrinkles. We also use quite a few different products to deal with acne, aging, elasticity, and other personal difficulties depending on our own skin needs. What many of us don't realize, however, is that we may be accidentally be making our skin worse, leading to more acne and inflammation. Everyone talks about the importance of having balance within our lives but what about our skin? You may be surprised to know that many common skin conditions can be fixed just by determining your skins pH balance and what products you can use to help your skin regain the proper balance.
Why Worry About PH Level
So, why is pH level so important? Our skin works hard to keep lipids and moisture in the skin to block things that are potentially not healthy for our body, including germs, pollution, toxins and bacteria. Since all of our bodies are different, some of us have higher or lower natural acidity levels from others. When our skin's pH is around 5.5, it is happy, healthy, and radiant. Skin that has a pH below 5.5 is more prone to zits and inflammation, while levels above 5.5 can lead to dry, sensitive skin. While your dermatologist can help you get your skin back in balance, there are plenty of cosmetic products on the market that can help you get your skin back in balance. After using some of these products you may very well find your skin not only looking healthier and younger, but feeling truly amazing.
PH Balancing Products: Sulwhasoo Essential Balancing Water
Looking for a pH balancing product that will work well with your current facial regime? We personally love using Sulwhasoo's Essential Balancing Water. This gel texture toner has nourishing Korean medicinal herbs that hydrates, soothes, and balances the skin's pH levels. Not only does it sooth and balance the skin, but can also decrease inflammation and prevent moisture loss. I personally love the scent, feel and ease of using this toner on my skin. After using it on my skin during the morning and night for a week, I noticed that my skin was not only softer, but felt cleaner overall. Best of all, I had less acne on my skin overall, making it a great, easy to use product. Currently, this products is sold at Neiman Marcus, Bergdorf Goodman, and NeimanMarcus.com for $55.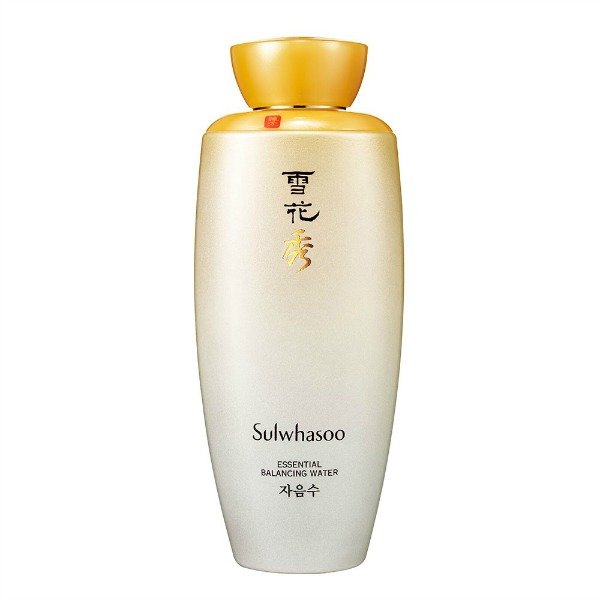 PH Balance boscia Konjac Cleansing Sponge with Bamboo Charcoal
Tired of dealing with nasty blackheads and clogged pores? With boscia's Konjac Cleansing Sponge infused with Bamboo Charcoal you can clean and exfoliate with this charcoal filled sponge. With how this sponge works, it gently exfoliates while soothing, softening and brightening the skin while minimizing the appearance of pores and blemish causing bacteria. It is also formulated with their pH balancing formula, making it great for combination or oily skin. Currently, this product is sold at Sephora.com for $18.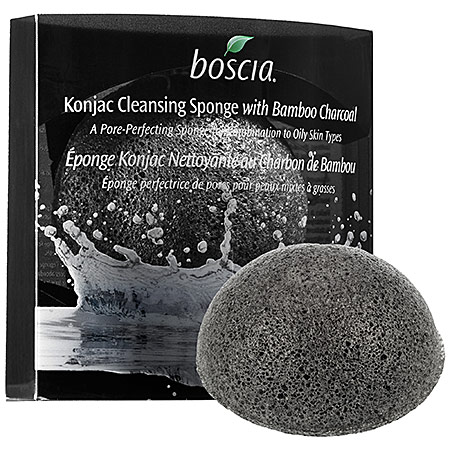 PH Balancing Products: La Roche-Posay Effaclar Purifying Foaming Gel Cleanser
Trying to find a foaming facial cleaner that not only cleans impurities but helps balance out your skins pH level? With La Roache-Posay's Effaclar Purifying Foaming Gel Cleaner, you can purify skin and get it back to the proper balance of 5.5. This product is formulated with zinc to clean the skin of acne, eliminate excess oils, and tighten the pores to prevent nasty blackheads. As well, it is made to prevent dryness, making it great for all skin types. It is soap-free, alcohol-free, and oil free, allowing you to enjoy amazing soft, clean skin all year round. This cleanser is currently sold at La-Roche-Posay.us for $22.99.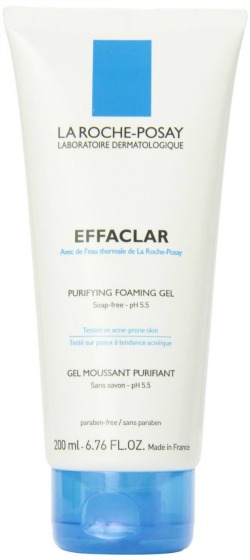 Disclosure: Budget Earth did not receive monetary compensation but did receive products for review purposes. All opinions on this product are my own and may differ from our readers' opinions.
Would you like to have your products featured in a giveaway event? Want to increase your social media exposure? Contact susan.l.bewley@gmail.com to see how I can help YOUR company today!