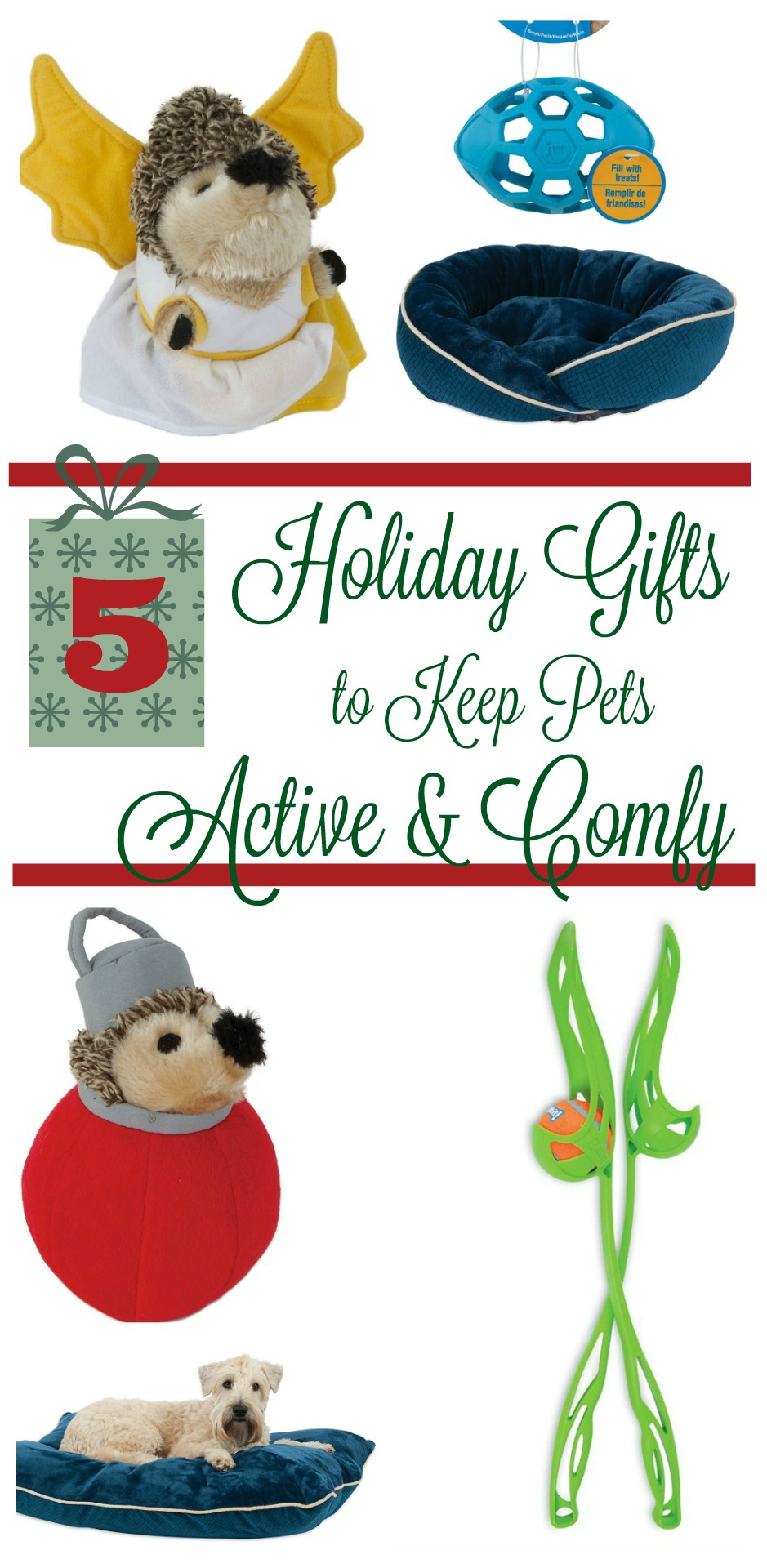 Is there anything better than active, happy dogs during the holiday season? Just like kids, dogs love getting cute toys under the Christmas tree! For us dog owners though, it is sometimes tough finding amazing toys that not only make them light up at playtime, they are durable enough for months of play and keeping them mentally stimulated. Luckily, Petmate has a variety of awesome toys available for the holiday season that are perfect for helping dogs not just have a good time during the holidays, but help them stay active too! Below, are 5 of our favorite toys from their Holiday Gift Suggestions!
Aspen Pet Luxe Velvet Beds
Looking for a comfy bed with a classic design? If so, we think you will love the Aspet Pet Luxe Velevet Bed. This velvet bed was just updated and has textured velvet that is not just soft and comfortable for dogs, it is visually interesting for pets and humans alike! As well, tufting adds a tailtored look and feel that goes perfect with just about any décor. Currently, there is a 27×36 Luxe Pillow Bed, and 21×19 Wrap Lounger available for only $29.99.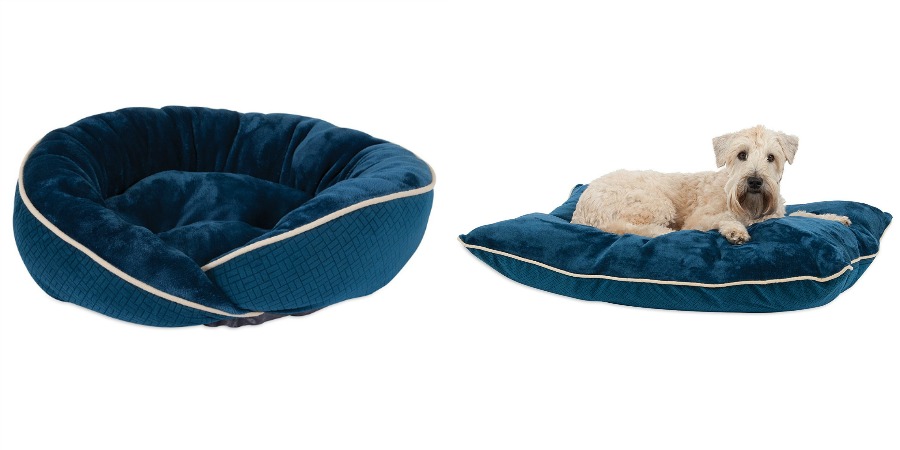 Chuckit! Sport LX Launchers System
If your dog loves to play fetch, the Chuckit! Sport LX Launchers System is an absolute must! This toy is designed for family play, having a lacrosse style basket that allows throwing and catching, while having a hands-free design to keep your hands slobber free. Each of the sets come with two launchers and a medium sized tennis ball. Currently this set is available for $19.99.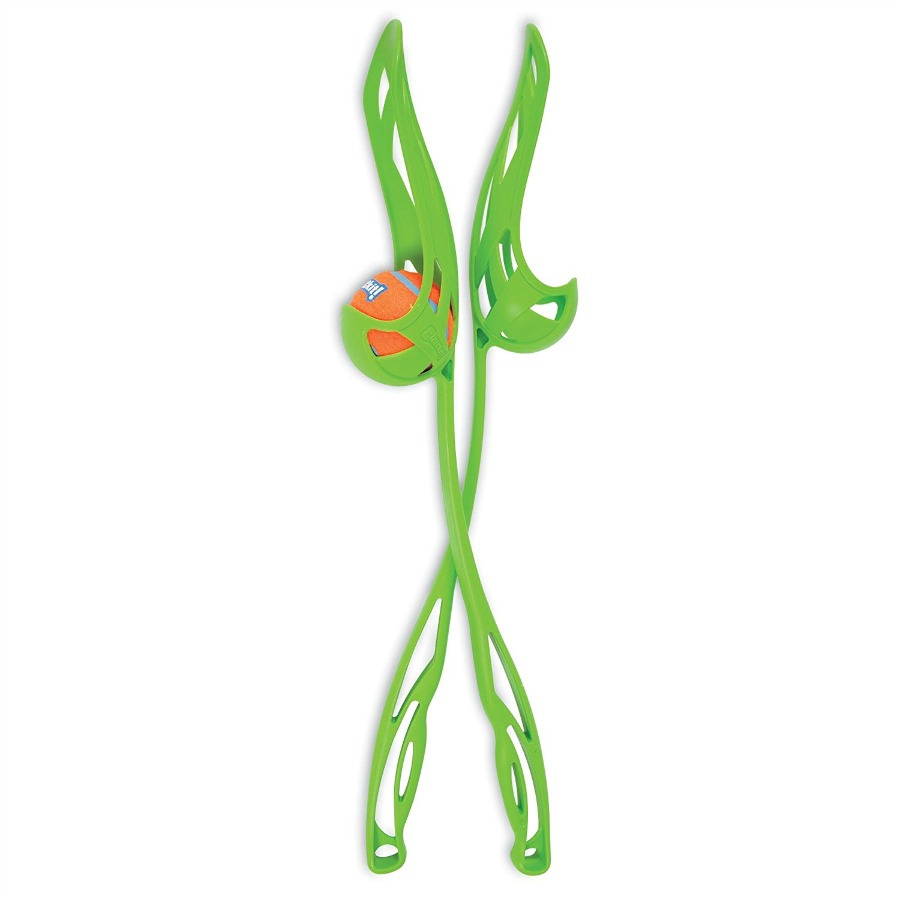 JW Holee Wobbler & JW Holee Eggs
Looking for fun toys that can hold a treat inside? If so, you will love the JW Holee Wobbler & JW Holee Egg. These toys have a center cavity that holds treats or squeaker ball inside that gets dogs excited. These Hol-ee toys wobble, bounce, or store things perfectly to offer a fun, interactive toy to keep pups busy during the holidays. Since they are made of durable rubber, you also don't have to worry about them accidentally being destroyed on Christmas morning. These toys are available in small or medium sizes in a variety of colors for $7.99 to $9.99.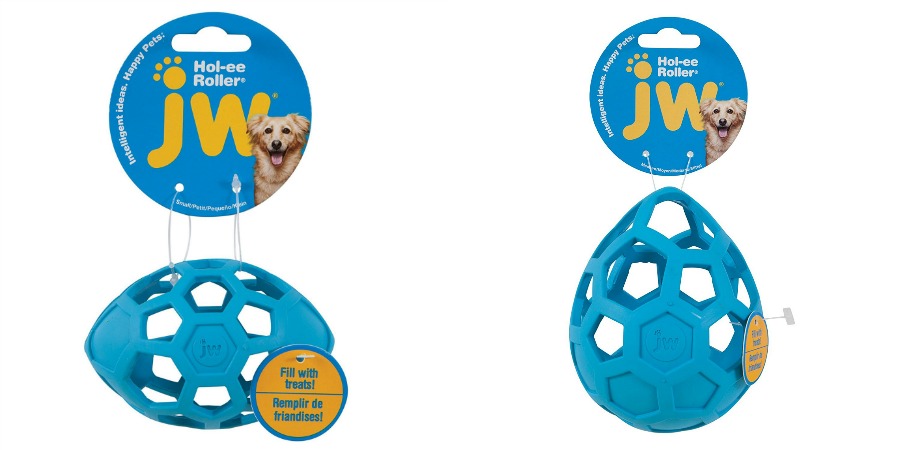 JW Mixed Up Cuz
Want a toy with all the benefits of a ball but with added style? The JW Mixed Up Cuz are a one size fits all toy that is made from mixed materials.. By combining durable nylon with thermoplastic rubber, it creates a whole new toy that is durable and fun for dogs. Current there are three toys in this line in assorted colors – the JW Mixed Zig Zag Cuz, Jw Mixed Ying Yang, and JW Mixed Ribbed Cuz. All of the toys in this line are available for $9.99.

Zoobilee Holiday Heggies
If there is one style of toy that is and has been loved by every dog we have owned, it is the Heggies line. These fluffy hedgehogs have a fun grunting squeaker that drives our girls wild! Just in time for the holiday season, Zoobilee has released three new characters in this line – the Heggies Ornament, Heggies Elf, and Heggies Angel. Each of these toys are sized for any size of dog, making them a soft and cuddly companion. Of course, they have the classic grunt that has made Heggies a favored toy for dogs everywhere. Currently you can purchase the Zoobilee Holiday Heggies for only $9.99.

Disclosure: Budget Earth did not receive monetary compensation but did receive products in exchange for this post. This post may have affiliate links.  All opinions on this product are my own and may differ from our readers' opinions.
Would you like to have your products featured in a giveaway event? Want to increase your social media exposure? Contact susan.l.bewley@gmail.com to see how I can help YOUR company today!