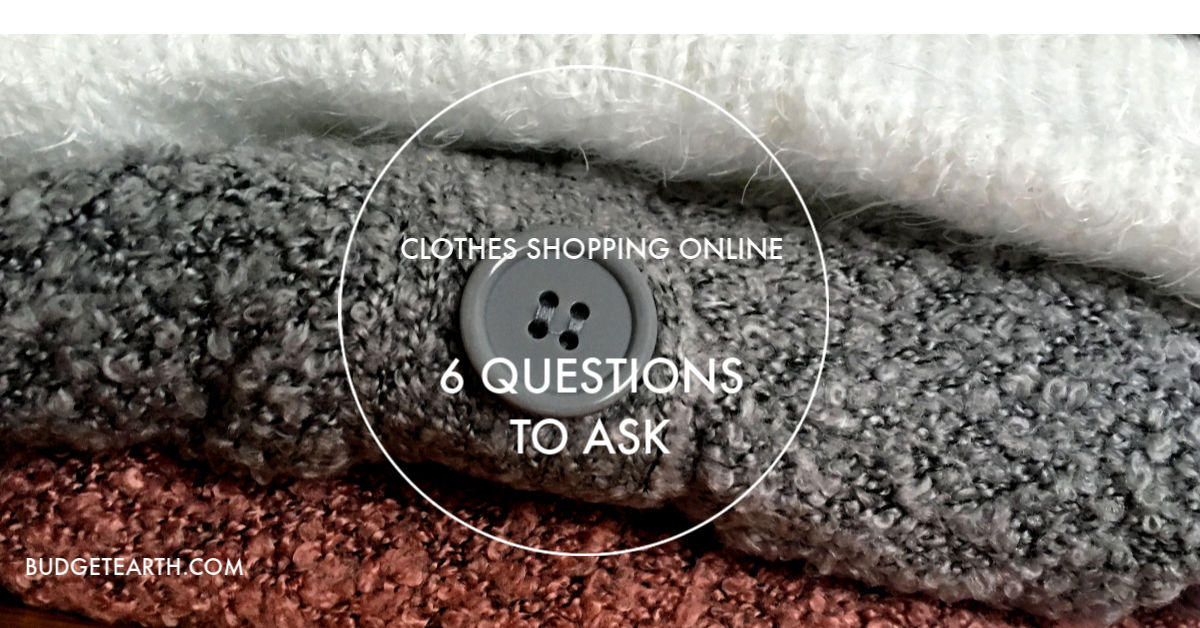 I've shopped online for over a decade. I remember back in high school, one of my first purchases was when I was so excited to go to prom and I couldn't wait to pick out the cutest dress to wear. I didn't find anything that suited my style at the mall or anywhere else in town, so I turned to the internet. It took about a month to ship all the way from China, but when my package arrived I was ecstatic. I tore open the parcel, ready to show off my dress to my family…only to be shell-shocked at the travesty that had arrived. The material, which had looked so flowy and breathtaking in the photos, had arrived rough, overly bright, and about three sizes too large. My older brother immediately tried it on over his clothes, parading around to show off how it fit his muscular build and not mine.
Expectation: Getting a cute dress to wear.
Reality: They dressed up a lie with a fake photo.
You've probably seen the comparison photos. There are even hundreds, if not thousands, of Youtube videos comparing reality to expectations when it comes to clothing and other items purchased online – everywhere from Wish to Amazon and beyond. If you've been afraid to make a purchase online because you don't know what you'll actually receive, you're not alone. Fortunately, there are tools you can utilize to arm yourself with more knowledge and to better know what to expect before an item even arrives. As a seasoned online shopper, I've put together a few tips for clothes shopping online to help give you a better understanding of whether the product you see in the photos is the real deal, whether or not the clothing is likely to fit you, and whether you should skip one online listing in favor of another.
Does It Match Your Measurements?
Although this is probably the most important of the tips for online clothes shopping, I just know I've lost some of you already. I scoffed at this, too, when I first started making clothing purchases online because the idea was so foreign and ridiculous to me. It shouldn't be! Your measurements are one of the greatest tools you have when it comes to figuring out whether clothes will fit you or not. Realize that you are not made to fit into a particular clothing size: the clothes should be made to fit you.
For the most part, "sizing" information in terms of whether you're a "Small," "Large," etc., is useless – if you're a woman who has ever shopped for clothes anywhere, you've likely realized by now that sizing is relative. One brand's small (S) is another brand's extra large (XL). If you shop around Amazon, you've probably noticed Amazon has a generic clothing size chart but most of the clothing items have individual ones. Amazon's chart isn't going to help you: check the measurements of the clothes against yours.
The most important measurements to know are for your bust, waist, and hips but if you want to go the extra mile I suggest figuring out the general length you like for your skirts, dresses, and even pants. You can measure the length of some of the items you already have in your closet, or find charts online that will help you learn how to measure these different areas on your body. You can't always trust a product image – what looks like a sweater dress on a model might actually be a regular sweater on you, so check the length of the garment! I shop from a lot of Asian-based sellers, so to save time I keep a sticky on my desktop I can quickly glance at with the metric equivalents for each measurement.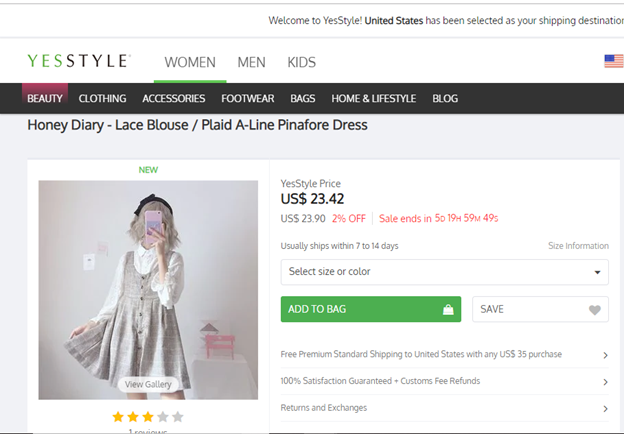 For example, I fell in love with this darling pinafore. If you scroll down on the page, whether you're shopping on Amazon or elsewhere, you'll often find sizing information for the clothing. Sometimes it's in the product description, sometimes in a category called "details," and I've also noticed some sellers on Amazon include the information in a product photo.
When you're shopping for clothes online, think of it as playing a game of "Whose Size Is It Anyway?" where the sizes are made up and the numbers and letters don't matter. There's often a disclaimer that product measurements can vary by a couple of centimeters due to manual measurement error, and depending on whether the fabric is a stretchy material you may also have some leeway there. When online clothes shopping, pull up the measurements you've written down for yourself and check them against those of the garment.

Many online stores, if they're not based in the US, will list the garment measurements in centimeters as opposed to inches. YesStyle is pretty nice because they offer a unit measurement converter right on the site as opposed to you having to google one. In this particular instance, and you'll probably find this is the case with many Asian clothing items, the initial size is not listed as S, M, L, etc. but simply as "One Size." You will ALWAYS want to be very careful when checking the measurements for these items. Now, typically, "one-size fits all" items of clothing fit me because I am a petite woman, but even so I always like to double check just to be safe.
This listing is a little tricky because it's actually for two separate items of clothing, one being a blouse and the other the dress which is what I'm actually interested in. Ignoring the measurements for the shirt, let's focus on the dress. There are only two measurements given, one for the length of the dress (76cm) and the other for the bust (80cm). When you input the number of centimeters into the unit converter it automatically displays the amount in inches, which is where the 31.50 inch measurement comes from in the example. It took less than a second for my dreams to be dashed, because it turns out this "One Size" dress is a couple of inches too small around for me. Such a shame, but at least I found out before I ordered something I couldn't wear!
Is the Model's Face Cropped Out?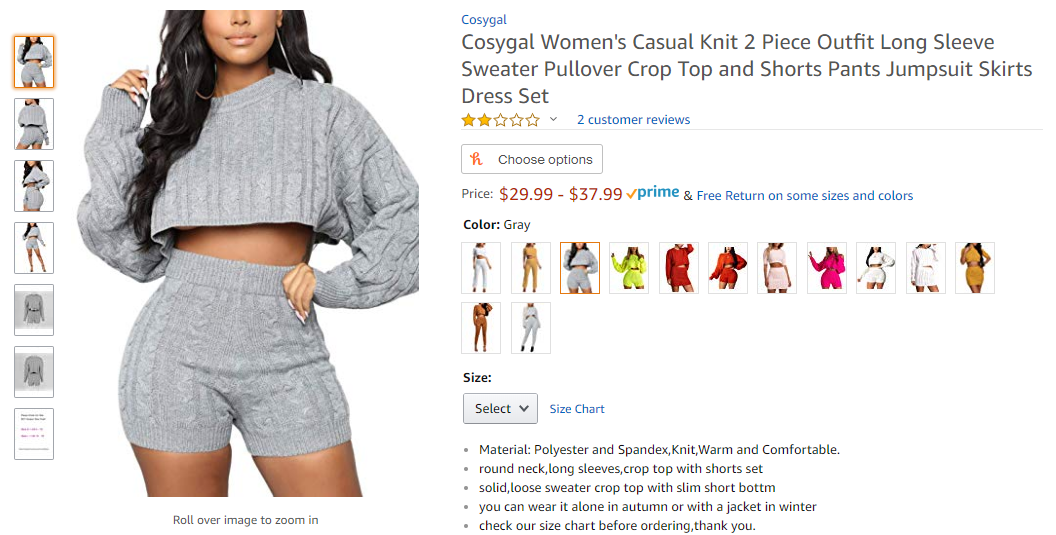 Can we please stop beheading the models?
My next tip for online clothes shopping relates to something you already do: checking the product images. Not all companies are honest, and it's not uncommon for certain brands to use stolen photos from other websites of other products, other models, and even Instagram influencers. Collections of China-based fashion companies in particular have been known to steal bloggers' photos, using them to create Facebook ads to advertise garments at near dirt-cheap prices. The trick is that the item you receive is nothing like what you thought you ordered. These companies often crop watermarks and even models' heads out of photos, perhaps to try to get around the fact that they're stolen images.
Are There Close-Ups of the Fabric?
Unfortunately, being a savvy online shopper doesn't mean things are always easy. Just because a model is fully in the photo doesn't necessarily mean the item is legit. Sometimes you have to do a little more digging. Another great tip for online clothes shopping is viewing close-ups of the product and checking out the fabric material. Close-ups of the item give you a better sense of its quality: do you see any loose threads? Does it look well-made? Do the clothes look like they've had a bad photoshop job? As an example, let's take a look at these two listings for a similar YesStyle item.

On the left we have a pinafore dress from the brand Hiccup, and on the right we have a similar item from the brand Kawaii Fairyland. In Hiccup's image, you'll notice the model's face has been cropped out. I checked, and the gallery images actually show her entirely but there are no real close-up images of the fabric. Look and you'll see the "close-ups" are actually about a third of the size of one of the fuller body images. Raises a red flag, doesn't it?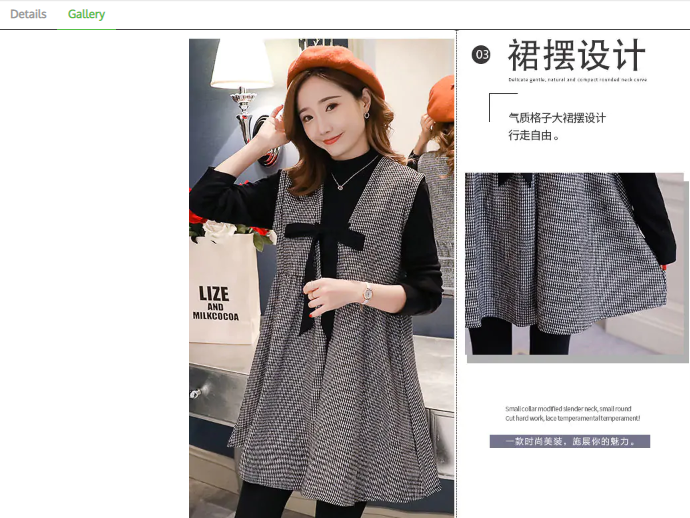 Now, let's take a look at Kawaii Fairyland. At first glance, this one seems off because there are no images of a model wearing the clothing. However, when you look at the gallery you'll see any given number of close-up images. The brand seems proud of their clothes, even going as far as to show you the seams beneath the fabric.

If the company isn't proud to show you their items, it seems unlikely that you would be proud to wear them.
What Do Others Say About It?
This may seem obvious, but reviews can be a great source of information. I'm not necessarily talking about the 1-5 star rating system, as companies have been known to abuse that by removing negative reviews, falsely writing praiseworthy ones, and of course there are some reviewers who don't necessarily understand the rating system (is anyone else baffled by people who rate something 5 stars without having used the product yet?). That said, take the star rating system with a grain of salt.
What's more important to look for are things like people who mention sharing your body type and how the clothing fits on them; any customer photos shared of the item; if the item broke immediately, whether a customer had been wearing the item for a while or only tried it on once; and how or if customer service helped the shopper resolve an issue.
Something else worth checking, if you can find it, is a seller's rating or customer satisfaction score. Sites like Amazon and YesStyle will show you this if you know where to look. On Amazon, you click on the item you're interested in and on the right-hand side you'll see who the seller is. Here's a pair of boots I was interested in purchasing.

The boots have a near-five star rating, and when you click on the seller's name next to "sold by" you can pull up their feedback score.

As you can see, with over 34,000 ratings, this seller has a 99% positive score so I felt very confident purchasing my boots from them.
Now let's go back to this YesStyle example.

You'll see that the listing for the Hiccup pinafore has no stars because it has received 0 reviews. No one has bought this item yet for whatever reason. Kawaii Fairyland has 3 reviews with the item being rated as nearly 5 stars. Well, that's okay, you might say. Maybe people have bought some of Hiccup's other items! Let's check to see.
On YesStyle, if you scroll down and click on the "Details" section you'll see things like the sizing information, which we've already discussed, and to the right you'll see a detail of the brand itself.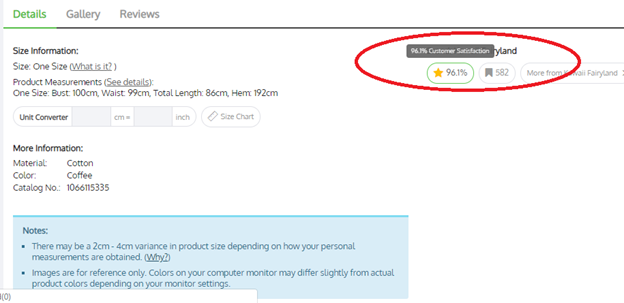 This is a little thing called "customer satisfaction." Click the little gold star and you'll see a pop up with the brand's customer satisfaction rating. This rating indicates how many YesStyle customers are satisfied with a brand. The rating is calculated by dividing the number of positive ratings of a brand's products by the sum of the positive and negative ratings given to a brand's products.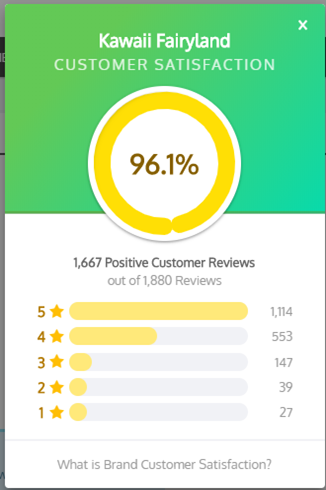 Okay! Now, let's check Hiccup.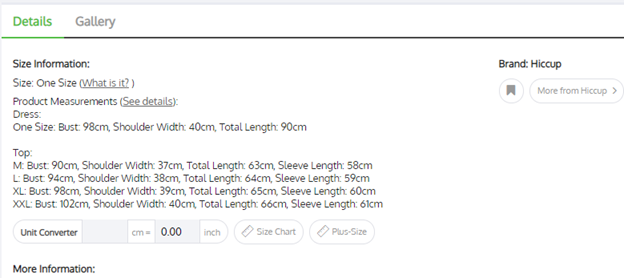 Very interesting. There is no customer satisfaction rating. This means no one has ever bought–or rated, at least–any of their products. You can always be the first, but in this case I'd recommend skipping the product and looking for something similar from a different brand. If you are going to make a purchase without ratings or reviews, my advice is to at least try to make sure it's from a reputable brand.
Do You Actually Like the Style? 
Forget about the model for a second. I know she looks fabulous in that high-waisted pair of pants, but the real question is whether YOU like how you look in high-waisted pants. Unless you are the same height with the same body type as the model, the clothing probably isn't going to look the same on you. What looks like a dress on me can look like a shirt on my best friend. At the same time, she can rock a Maxi skirt and I look like a little girl playing dress up with her mother's clothes. Thus, I don't buy Maxi skirts. Set realistic expectations, and again, check the clothing measurements so you aren't surprised when you receive a shirt instead of a long tunic.
What is the Return Policy?

Call me cheap, call me wary, but I make it a rule not to shop anywhere that doesn't offer free returns. If I can walk into a store, try on something and figure out if I love it, I can decide whether or not I want to buy that piece of clothing. If I can also try on something I think I love only to bring it home and realize it was the perfect store lighting and exact angle of the dressing room mirrors that made the clothing look good, call me crazy, but I want to be able to return it to the store. I feel like there are smoke and mirrors with online brands just as there are with some brick-and-mortar stores, and I don't appreciate being tricked into buying something I don't actually want.
Well-established companies like Target and ASOS want you to know they stand behind their products and if you don't love something, you can return it with no hassles. There's a reason Amazon Prime has become so popular, and it's not just the free two-day shipping. Many Asian-based companies do not offer this deal, will make you foot an exorbitant shipping fee to return an item, or in some cases do not accept returns at all, so I recommend always checking the return policies before making a purchase.
Are you much of an online shopper? Have you ever made a purchase that arrived in different condition from what you expected?
---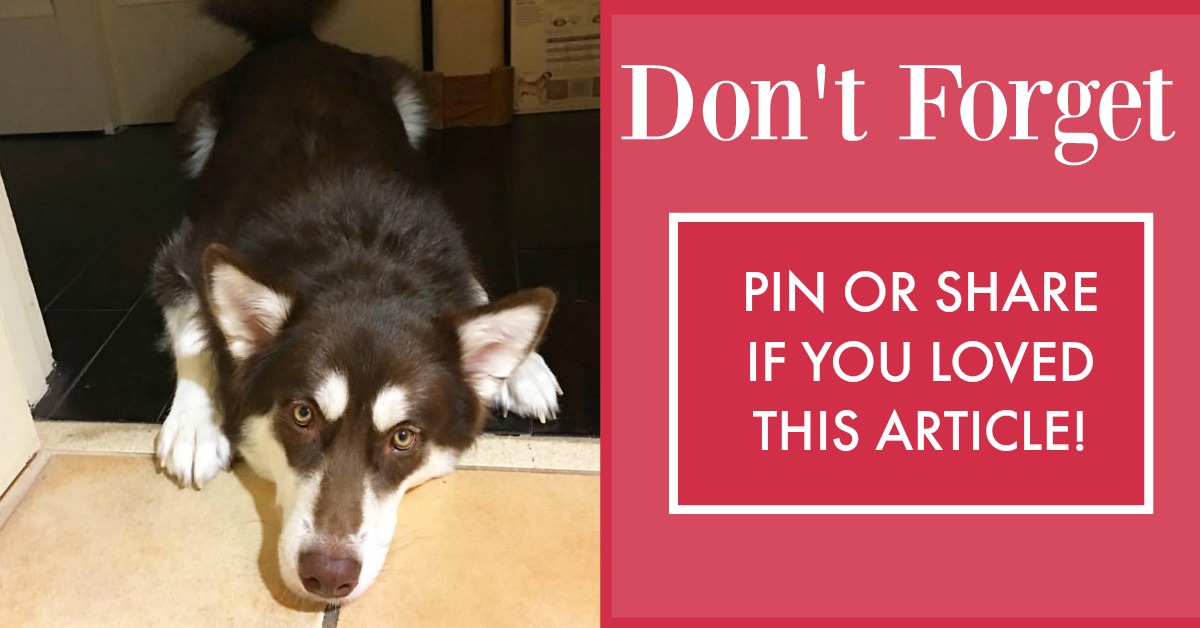 ---