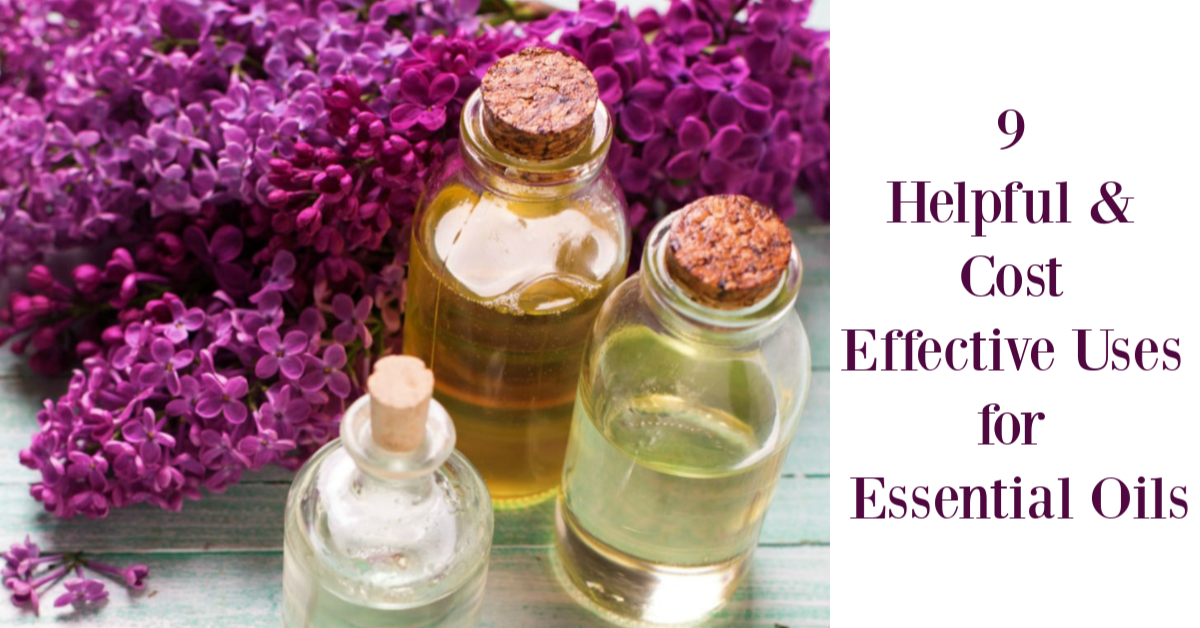 How many of you love  having a clean, wonderful smelling home? Personally, there is nothing I love more than coming home to not only a clean house, but a house that smells truly clean. For me, this is the smell of a high quality candle burning or high quality, natural cleaning products. The secret to most of these products, however, aren't synthetic chemicals but high quality essential oils.  Before essential oils became popular, I actually made my own air fresheners by boiling herbs, which was quite a bit of work. Today, I am excited to have a large variety of different essential oils available for freshening the air and for cleaning!
While some may think essential oils are fairly new, they have actually been used for years, especially in herbal medicine. Personally, I know I'm not qualified for making any sort of medical claims when it comes to essential oils, so I leave those complicated questions to doctors and just enjoy the amazing ways that essential oils save my family money and improve our quality of life. Some of our favorite uses for essential oils include:
1) Cleaners – Do you buy natural cleaners? If so, you may not know that the essential oils used in the mix are the real secret ingredient for cleaning. You can make your own all purpose cleaners and antibacterial cleaners using lemon oil, tea tree oil, eucalyptus, and thyme.
2) Insect Repellents – It may be hard to believe, that mosquitoes and many bugs hate lemongrass oil, citronella oil (what's used in the candles), and eucalyptus oil. With a bit of coconut oil, you can easily make your own bug repellent or make your own candles to keep the bugs away during the summer.
3) Concentration  – Have you ever had problems concentrating on a difficult task, such as doing taxes, reading something educational, or preparing for a test?  Classical music and grapefruit oil, bergamot, and peppermint are great for helping improve concentration, especially when used with a diffuser.
4) Fabric Freshener – Okay, fess up. How many of you buy fabric softeners just so that your clothes smell amazing? If you just want the scent, put 5 – 6 drops of lavender on wool dryer balls. Your clothes will smell amazing without the use of harmful chemicals that can actually ruin your clothes.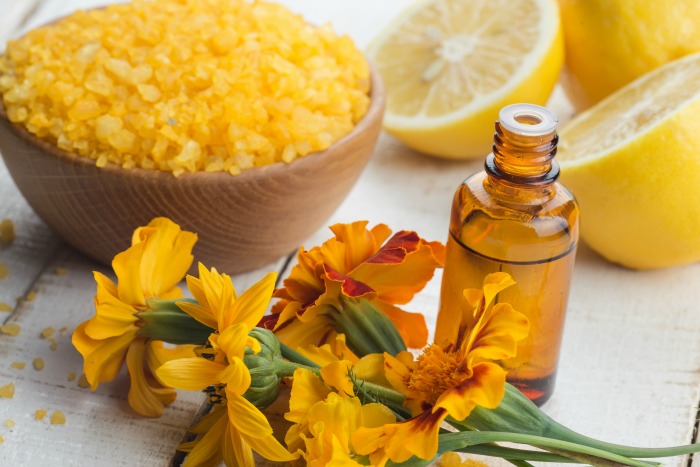 5) Bath Products – I am a huge fan of making my own soaps, bath balms, and even lotions. Rather than paying big money for awesome smelling products, just make your own at home. If you are unsure where to start, you can buy kits to teach you how to make just about any bath product and add your own preferred scent!
6) Improving Sleep – Having issues falling asleep? One of the best ways to relax is and have a better night sleep is lavender oil. Sprinkle a few drops on your pillow or a diffuser going in your bedroom at night with this oil.
7) Reducing Stress – Do you suffer from anxiety or need a way to relax after a stressful day? Help yourself to relax with chamomile, lavender or peppermint essential oils. Just use with a diffuser or a carrier oil to help you relax.
8) Cold Relief – Tired of dealing with the common cold or sinus congestion? Eucalyptus oil is great at fighting back coughs and can be mixed with steaming hot water or a diffuser to help clear nasal passages.
9) Sore Muscles – Dealing with sore muscles from exercise or being on your feet all day? Help yourself relax with peppermint oil, lavender 0il, or rosemary oil, along with some Epsom salt. Not only will the smell help you relax, but help aching muscles and bruises.
So, where do I get my essential oils? Personally, I like Simply Earth essential oils, not only because of their 100% pure guarantee and third party testing, but because they give back. When you buy their products, 13% of the profit from your purchase goes to help end human trafficking.   You can find their full collection of essential oils here.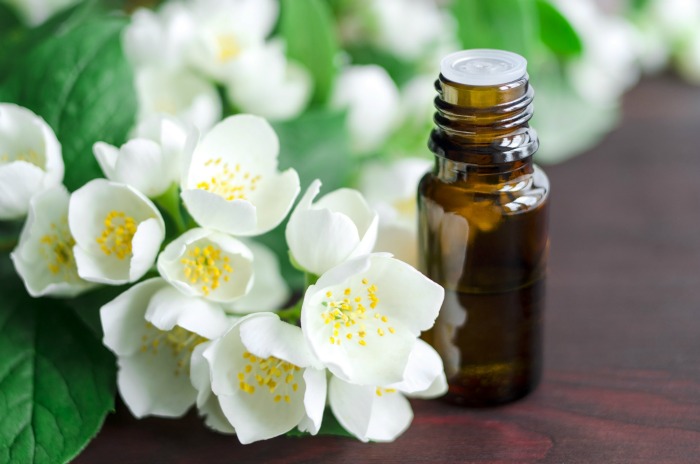 ---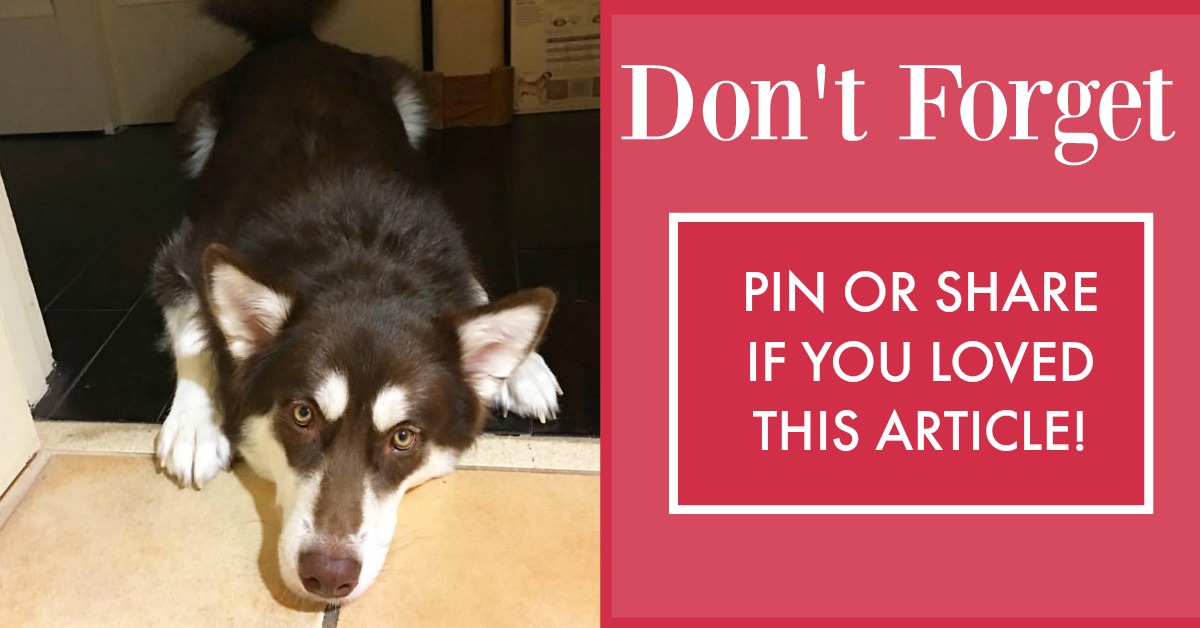 ---