Disclosure: I received these products for free as part of a review . The opinions in my review are honest and my own.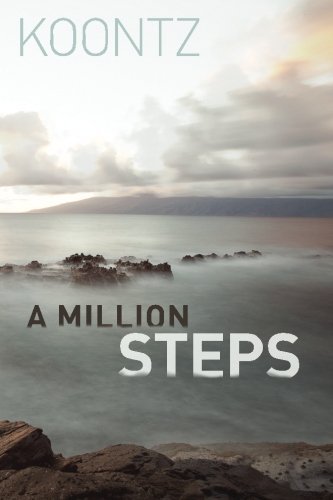 During the holiday season, I love reading inspirational books. Sometimes it's fun to read about someone else's journey, especially when you are feeling down on yourself and needing a pick me up. Recently, I was approached to read and review A Million Steps by Kurt Koontz. I had heard of the book before and was curious, having heard of the book from some of my friends. It seemed interesting learning about the Camino de Santiago and his 30 day trip walking through Spain. To say the least, I couldn't wait to start reading when it arrived!
A Million Steps: What is It
At the root of this book, A Million Steps is the story of Kurt Koontz's journey to visit the Cathedral de Santiago de Compostela, and his 30 day pilgrimage to this church. As he goes about his journey, he is not simply exposed to life in various parts of Spain, but learns a bit more about himself, leaving him feeling more enlightened after the trip. Through this humorous and insightful book, you learn more about his travel, which is used as a guide book for many who wish to follow this awesome journey!
A Million Steps: Style
Unlike most memoir's and tales of personal exploration, this book is written more like a journal, going through each of the days and telling stories of note that occurred. I thought this gave the book a very personal, interesting touch. As you read through each of the entries, it is easy to get drawn into the book. I nearly finished the book in one sitting because I saw so drawn in to reading A Million Steps that I didn't want to sleep!
A Million Steps: My Thoughts
Personally, I thought this was a very inspirational and educational book. Through some of the scenes, I felt like I was on the walk with him. The author's descriptions in A Million Steps really are amazing, and I found it fun reading a book like this that was actually written by a great author. Based on how I couldn't put this book down and wanted to research more about some of the things described after reading the book, I think it is deserving of an A rating!
A Million Steps: Where to Purchase
Want to read an amazing, inspirational story about one man's journey through Spain? If so, I highly recommend this book! You can purchase A Million Steps on Amazon.com for $13.79 or get the Kindle version for $8.99.
Disclosure: Budget Earth did not compensation for this review but did receive a copy of the book for review purposes. All opinions on this product are my own and may differ from our readers' opinions.
Would you like to have your products featured in a similar review or giveaway? Want to increase your social media exposure before the holiday season? See how we can help! Contact susan.l.bewley@gmail.com to see what we can do for your company!