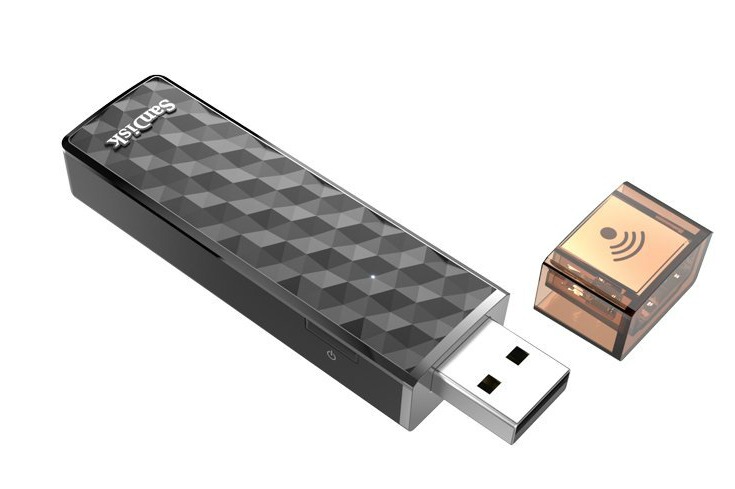 Are you ever traveling or out on errands, and wishing you had a file from your laptop? It feels like anytime I am out and about, I am always missing something. Sometimes it is nothing more than just a cute picture of Reya I can't easily access, or notes when a client quickly calls me on the phone and I don't have access to my desktop. Luckily, there is the perfect answer for busy girls like me – the SanDisk Connect Wireless Stick. When I was asked if I would review a complementary wireless disk, I couldn't wait for it to arrive in the mail and get started!
SanDisk Connect Wireless Stick: What is It?
Looking for a way to get extra information to your phone or make sure you have anything important for a project while you are on the go? If so, we think you will love the SanDisk Connect Wireless Stick. This drive allows you remotely connect to devices with or without a USB port, making it easy for you to have your whole music library on hand, share files with friends, or even stream movies. Best of all, it works with most phones or tablets, making it a great way to backup information too while you are on the go. To learn more, make sure to check out the video below!
SanDisk Connect Wireless Stick: Our Thoughts
As someone who is constantly on the go, I love the idea of being able to have a large amount of data on me anywhere. While my iPhone can hold quite a bit, sometimes I get tired of my music, especially when I'm stuck in a hotel room waiting for my husband to get out of work. Now, I can have not just music, but just about any size file I will need for a trip or filed I need for a potential client. Since three devices can hook up to this drive at once, my husband and I can even both use it at once, making it ideal for people like us who are constantly on the go!
SanDisk Connect Wireless Stick: Where to Purchase?
Do you want to purchase this drive for someone you know? You can buy this device (starting at $24.99) at Best Buy, Amazon.com, or use the store locator on the SanDisk website to see more locations near you!  Currently, the SanDisk Connect Wireless Stick is available in any of five sizes – 16 GB, 32 GB, 64 GB, 128 GB, and 200 GB. Who knew bringing data with anyone could be so easy!?
Want to learn more? Check out SanDisk on social media!
Facebook | Twitter | Pinterest | Instagram

Disclosure: Budget Earth did not receive monetary compensation for this review, but did receive products for review purposes.  All opinions on this product are my own honest assessment, and may differ from our readers' opinions. 
Would you like to have your products featured in a giveaway event? Want to increase your social media exposure? Contact susan.l.bewley@gmail.com to see how I can help YOUR company today!