Disclosure: This post is sponsored by PetSmart, and the BlogPaws ProfessionalPet Blogger Network. I am being compensated for helping spread the word the word about the launch of Natural Balance products at PetSmart, but Budget Earth only shares information we feel is relevant to our readers. PetSmart is not responsible for the content of this article.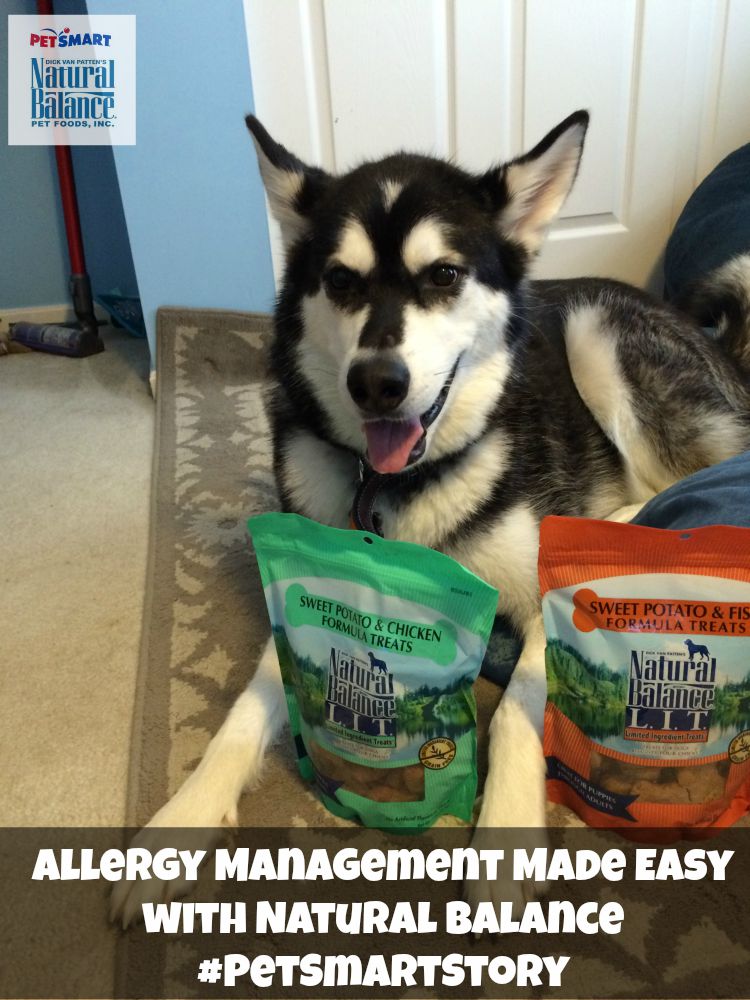 As some of you know, our household is pretty excited about Natural Balance® now being available at PetSmart®. With the Ivi bitty puppy being allergic to turkey, we have had to re-think some of our treat and food choices, especially if it involves any sort of food Ivi may share with Reya. With Natural Balance now being available at our local PetSmart, we have an unparalleled selection of quality pet products now at our disposal. While they have always had a great selection of premium pet food, having such a great natural pet food selection was pretty great for us, especially since Natural Balance has a great selection of grain free natural pet foods for both dogs and cats.  As you can see, Ivi was pretty excited about our last visit to PetSmart to check out this awesome food.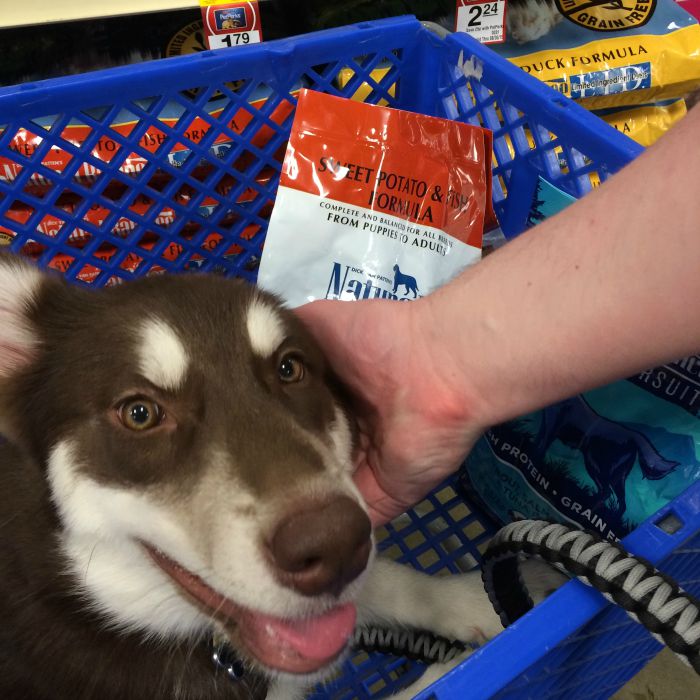 For both the girls, the first Natural Balance food we tried that really impressed us was their Wild Pursuit Dry Dog Food. For those who haven't heard of this food, it is a grain-free food that was inspired by the diet of our dogs' ancestors, which is higher in protein and from different animal sources.  Not only is the kibble itself formulated to be as nutritious as possible for dogs, but also includes freeze-dried raw pieces, something that our girls have loved in both treat and dry food form. Since this food is formulated for both puppies and adults, we decided to try the Wild Pursuit™ Trout, Salmon Meal, and Tuna Dry Dog Formula. This food was perfect for Ivi's sensitive tummy and she looked forward to meal times, a problem we have had with many other foods that are safe for her. Best of all, Reya loved it too, something that impressed us since she normally isn't a huge fan of fish. Best of all, this natural pet food also comes in 22 lb bags, making it perfect for large breed dogs like ours!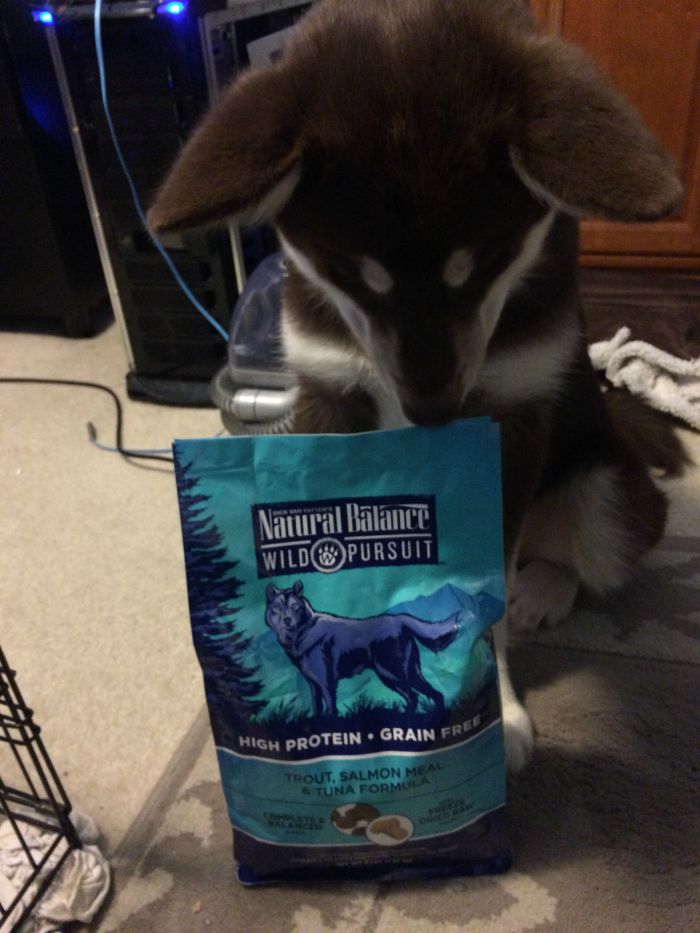 Of course, with two Alaskan Malamutes, treats are just as important as kibble. As anyone who knows the breed probably knows, they are VERY food motivated and are a must for training.  Since we had tried them in the past, I was immediately drawn to Natural Balance's Limited Ingredient Diet treats when I learned she had an allergy. These treats are designed with a limited number of proteins and carbohydrate sources, making them highly nutritious and optimized for dogs coats. As well, they have no artificial flavors or colors, making them perfect for dogs with sensitive tummies like my Ivi. While Ivi is a big fan of the fish, Reya absolutely loves their Sweet Potato and Chicken formula treats. When these treats are in my treat jar, I have two very well behaved girls who are willing to do just about anything for a Natural Balance treat!
Really, Natural Balance being available at our local PetSmart has been a real life saver since we now have so many options that are safe for our sweet puppy. Best of all, the girls get to visit all of their friends at PetSmart since the employees there always look forward to seeing our well behaved girls. Now, if only Ivi would share more of her Natural Balance treats with her big sister Reya!
Would you like to learn more about Natural Balance or pick up some of these awesome natural products for your own pup? You can find the full selection of Natural Balance products at your local PetSmart store. If you aren't sure where to find your closest store, make sure to check out their spiffy store locator!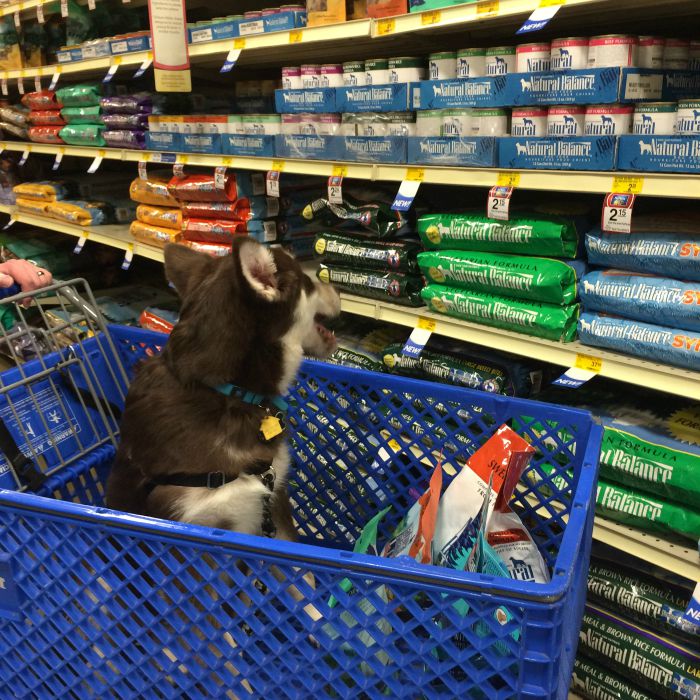 Love PetSmart as much as us? Visit them on social media for specials & doggy fun!
Facebook | Twitter | Pinterest | Instagram | Youtube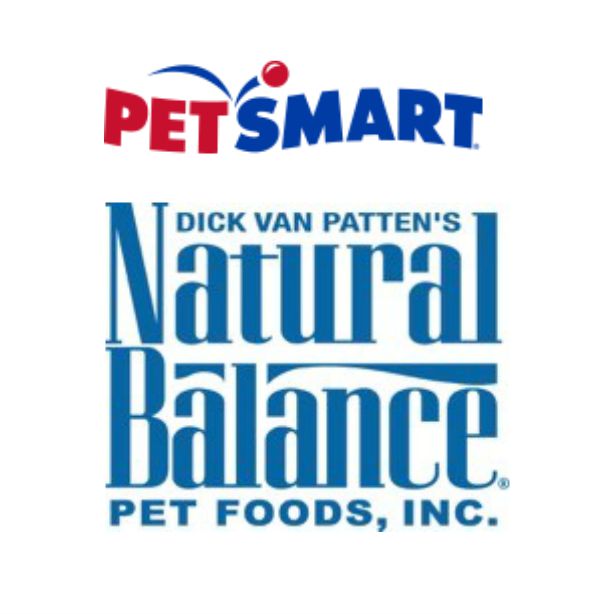 Disclosure: Budget Earth received monetary compensation for this post. All opinions on this product are my own and may differ from our readers' opinions.
Would you like to have your products featured in a giveaway event? Want to increase your social media exposure? Contact susan.l.bewley@gmail.com to see how I can help YOUR company today!