Disclosure: I received these products for free as part of a review for Mighty Nest. The opinions in my review are honest and my own.
With Thanksgiving right around the corner, I am already starting to plan what dishes I will be making and bringing with us to our family gathering. Usually I am the one who provides a few desserts and I try bringing something unique that I think everyone will enjoy. The problem for me most years is finding some way to transport food. Usually I make things before we leave, package them, and hope they don't make a mess in our backseat during the three hour drive. With Reya now occupying our backseat, however, I know my plans have to change. I had to find something that not only contained the food, but truly wouldn't leak, especially if a curious nose tried getting into things. While looking at different options, Mighty Nest approached me about trying out a set of their Anchor Hocking Glass TrueSeal dishes. With my current dilemma, I couldn't wait to get started on the review!
Anchor Hocking TruSeal Set: What is It
Looking for storage containers that are not only useful, but great for the environment? If so, we think you will love Anchor Hockings TrueSeal collection! These tempered glass containers are made right here in the United States and are BPA, PVC, and lead free. What makes these different from most other containers is that they are dishwasher, microwave, freezer, and oven safe up to 425 degrees, making them one of the most convenient dishes in your kitchen. With a variety of sizes and the TruSeal polypropylene lid, you can make mixing, cooking, storing and transporting food even easier!
Anchor Hocking TrueSeal Set: Durability
When it comes to glass storage and baking containers, it is usually a good idea to look for tempered glass. One of the reasons I love it is because it is not only heat safe, but cold safe as well. Dishes that can handle a variety of temperatures are convenient since you never know what you will be storing for the holidays. I have seen firsthand that Anchor Hocking's glassware is great at dealing with temperature differences, and unlike some of my other dishes, won't crack during baking in the oven. This is something that I think the Anchor Hockings TrueSeal collection has over many of their competitors, making it perfect for just about anything!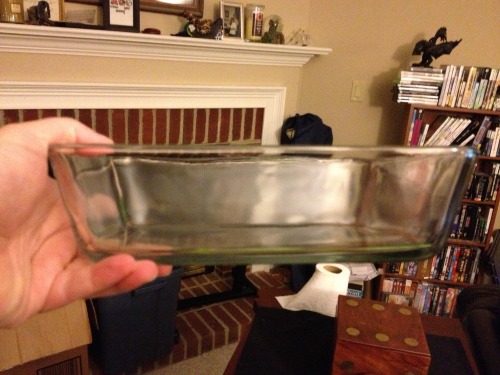 Anchor Hocking TrueSeal Set: Usability
In my eyes, the best part of the Anchor Hockings TrueSeal collection is that it is not only great for baking, but storing and cleaning. I love that the containers do truly seal. This not only prevents liquids from spilling, but keeps food good longer, allowing leftovers to stay tasty and fresh from a few days, to over a week with some foods. All the containers also stack neatly together, allowing you to keep your refrigerator organized and easy to access during the holidays. I also love that everything is dishwasher safe, making clean up easier and our sink a bit more clean while I'm cooking. As someone who hates washing anything by hand, this is definitely a great feature of the anchor hocking set in my eyes!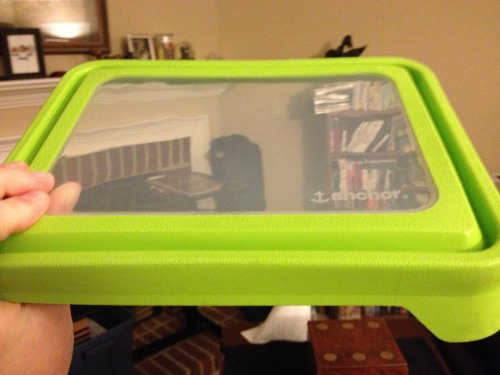 Anchor Hocking TrueSeal Set: Overall
Based on my own experience, I love my Anchor Hocking TrueSeal containers. These glass containers are durable, oven safe, and stack nicely in my refrigerator, making storing leftovers a snap. They are even microwave safe, allowing me to completely forgo using my old plastic storage containers. Best of all, they even look nice when you have them set out, allowing you to bake, serve, and store in the same dish, cutting down on overall waste and cleanup. Since they worked so well for my family, I am happy to give the Anchor Hockings TrueSeal collection an A+ rating!
Anchor Hocking TrueSeal Set: Where to Purchase
Want to try this awesome set for yourself? You can buy various pieces of the Anchor Hocking TrueSeal collection at Mighty Nest. You check all the amazing pieces in Anchor Hockings TrueSeal collection in their online store.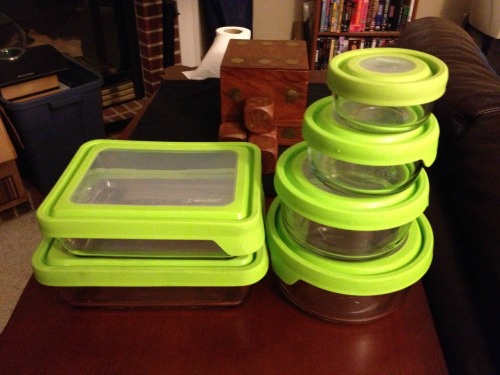 Disclosure: Budget Earth did not receive compensation for this review, but receive products from Mighty Nest for review purposes. All opinions on this product are my own and may differ from our readers' opinions.
Would you like to have your products featured in a similar review or giveaway? Want to increase your social media exposure before the holiday season? See how we can help! Contact susan.l.bewley@gmail.com to see what we can do for your company!