Like many women, I am not exactly happy with my skin. I've never exactly had a problem with wrinkles or smile lines, but acne has been a problem that has plagued me since I was 12. All throughout my teenage years I heard how most of it would clear up after puberty. Well, I am 30 and still waiting. It has never been bad enough for me to go to a dermatologist, but enough to make me uncomfortable about going out in public without makeup during bad outbreaks. While I have tried quite a few products over the years, most of them seem to be nothing more than marketing hype or, after drying my skin out too much, do more harm than good.
When I heard about Apothederm, I was excited to try this line of products, and curious if they would make a difference, especially since they seemed to be a line of products that cared about not using harmful chemicals in their products. For the past three weeks, I have been using their new Apothederm Acne Clarifying Treatment, curious to see if it would actually help my acne. So, did it help or is this another product to avoid?
Apothederm Acne Clarifying Treatment: Company Overview
While some people may think it's silly, I personally like to know a bit more about the companies that make my products. I have more than once boycotted companies due to their treatment of animals or refusing to stop using chemicals that hurt the environment. Apothederm is actually a fairly new company, having only been around since early 2011. Their parent company, Helix BioMedix, however, has been around since 1988, allowing them to make use of over twenty years of research to create a new line of products that are healthier to use, and more effective too. Every product made by Apothederm is made to be paraben free, pthalate free, fragrance free, free of formaldehyde releasing ingredients, and free of other dangerous chemicals that actually clog or damage skin. Overall, this makes the Apothederm line a better choice than many other acne treatments on the market if you are trying to avoid exposing yourself and your family to certain possibly harmful chemicals.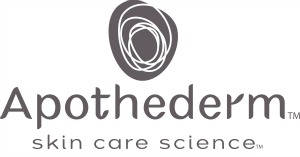 Apothederm Acne Clarifying Treatment: What Is It
Make many acne products, Apothederm Acne Clarifying Treatment has certain promises it makes to potential customers. Primarily, it is a treatment that claims it not only eliminates acne breakouts, but prevents future breakouts by reducing the size of pores. To do this, it is packaged with hydroxyl acid and its patented SmartPeptide technology to reduce the appearance of these blemishes and prevent breakouts. Like me, you are probably curious what exactly are SmartPeptides supposed to do? From what I learned on their website, these peptides are suppose target specific skin problems, such as:
Loss of Skin Elasticity
Loss of Firmness & Skin Definition
Uneven Skin Tones & Age Spots
Thinning of Skin
Rough Texture
To me, I was a bit happy to hear this, mostly since smaller pores mean less nasty black heads. Anything that can exfoliate dead skin and clear up blackheads is a winner in my book! Best of all, Apothederm Acne Clarifying Treatment is suppose to do this while still being gentle and not over-drying your skin.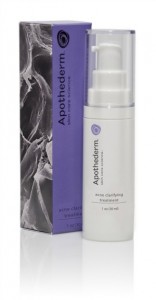 Apothederm Acne Clarifying Treatment: Texture & Smell
If you are anything like me, you have probably been grossed out and horrified by some of the acne treatments you have tried. I remember at one point trying this expensive acne treatment from a department store that smelled like some of the nasty chemicals I played with during chemistry classes in college. Not only did they smell terrible, but they burned and dried out my skin. Other products I tried just seemed like putting extra water on my face for three weeks. When I first started using Apothederm Acne Clarifying Treatment, I have to admit, I was pleasantly surprised. The product itself looks like an off white liquid that has the consistency of water, but has a bit of a sweet, yet strong smell to it. Not terribly overpowering, but enough that you know when you put it on. As the natural scent of the product, I have to admit, it isn't bad at all.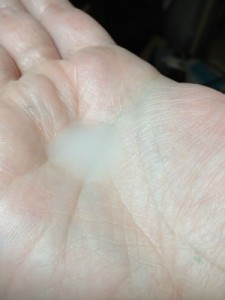 Apothederm Acne Clarifying Treatment: Does It Work
Since I didn't have a full line of Apothederm products, I tried the Apothederm Acne Clarifying Treatment alongside my normal daily facial cleaner – Dermalogica's Daily Microfoliant. At first, the only thing I noticed about this product was that it was making my face much softer. While this made me feel quite confident, it wasn't anything to write home about. After three days of use, however, I started first seeing results. My blackheads on my nose were clearing up and looking much smaller. For me, this was quite shocking since I have found very few products that actually helped clear acne on my nose. After three weeks, the acne on my nose and the rest of my face is clearing up faster than with my normal cleaner alone. To test the product, I have only used once a day regularly, but have used it twice a day on rare occasions when I exercise at night or get sweaty. Since you can use Apothederm Acne Clarifying Treatment as often as three times a day, I expect it would work much faster if you have worse outbreaks than me.

Apothederm Acne Clarifying Treatment: Overall
Overall, I am fairly impressed with Apothederm's Acne Clarifying Treatment. Not only has it decreased my acne, but seems to work great alongside the other products I use daily for cleaning my face. After three weeks of use, I would give this product an A rating and consider it a great product for anyone who is needing to get rid of troubling skin blemishes.
Apothederm Acne Clarifying Treatment: Where to Purchase
Since I am considering purchasing more Apothederm Acne Clarifying Treatment for myself, I had to see who offered the best deals on this product. Currently, you can purchase Apothederm products on their website, or you can buy this acne treatment on Amazon.com. Both sites are offering the 1 oz bottle of Apothederm Acne Clarifying Treatment for $32.50. If you are someone who has trouble with acne, I highly recommend this product! Also, Apothederm has a variety of other products, meant to assit you with not only clearing up acne, but age marks and stretch marks. If you are wanting to try quality products that will help you feel more confident about yourself, give Apothederm a try!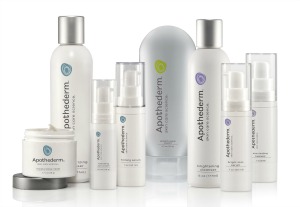 Disclosure: Budget Earth did not receive monetary compensation for this review, but did receive a bottle of Apothederm Acne Clarifying Treatment for review purposes via Tomoson.com. All of the opinions on this blog are the opinions of said author and these opinions may differ from your own.