This is a Sponsored post written by me on behalf of Aruba Tourism Authority. All opinions are 100% mine.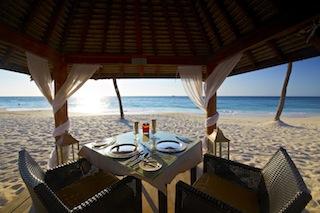 It has been two years since my husband and I went on our last big vacation. With both of us having our own companies and working as contractors, we rarely have time to go on vacation. Granted, not having vacation days may be part of it! Next year, however, we decided we are finally going to go on vacation. Since we are both constantly connected, we thought it would be nice to go out of the country, mostly to get away from everything and expose ourselves to something new and exciting. While we have been looking at different places in the Caribbean and cruise options, one destination did catch our attention – Aruba!
It isn't the first time someone in our family has actually been to Aruba, which is why it caught our interest. My husband's father actually went to Aruba on vacation, and we have a cute sculpted turtle in our household as a memento from that trip.  Maybe it's me, but it seems like a cute idea, especially if we can get something for our future children as well! From what I have heard from other bloggers and friends who have been to Aruba, the shopping in general is amazing. Even though you wouldn't think about it, there is just about everything you can imagine there, from local stores to international brands selling their products anywhere from 10 – 35% less than in the United States! Knowing me, however, I would likely be sending a huge box of stuff back to the states filled with little unique carvings, jewelry, and clothing made by small businesses in Aruba. Hey, what's a better gift than unique local mementos from your overseas vacation?
While the shopping is obviously a major plus, the other major attraction that has made us consider Aruba are the beautiful beaches and scenery. As a writer, I can't imagine anything more beautiful than watching the ocean and the local sea life. With the beautiful coastal scenery and desert-like terrain, it seems easy to get inspired by hiking there, or even taking a jeep safari, perhaps. To me, these scenes would make the cost of the vacation worth it, especially since it is one of those once in a lifetime vacation. How many people can show pictures to their kids of their trip to Aruba and telling them stories of their awesome vacation as they toured one of the most beautiful islands in the world!
Want to know where I learned so much about Aruba and have getting ideas for one of our dream vacation? You can find everything you need for planning an awesome Aruba vacation at Aruba.com. I highly recommend you check this site out, not just for planning your next vacation, but seeing some of the breathtaking pictures featured on the website. If you are anything like me, you will busy dreaming about your trip! So, if you had a chance to go to Aruba, what would you do during your Aruba travel?