Disclosure: I received this product for free to review. The opinions in my review are honest and my own.
I have a confession to make – I hate washing my car. Yes, I'm that girl who will buy a car wash while she's filling up her car with gas just to avoid washing it by hand. While it may seem silly, I have a good reason for hating washing my car – I'm short. Being only 5'2″, washing my car usually ends with me on a ladder, climbing my car, or getting on my tip toes and hoping what I can reach is just good enough. At the end of the day, all of these methods end with me being soaking wet and covered in cleaning solution too. When I heard that AutoRight made a device to making washing a car easy for people like me, I had to admit, I was curious. Being able to wash a car without getting soaked AND being able to reach everything? That seemed like a dream come true!
AutoRight Auto Wash Stick Combo Pack: What Is It?
Looking for a way to make cleaning your car as easy as possible? If so, we think you will love the AutoRight Auto Wash Stick Combo Pack. This set makes cleaning your car as easy as it could be. With this stick, you can conserve water, by washing your vehicle with as little as a gallon of water. This handle holds 16 ounces of water & soap solution and makes cleaning simple by storing it in the stick itself. With the stick's 52 inch reach, you can also reach just about anywhere on your car! Best of all, no hose is required! You fill it with solution, and can even rinse using the stick itself. With this set you get the Wash Handle, Lamb's Wool Mitt attachment, Easy Wash brush Attachment, and an EZI dry squeegee. Cleaning your car just became a lot more fun!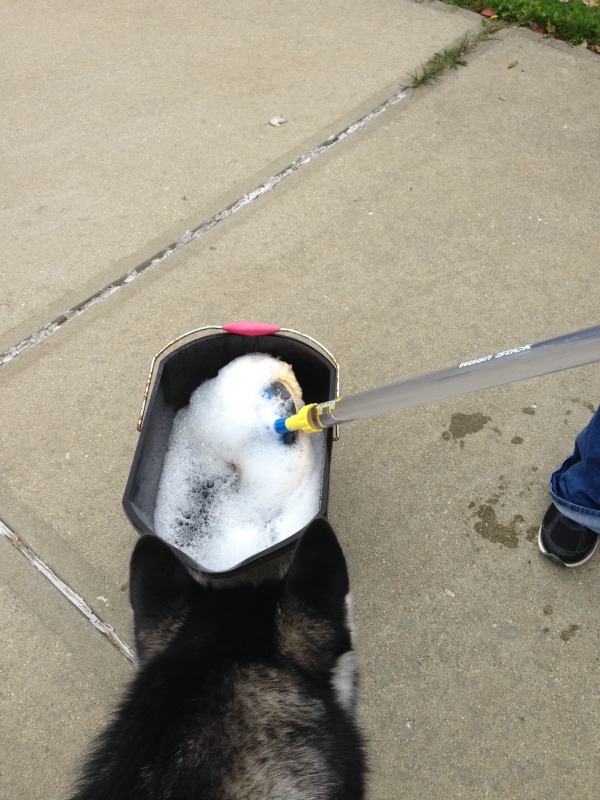 AutoRight Auto Wash Stick Combo Pack: Overall
I will freely admit, this washing stick is an absolute lifesaver when it comes to washing your car. This washer works similar to the PaintStick. All you have to do is put the head in the water, pull up the handle, and it stores cleaning solution in the stick itself. with its long reach, you can also easily clean your car without having to worry about getting wet, making washing much dryer for car owners. Best of all, it is also faster, allowing you to wash your entire car in about 10 to 15 minutes. Really, it is a lifesaver for girls like me who want their car looking nice without constantly paying for car washes. Based on my own experience, I am happy to give the AutoRight Auto Wash Stick Combo Pack an A rating.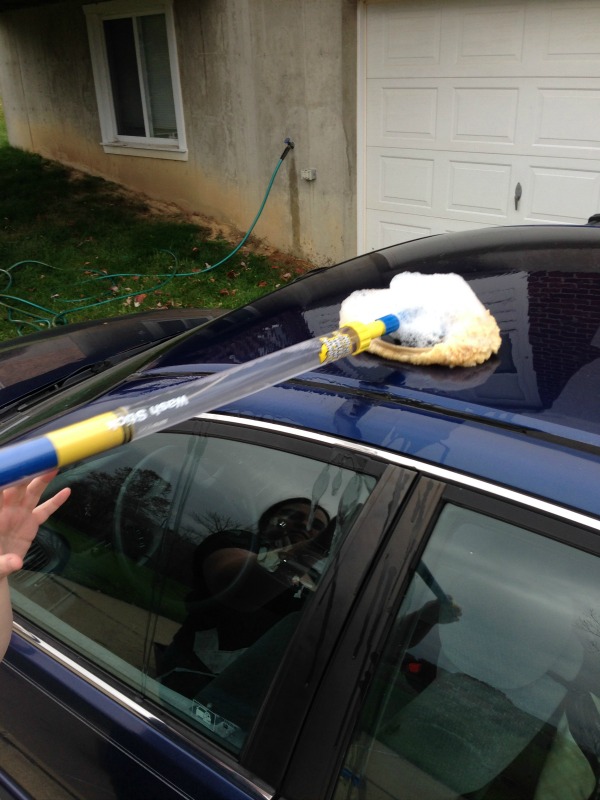 AutoRight Auto Wash Stick Combo Pack: Where to Purchase
Want to buy this awesome kit for yourself? You can purchase the AutoRight Auto Wash Stick Combo Pack on the AutoRight website for only $39.99. This kit includes the Auto-Wash Stick, Easy-Wash Stick, and EZI-Dry Squeegee. To see if this kit is sold near you, check out their store finder page. Who knew that cleaning your car could be so easy?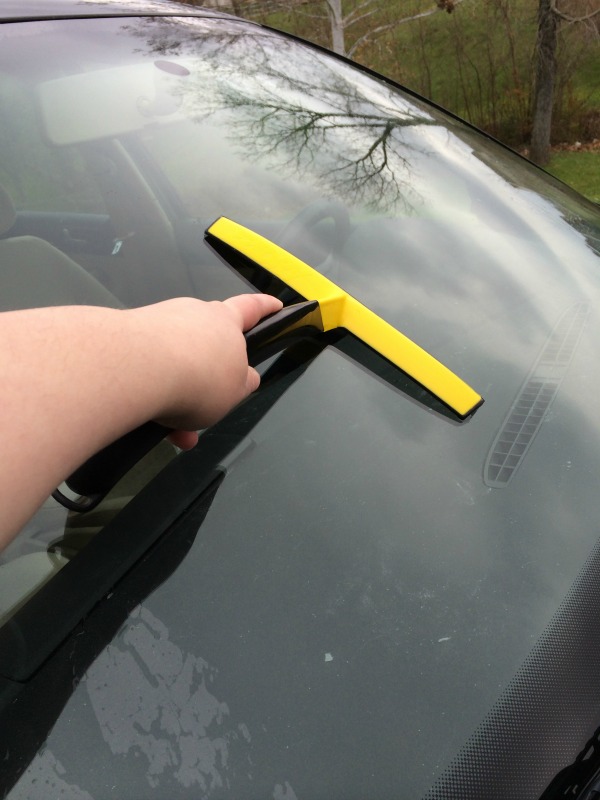 Disclosure: Budget Earth did not receive monetary compensation but did receive products for review purposes. All opinions on this product are my own and may differ from our readers' opinions.
Would you like to have your products featured in a giveaway event? Want to increase your social media exposure? Contact susan.l.bewley@gmail.com to see how I can help YOUR company today!