Disclosure: I received these products for free to review. The opinions in my review are honest and my own.
Are you stressed about Back to School? With the constant running around getting school supplies, clothes, and schedules for school, parents sometimes forget about their own health. This is especially important since with the beginning of school it also means winter and the sick season are also right around the corner. This is the time to get everyone in the family started on multivitamins and beginning each day right with a hearty, whole grain breakfast. According to the National Health Institute, only one-third of American adults and one-fourth of young children take multivitamins daily. One of the main reasons many parents who don't take (or give) multivitamins cite is the cost. Wouldn't it be great if there was somewhere that made natural, healthy vitamins that are not only good for you, but budget friendly? Luckily, we know the perfect place to get just that – Puritan's Pride!
Puritan Pride: Who Are They
For over 40 years, Puritan's Pride has been making top quality nutritional supplements at the best value possible. Unlike some other companies, they have remained true to their original commitment of creating high quality supplements for their customers and are proud to have millions of loyal customers throughout the United States. Most of their vitamin, mineral, herbal, and nutritional supplements are made in their state of the art facilities in the United States, guaranteeing full control of their products so that each one meets their high quality standards. With quality ingredients and amazing products, it's not surprising that everyone loves and trusts Puritan's Pride!

Puritan Pride: Women's One Daily Multivitamin
Looking for a multivitamin that is specially made for women? If so, we think you will love Puritan's Pride Women's One Daily Multivitamins. This once daily formula is specially made for women and provides many of the vitamins and minerals you need to keep your body strong and healthy. Along with the vitamins generally recommended for women it also includes 1,000 IU of Vitamin D for bone support and to keep your immune system healthy. With winter right around the corner, it is a must for every woman. I personally have been taking this vitamin for months and found it is one of the few vitamins that don't make me feel ill, instead making me feel truly amazing. Best of all, it is cost effective! Currently, their bottle of 100 vitamins is selling for $13.99. As well, it is part of their Buy 1 Get 2 Free promotion, making it $4.66 a bottle!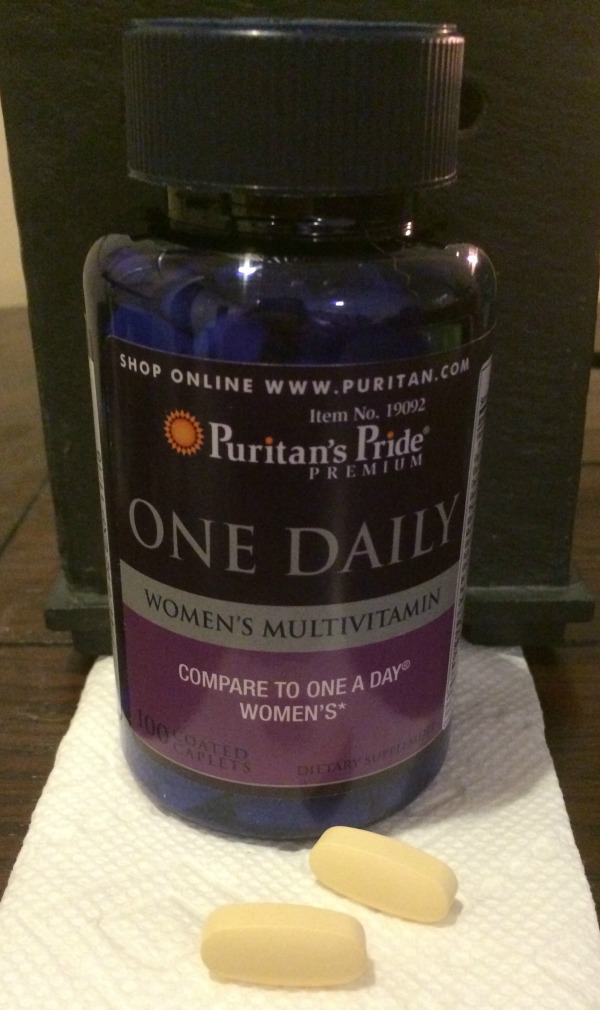 Puritan Pride: One Daily Men's Multivitamin
Guys sometimes don't think about it, but it is just as important that they ensure they take in their daily vitamin and mineral requirements as well. Puritan's Pride's One Daily Men's Multivitamin is specially made for men, and includes the variety of vitamins and minerals that men need on a daily basis. As well, this multivitamin contains 700 IU of vitamin D, which is recommended for bone support, and to keep your immune system healthy. What makes this unique, above and beyond Puritan's Pride's manufacturing, is that it also contains 100% of the daily zinc recommended for men – which helps maintain or improve metabolism and reproductive health. Currently, you can purchase the One Daily Men's Multivitamin with 100 pills for $13.99. If you take advantage of Puritan's Pride's Buy 1 Get 2 free promotion that is currently active, this makes these vitamins only $4.46 a bottle!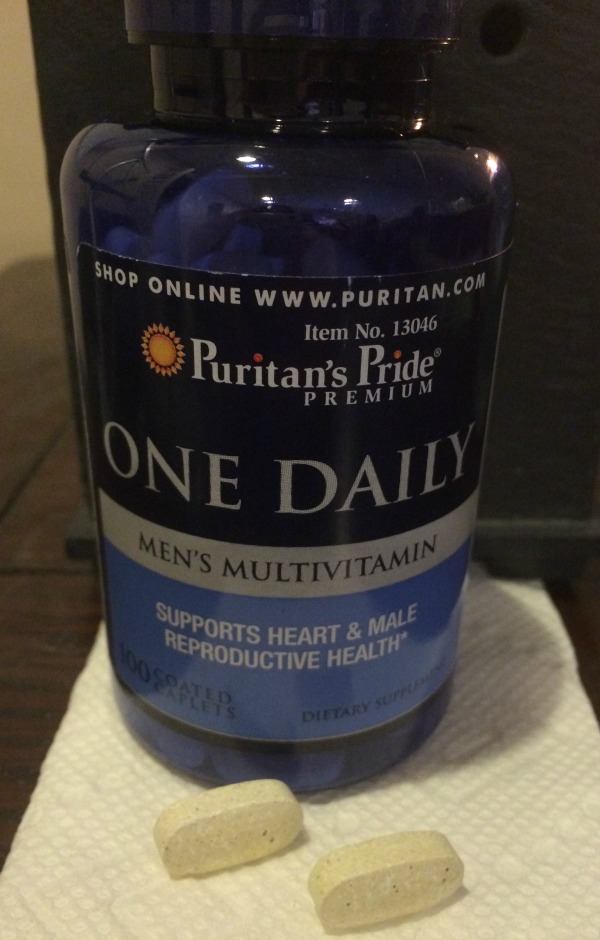 Puritan Pride: Vitamin B-12 500 MCG
Do you get your recommended Vitamin B12 each day? Puritan's Pride B-12 Energ-B formula delivers essential vitamin B12 you need to support energy metabolism in the body. Getting the proper amount of B-12 is crucial for the normal formation of blood cells, as well as keeping your nervous and immune systems in tip top shape. Currently, Puritan's Pride's Vitamin B-12 500 MCG supplement is available in its 100 tablet form for $6.49 a bottle, or if you take advantage of their Buy 1 Get 2 Free promotion, only $2.16 a bottle!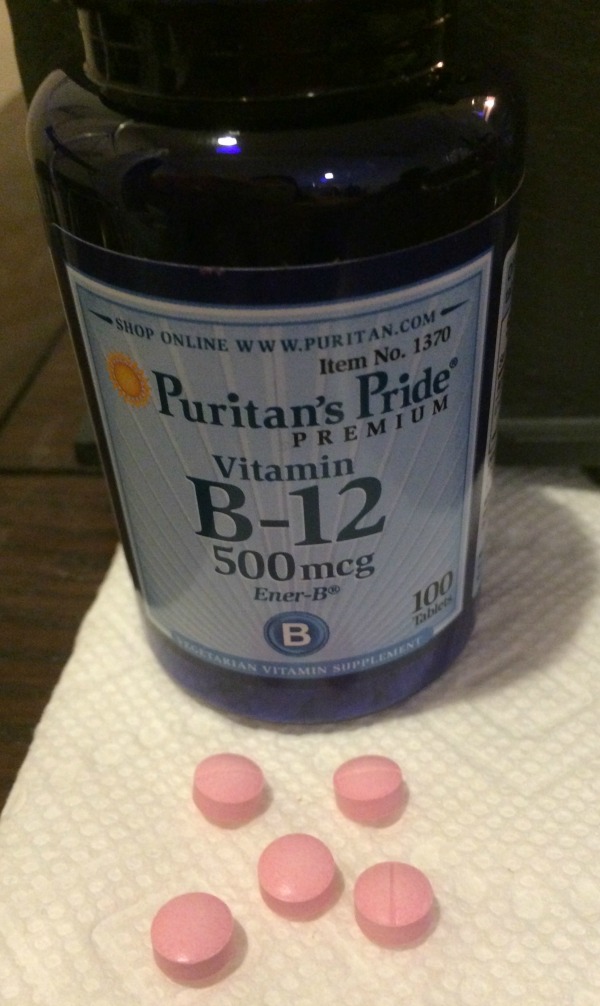 Puritan Pride: Omega-3 Fish Oil 1000 MG
We all (or at least, most of us nowadays) know that Omega-3 is very important. We have been hearing it on the news for years and doctors are even recommending that we buy eggs with omega-3, and eat more fish to get the omega-3 acids we need. Still, the average American is not getting enough Omega-3 on a day-to-day basis. Puritan's Pride's Omega-3 Fish Oil Supplement is designed to keep your heart healthy and is purified to eliminate mercury (one of the biggest issues with many fish supplements). As well, this contains the recommended amount of EPA and DHA fatty acids to not only support your heart, provide the right amount of 'good fat' to keep your body balanced. Currently, this supplement is available in a 100 tablet form for $9.99 a bottle or $3.33 a bottle if you take advantage of Puritan's Pride Buy 1 get 3 Free promotion.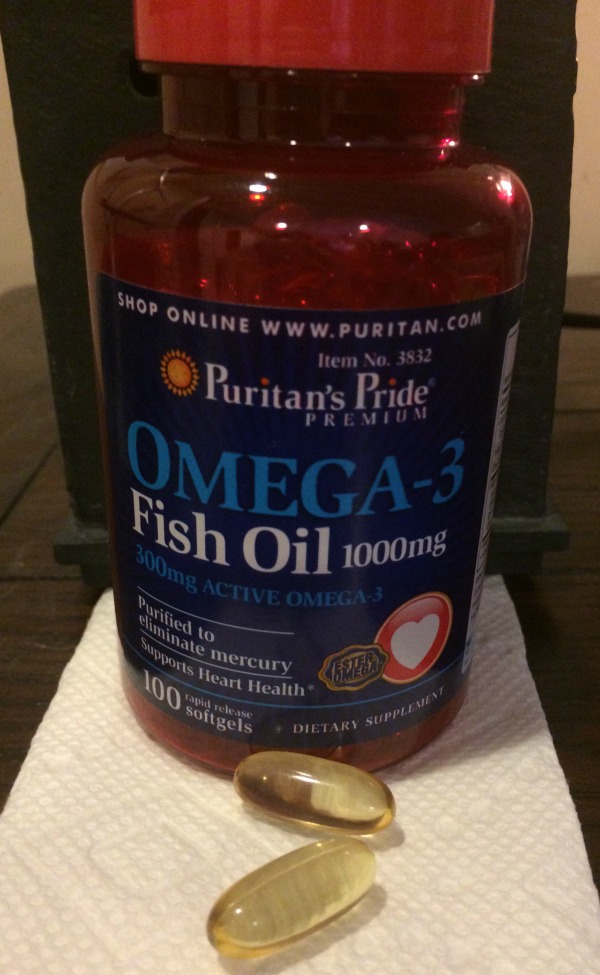 Puritan Pride: Where to Purchase
Would you like to purchase any of these awesome vitamins to add to your back to school routine? You can purchase a full selection for vitamins for men, women, children, and pets at Puritan's Pride! With their amazing prices and offers you can quality, natural vitamins at prices that are affordable for every family.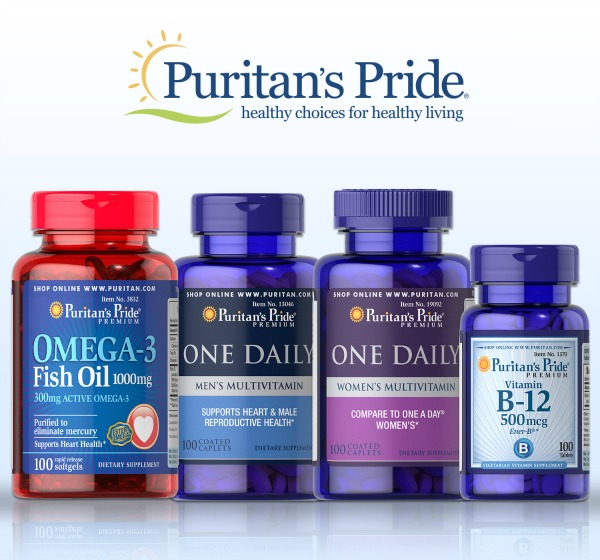 Puritan Pride Back to School Giveaway
Want to try some of the vitamins featured in this review? We are excited to be working with Puritan's Pride on this fantastic giveaway! One very lucky reader will win a Back to School prize pack for adults featuring their Women's One Daily, One Daily Men's, B12, and Omega-3 Fish Oil vitamins. Just make sure to read all the rules below before entering the Rafflecopter!
Puritan's Pride Back to School Giveaway
One lucky reader will win a Puritan's Pride Back to School Prize Pack.
Open to US Only.
Winners will be chosen at random Random.org.
Sweepstakes ends August 28th at 11:59pm ET.
Winner will be notified via email.
Winner will have 48 hours to respond before a new winner is chosen.
Budget Earth is not responsible for prize fulfillment.
Must be 18 years or older to enter.
Only one entrant per household.
Void where prohibited.
Entering the giveaway form means you agree to terms above.
Good Luck!
Disclosure: Budget Earth did not receive monetary compensation but did receive products for review purposes. All opinions on this product are my own and may differ from our readers' opinions.
Would you like to have your products featured in a giveaway event? Want to increase your social media exposure? Contact susan.l.bewley@gmail.com to see how I can help YOUR company today!