Disclosure: I received these products for free to review. The opinions in my review are honest and my own.
As some of you know, I am in love with kitchen items and kitchen gadgets. One of my goals for 2014 is not only eating healthier, but having a more healthy, eco-friendly kitchen. While I love my kitchen, it is sometimes a challenge replacing some of the items in our kitchen with my sustainable substitutes and energy-star appliances. So far, I have been very proud of our efforts, and one way I've found to accomplish my goal is by replacing as many things as I can with bamboo. Recently, while looking for more items, I came across a company that makes elegant bamboo, hemp, and cork kitchen items – Bambu. To say the least, I was very excited when I was approached by the company to review some of their popular products!
Bambu: Who Are They
Are you looking for high quality products made to not only last, but be good for the environment? If so, we think you will love Bambu! Unlike other companies who make things from bamboo and cork, all of their products are handcrafted products made from sustainable materials in China. The company started by taking the eco-friendly values of Portalnd, Oregon and bringing them with them to China. All of their products come directly from the source, using only local woodworkers, weavers, and stitches to make their products. They are also proud to be sustainable not only with business, but their commitment to their employees. They are proud to promote fair labor practices and a safe working environment. In fact, they are recognized by leading associations and fair trade groups for their efforts and practices. When you buy high quality, handcrafted products from Bambu, you are buying something that is built to last and you will be proud to show off in your kitchen!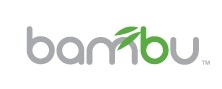 Bambu: Gaby Crumb Board
Until I bought this set, I did not have a crumb board. While I have wanted a crumb board for awhile, I couldn't find one that was convenient and looked nice. Many of the ones I had seen in stores didn't have a removable top for removing the crumbs or it was a pain to get off, making it even more of a mess than just cutting bread on a traditional cutting board. What I loved so much about the Gaby Crumb Board is that you can easily take off the slotted end without making a giant mess. As well, it looks absolutely beautiful, making it perfect for displaying freshly baked bread at the dinner table. What also really shocked me is that you really can't tell its bamboo – it looks just like a beautiful light wood!

Bambu: Large Tray with Handles
Looking for an adorable tray to display food or hand delivery a special breakfast in bed? Well, the Bambu Large Tray with Handles is perfect for  both of these, at least in my eyes. Out of all the times, this has to my favorite. This bamboo tray is just so beautiful and elegant. It is also one of the largest trays I have seen in a very long time, making it perfect for not just kitchen use, but decorating. I am considering buying another one of these trays just because I think it will be so useful for displaying food during the holidays!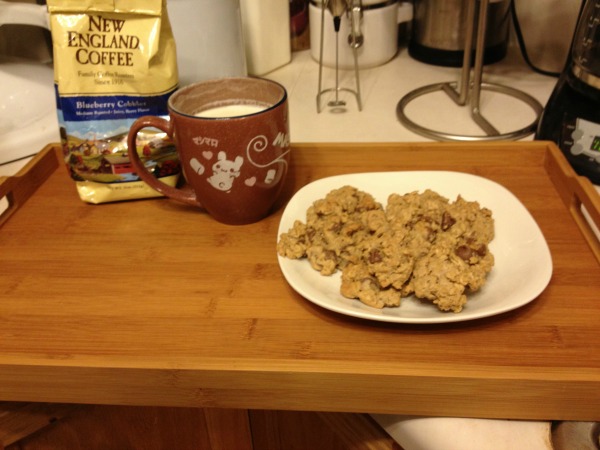 Bambu: Hemp Denim Maker's Apron
Want an adorable apron that is also eco-friendly? I have to say that the Bambu Our Maker's Apron is one of the cutest hemp and cotton aprons I have seen in a long time.  I personally love just how practical this apron is since it does protect a larger area than most apron and has pockets for storing different cooking tools – making them easy to get to if you plan ahead. One of the other things that is also very nice about this apron is that it is extremely soft, not itchy like many other aprons I have tried in the past. I also love that the straps can button to the apron, making folding and storing the apron even easier!

Bambu: Overall
Personally, I love all of my products from Bambu. They are high quality, very well made, and look absolutely beautiful in just about any kitchen. In a way, it really is shocking that these products are made from bamboo! Based on my own experience with these products, I am happy to give Bambu products an A rating!
Bambu: Where to Purchase
Want to purchase one of the awesome products listed in this review? All of these great products are available on the Bambu website in their store. Once you have seen these gorgeous products, you will see why I love my Bambu products!
Disclosure: Budget Earth did not receive compensation but did receive products for review purposes. All opinions on this product are my own and may differ from our readers' opinions.
Would you like to have your products featured in a giveaway event? Want to increase your social media exposure this holiday season? See how Mom Powered Media can help! Contact susan.l.bewley@gmail.com to see what we can do for your company!