Do you feel like you are constantly bathing your dog throughout the summer? I will freely admit, I feel like I am bathing my dogs every two weeks, not because I love giving them a bath, but because they are covered in dirt (and saliva) from having fun frolicking sessions outside. Other times, they just smell after finding interesting things outside while they play. Since dogs aren't supposed to be bathed as much as they usually need during the summer, it is important that dog owners have access to moisturizing shampoo and conditioners to keep their skin from getting dried out and their fur looking amazing.  During our trip at BlogPaws, we had a chance to talk with an amazing non-profit that sells shampoos and conditioners for a cause – Lucy Pet Products. After speaking with them about some of their products, we were excited to come home with complementary products to use on Ivi.
Lucy Pet Products Dog Shampoos:  Who Are They?
Like the idea of an all natural dog shampoo that isn't just made from natural ingredients, but helps a good cause too? If so, we think you will love Lucy Pet Products. Their products are made from all natural ingredients and never contain parabens, sulfates, phosphates or other harsh chemical ingredients. As a matter of fact, there are only a small percentage of synthetic preservatives meant only to prevent rancidity, bacteria, and fungal growth, making sure their products are safe for dogs everywhere. Along with all their products smelling amazing, and being formulated to do amazing things for our dogs' fur, the best part is that all profits go to helping fund the Lucy Pet Foundation.  Their mission is to help reduce pet overpopulation, and to that end they operate affordable mobile spray and neuter clinics, as well as funding other animal related welfare organizations.  With such a good cause and amazing products, it isn't surprising so many people love Lucy Pet Products!

Lucy Pet Products Dog Shampoos: Our Thoughts
While I prefer using only natural shampoos and conditioners on our dogs, that doesn't mean I don't care about how they smell. One of the things that I love so much about Lucy Pet Products dog shampoos is that they smell amazing to humans without being overpowering to dogs. Ivi seems especially drawn to products that smell like coconut (and sometimes tries to eat them too). Not only does it smell great, it leaves Ivi's fur feeling amazing without drying it out, making me a very happy dog mom. My only concern is that it really does need a conditioner for my dog's fur. Luckily, the spray-on conditioner doesn't just work well as a quick conditioner, it helps keep the dogs smelling great between baths! Based on our own experience, I am happy to give Lucy Pet Products Dog Shampoos an A rating.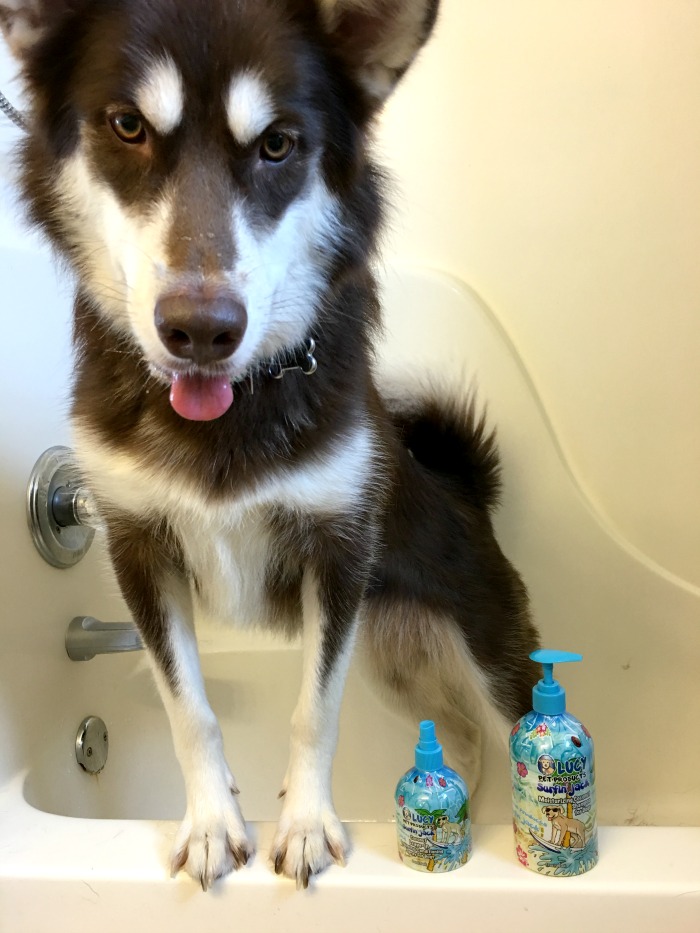 Lucy Pet Products Dog Shampoos: Where to Purchase
Want to purchase the dog shampoo and spray on conditioner featured in this review? You can find products for both dogs and cats at the Lucy Pet Products store or use their store locator to find products near you!
Want to learn more? Check out Lucy Pet Products on social media!
Facebook | Twitter | Instagram | Youtube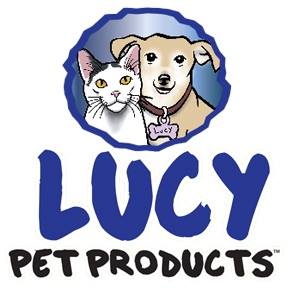 Disclosure: Budget Earth did not receive monetary compensation for this review, but did receive products for review purposes.   All opinions on this product are my own honest assessment, and may differ from our readers' opinions. 
Would you like to have your products featured in a giveaway event? Want to increase your social media exposure? Contact susan.l.bewley@gmail.com to see how I can help YOUR company today!