Disclosure: This post is sponsored by Bayer® ExpertCareTM and the BlogPaws Influencer Network. I am being compensated for helping spread the word about Bayer ExpertCare products, but Budget Earth only shares information we feel is relevant to our readers. Bayer ExpertCare is not responsible for the content of this article.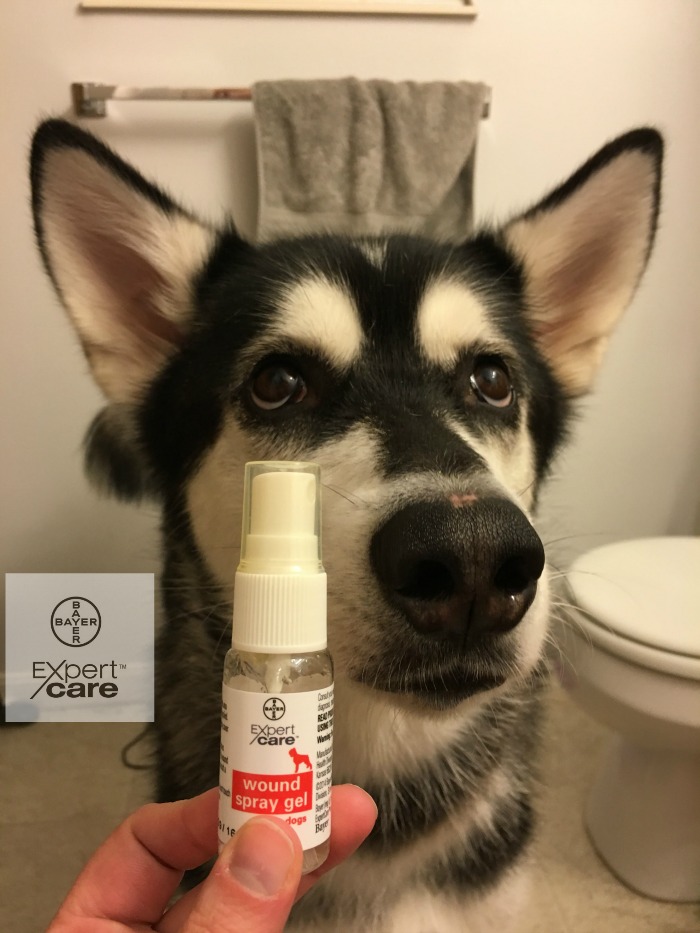 Let's face it, like us, our dogs have accidents. These accidents can be anything from touching something too hot, to an aggressive round of bitey-face. In our household, accidents seem a bit too common, especially with Ivi being a bit of a klutz. Not only that, but Reya ended up getting a bit of a boo boo on her nose after playing a bit too hard with her new bone, leading a need for a canine first aid cream or spray. Luckily, we recently found the perfect solution to worrying cuts and scrapes in our household: Bayer ExpertCare™ Wound Spray Gel at PetSmart®.
As some of you may know, we have been experimenting with different Bayer ExpertCare products for the past few months, trying their line of quality animal care products specially formulated for cats or dogs. With so many different health and wellness products out there for pets, it is very easy for dog moms like me to get overwhelmed. This is why I'm so happy to have access to Bayer ExpertCare, since they understand that no one understands our pets like us. They have created a specially line of quality care products for pets that support skin/ear/digestive heath, and more, to make sure our pets get the care they deserve! After the success we had with the Bayer ExpertCare Moisturizing  Shampoo and Conditioner, and Bayer ExpertCare Ear Rinse for Dogs, their brand was the first I turned to when we were dealing with pet ouchies.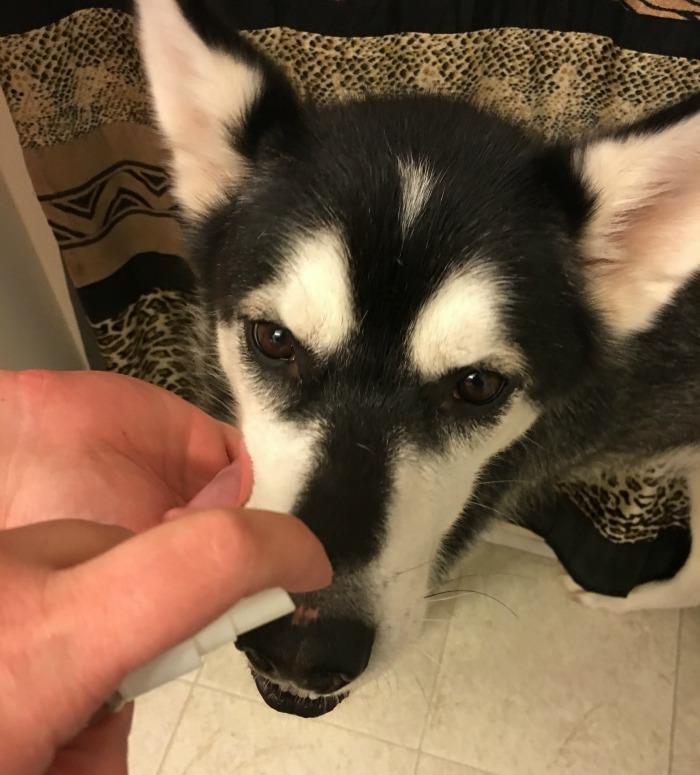 One of the things I loved right out of the box about the Bayer ExpertCare Wound Spray Gel is that it is very easy to use. All you need to is clean the wound and then spray on the gel, being careful to not touch the hurt area with the cap to avoid contamination (of the wound, or the bottle). For busy, very worried pet parents, this product really is the perfect solution to making sure that wounds heal properly, especially if you know they aren't serious enough for a vet trip. Just use it two or three times a day until the sound heals. Ivi and Reya were actually good little champs with their own individual boo boos and let us put the product on without much fuss.
Overall, I have to say that we are very happy with Bayer ExpertCare Wound Spray Gel. Not only is the product very easy to use, but doesn't seem to bother Reya or Ivi, which is a big plus in this household.  After trying this product, I can honestly say that between their grooming products for dogs and various health and wellness products, I feel like Bayer has our babies covered when it comes to daily life with our dogs. The fact I can even pick it up the same time as their food at PetSmart makes it even more of a win.
Want to try the Bayer ExpertCare product line for yourself? You can find a full listing of Bayer ExpertCare dogs and Bayer ExpertCare cats products at the PetSmart website or at a store near you!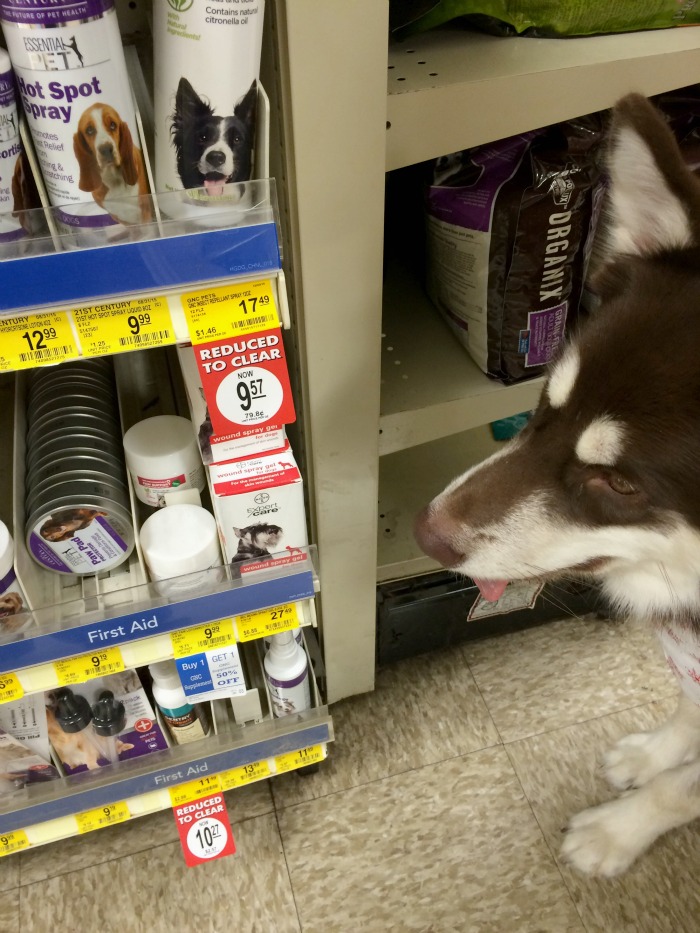 Need to find your local PetSmart? Find the store nearest you using their store locator!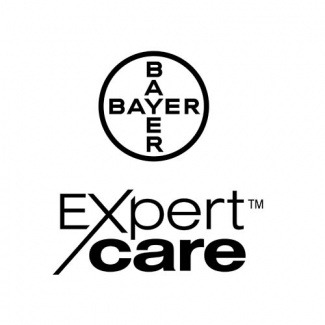 Disclosure: Budget Earth received monetary compensation for this article, as well as products.  All opinions on this product are my own honest assessment, and may differ from our readers' opinions. 
Would you like to have your products featured in a giveaway event? Want to increase your social media exposure? Contact susan.l.bewley@gmail.com to see how I can help YOUR company today!