Disclosure: I received these products for free to review. The opinions in my review are honest and my own.
Do you have someone in your family who has a hearing impairment? This doesn't just include the elderly, but people who are born with hearing issues as well. There are a variety of hearing impairments out there, including some that make it difficult for individuals to hear certain frequencies that are part of our daily lives. My father in law has been dealing with one of these the entire time I have known him, and it has only gotten worse over the years, making it very difficult for him to use most cellphones and phones. Recently, I was approached by Amplicom, asking if I would be willing to review one of their phones for the hearing impaired. After reading some of the literature, I knew I had to try this phone and couldn't wait to see how it worked!
AmplicomUSA PowerTel 7-Series: What is It?
Looking for a phone for a parent that is hard of hearing? If so, we think you will love the AmplicomUSA PowerTel 7-Series. In this series you will find phones perfect for a wide range of budgets, including the Amplicom Powertel 785 (the unit we were sent for review). This set includes an amplified corded phone with speakerphone and answering machine, as well as a cordless phone, cordless accessory headset, and wrist shaker. What makes this phone so unique is its use of Amplicom's amazing industry leading design and technology, all to deliver the loudest and clearest sound available. On the corded phone itself, you can expect to hear high quality sound, with lower distortion than other phones on the market at max volume. With its variety of features and unique design it is a perfect complete phone solution for those with hearing impairments, including individuals who use hearing aids full time. To learn more about the AmplicomUSA PowerTel 7-Series, make sure to check out the Amplicom website here!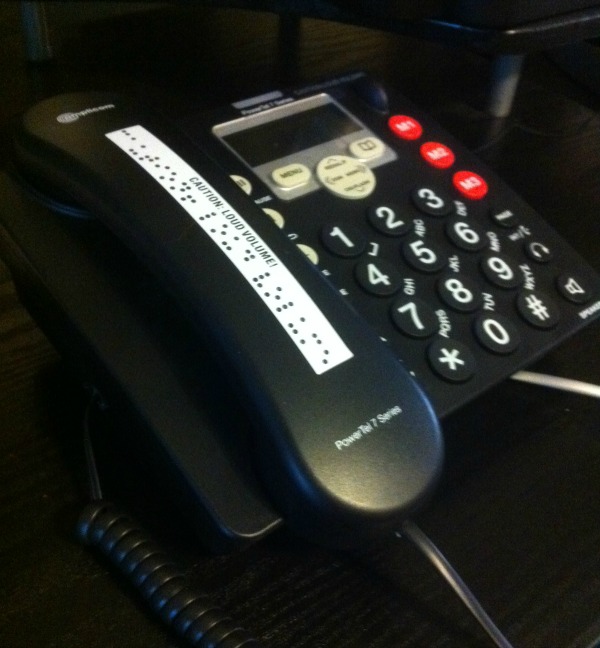 AmplicomUSA PowerTel 7-Series: Overall
For this review, we actually got the assistance of my father in law, since he has a hearing impairment, and understanding what's being said over the phone has always been difficult for him. So far, we have seen great results with this phone. It much easier for him to hear out of these phones, since the volume is much higher than a standard a phone and he was very happy that he could hear this system across the house – both the corded and cordless phone that came with the unit. What was really unique for him, however, was that he could also use the speaker phone function, which is difficult on most standard phones with distortion at lower volumes (my husband griped about this while in an office, more than once). This being said, he did think that was some minor distortion on the louder settings, but this was to be expected at the louder volume. It should also be noted that it was a bit complex for him to install himself, so those who are not very tech savvy will want to have a child or relative to help install the phone for them. Overall, the issues we encountered were very minor, and this phone was a major success with our family. Based on my family's experience with this phone we are happy to give the AmplicomUSA PowerTel 7-Series phone an A rating!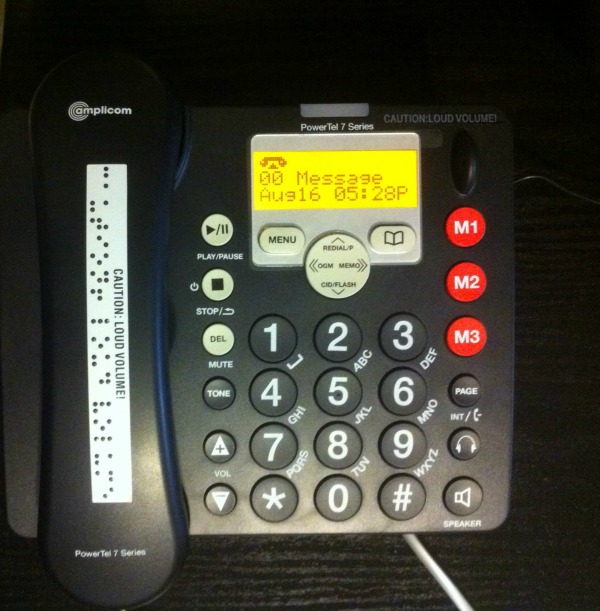 AmplicomUSA PowerTel 7-Series: Where to Purchase
Want to purchase this awesome phone for yourself or someone in your family? You can find AmplicomUSA PowerTel 7-Series on Amazon.com or by using the store locator on the Amplicom website. If you would like the exact unit I received for review, the Amplicom Powertel 785, it is available on Amazon.com for $184. Phones in this series range from $109.95 – $249.95, allowing you to get the perfect phone for your needs and budget!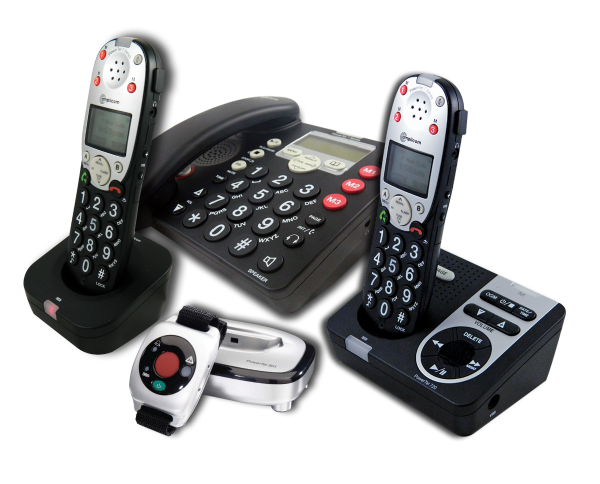 Disclosure: Budget Earth did not receive monetary compensation but did receive products for review purposes. All opinions on this product are my own and may differ from our readers' opinions.
Would you like to have your products featured in a giveaway event? Want to increase your social media exposure? Contact susan.l.bewley@gmail.com to see how I can help YOUR company today!