Disclosure: I received this product for free to review. The opinions in my review are honest and my own.
As some of you know, I am very picky when it comes to food and treats for Reya. It has to have only the best, all natural ingredients and be made using ingredients that are raised or grown here in the United States. Like humans though, it is very easy for some dogs to get tired of their food, making it important that you add some variety to their diet. Recently, I have started looking for a new food for Reya. With how long it took me to find her last food, I was nervous shopping around, especially since most large breed food only comes in giant bags. While researching different brands, I was approached by Bil-Jac, who asked us to review their brand new Farmer's Bounty dog food! After reading a bit about it online, I couldn't wait for Reya to try this all natural dog food!
Bil-Jac Farmer's Bounty Dog Food: What Is It?
Looking for a natural dog food that dogs of all ages are sure to love? If so, we think you will love Bil-Jac's Farmer's Bounty Dog Food. Unlike other foods on the market, this food is made using naturally wholesome ingredients, including steam rolled oats and cage free chickens that are raised less than 100 miles the Bil-Jac plant. Unlike other foods, it is also primarily chicken, with 20lb of chicken being used to make a 25lb bag of food. As well, the food isn't just made with high quality ingredients but the process used avoids using excess heat and pressure, making sure that it has as much nutritional value as possible. Once your dog has tried this awesome batch made food, don't be surprised if they beg for more!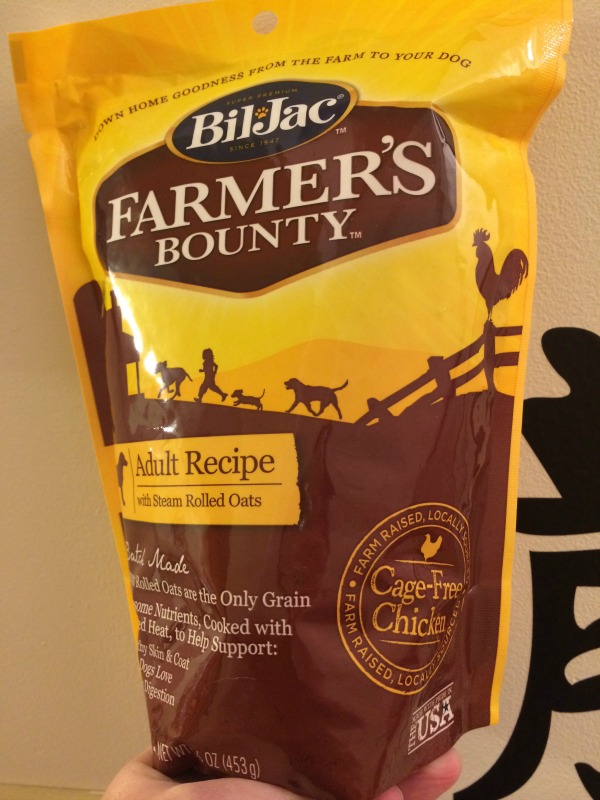 Bil-Jac Farmer's Bounty Dog Food: Overall
So far, this food has been a big hit in our household. While Reya usually isn't too picky when it comes to food, she does get sick of food very quickly and it's not uncommon for her to avoid eating her dog food most of the day if she thinks there is even a 'chance' of her getting table food or extra veggies from the humans. From the moment that this food came in the house, however, Reya was interested. As a matter of fact, someone stole the trial bag of food and tried opening it herself! After she let me help her open the bag, she couldn't wait to get into the food. Not only did she like the food, but she has cleaned her dish every day this food has been offered. With how healthy this food is, I have to say I'm pretty happy with the response. Based on our own experience with this food, I am happy to give Bil-Jac Farmer's Bounty Dog Food an A rating!
Bil-Jac Farmer's Bounty Dog Food: Where to Purchase
Would you like to purchase this awesome food for your own dog? You find Bil-Jac Farmer's Bounty Dog Food at your local Petsmart! Currently, you can buy this food in one of four varieties – Puppy, Small Breed, Adult, or Large Breed. To see if there is a store near you that sells this fantastic food, make sure to check out the Bil-Jac store locator here!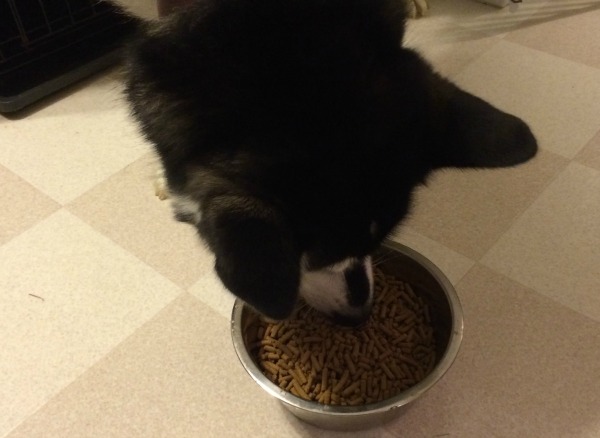 Disclosure: Budget Earth did not receive monetary compensation but did receive products for review purposes. All opinions on this product are my own and may differ from our readers' opinions.
Would you like to have your products featured in a giveaway event? Want to increase your social media exposure? Contact susan.l.bewley@gmail.com to see how I can help YOUR company today!