Disclosure: Budget Earth is excited to announce that we were a Mars Petcare Ambassador for BlogPaws 2015. This means that they paid for us to attend the conference since we love their brands so much! That being said, we loved their brands before the conference. This means that my opinions below are 100% honest and my own, and Mars Petcare is not responsible for said opinion.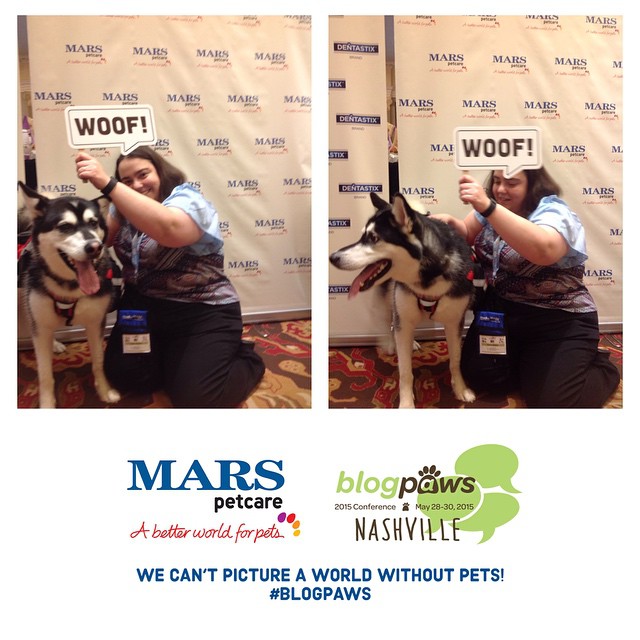 As some of you who follow me on Instagram know, l spent last week in Nashville at one of the coolest pet blogging conferences around – BlogPaws. For those who don't know about BlogPaws, they are a blogging community for people who love pets. During the conference, there are obviously blogging focused classes, but the best part is learning about new companies who have fantastic products for our furry family members, as well as old trusted friends who are excited to teach us about their products and some of the latest and greatest they can't wait to share with the rest of the world. One of my personal favorite brands, who was also a main sponsor of this year's BlogPaws, was Mars Petcare. Actually, I love their products so much they made me a Mars Petcare Ambassador during BlogPaws so that I could better teach other bloggers and pet parents about their fantastic products.
As part of my full educational experience, I got to visit the Mars' Global Innovation Center (I will discuss that more next week) as well as visiting their amazing booths in the exhibit area. Before I go any further, lets discuss Mars Petcare.  Many of you are probably thinking you never heard of the brand (you have, I promise). They make some of the best known, quality brands in the pet industry, including:
Greenies
Iams
Eukanuba
Nutro
Sheba
Temptation Cat Treats
Cesar Canine Cuisine
Pedigree
Pedigree Treats, which includes Dentastix, Stackerz, MarroBone and Jumbone
At Mars Petcare, they make it their mission to not just make fantastic food for pets, but "a better world for pets". This involves everything from making great tasting food dogs love, to making sure that it meets all of your pet's nutritional needs to give them the best, most fulfilling life where they are with their families as long as possible. Dogs and cats are their number one priority, and it truly shows with everything Mars Petcare does with each of their brands!
So, now that you know who my fantastic sponsor was for BlogPaws, I can't wait to show you all the cool things we learned at their booths! First off, I have to say I fell in love with Nutro while at BlogPaws. They are so confident in the Nutro brand they even had one of their supplying farmers talking about much they loved the brand. My personal favorite thing I learned about at their booth is the new Nutro Farm's Harvest food. This food not only has all-natural kibble, but real, farm-grown fruits and vegetables that you can see and that are freeze-dried to lock in the nutrients your dog needs, including apples, greens beans, cranberries, and sweet potatoes. Who wouldn't want to give all-natural, delicious food to their favorite dog or cat?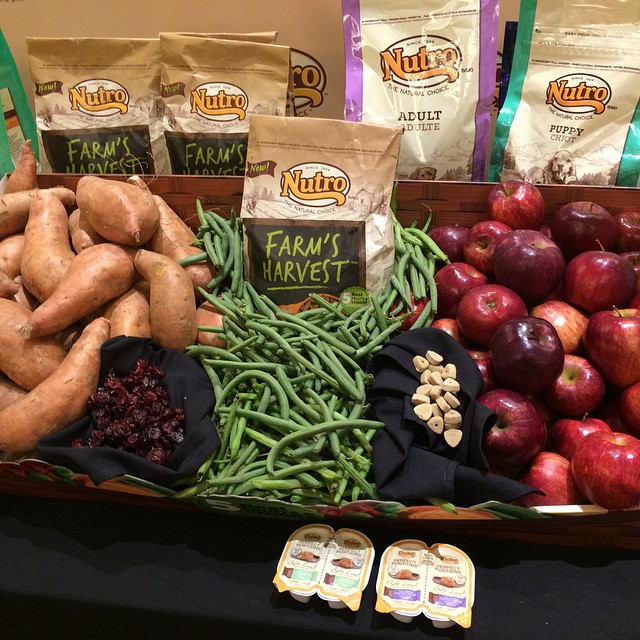 Later that day, Reya and I got to learn about the importance of taking care of doggy and kitty dental health. One of their awesome Banfield veterinarians took time out of his day to teach us how to properly brush our dog's teeth using one of their own awesome dogs, and talked to us about how Greenies Dental Chews are an important part of oral health for pets – freshening breath, maintaining healthier teeth and gums, and controlling plaque and tartar buildup. They showed us that between teeth brushing and Greenies, we can truly take control of our dog's dental health and make sure they keep their teeth healthy throughout their life.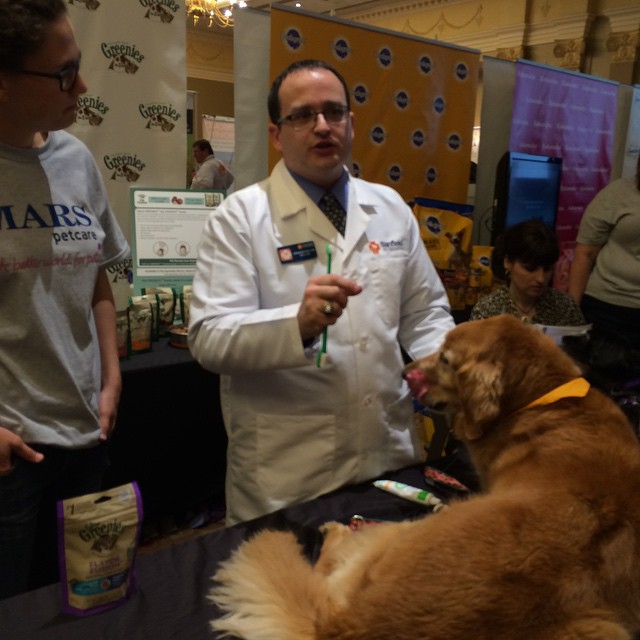 After learning about taking proper care of our teeth, Reya took me over to the Eukanuba booth, where we learned about the brand's dedication to healthier, longer lives for dogs through their new marketing campaign and Long Life Study which was conducted over a 10-year span.  . Honestly, Reya couldn't keep her eyes off the video and was excited to keep visiting the booth to see Mars Petcare staff and the other doggies. As you can see, she was pretty excited to show off here (after trying to tear open one of the bags!)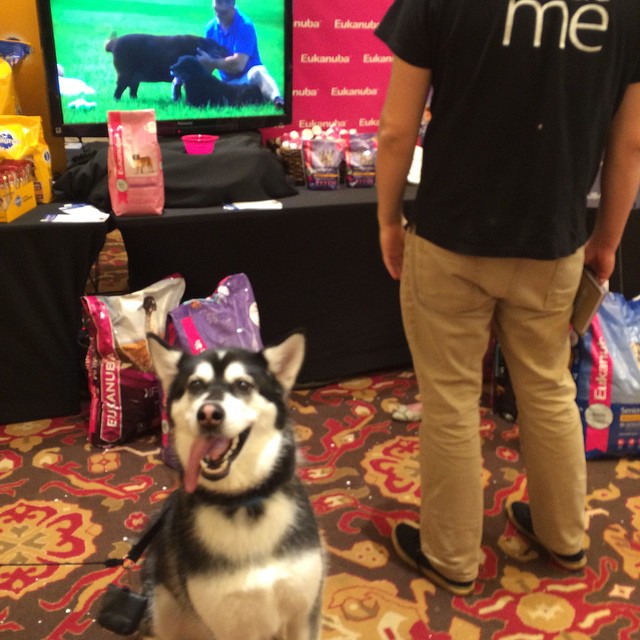 Last but not least, we ended our day in the exhibit hall at the Mars Petcare official booth. Here, Reya and I took a silly picture together. After taking cute, silly pictures with Reya, we met our friends in the Pedigree booth, where we learned more about their commitment to helping find dogs their forever home! Of course, Reya and I both want to see dogs and cats of all ages find homes and are big supporters of humane societies and rescues.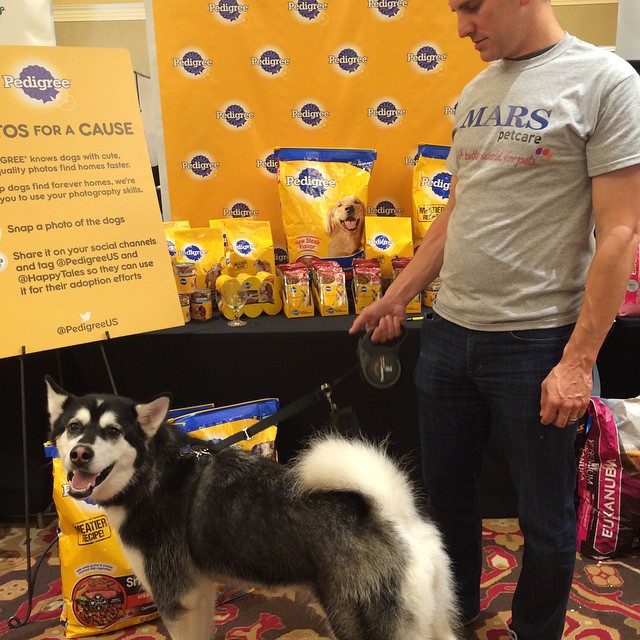 After a long day in the exhibit all BlogPaws, Reya and I ended our day back in the room. Of course, she couldn't do this without showing off one of her new favorite treats – Pedigree DentalStix. Who knew that treat time could be so  great for their teeth? To say the least, BlogPaws was a busy time for us and we were pretty excited to learn more about Mars Petcare!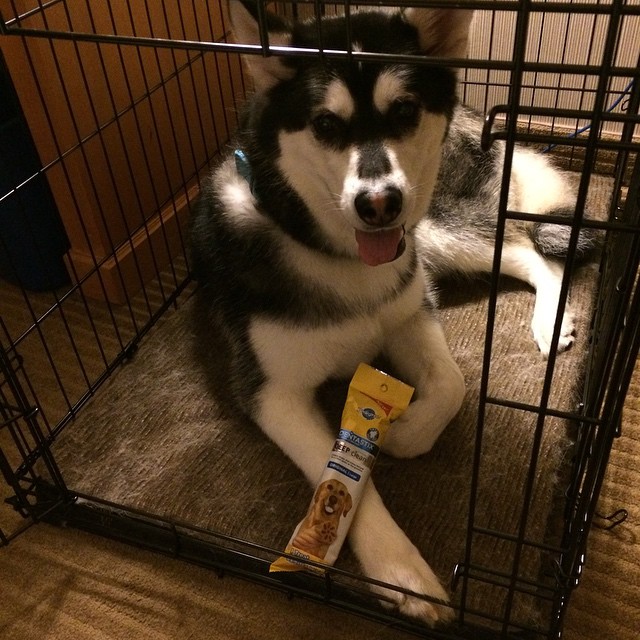 Disclosure: Budget Earth received financial compensation for this post in the form of sponsorship for the BlogPaws Pet Conference in Nashville, Tennessee.  All opinions on this product are my own honest assessment, and may differ from our readers' opinions. 
Would you like to have your products featured in a giveaway event? Want to increase your social media exposure? Contact susan.l.bewley@gmail.com to see how I can help YOUR company today!