This is a sponsored post written by me on behalf of Jaybird. All opinions are 100% mine.
No matter what anyone tells you, staying fit isn't easy.  Exercising takes a lot of hard work, dedication, and motivation. For me, starting my journey of losing weight and staying fit wasn't easy, especially with my tight schedule. November for me is the time of no more excuses, leading to healthy eating and exercise to keep me fit. My biggest complaint with exercising, however, is that I easily get bored. Normally, when I'm walking, running, or biking, I bring along my iPhone and an inexpensive ear bud set I purchased. Music is the biggest motivator for me, but with my small ears, I have a hard time finding anything that truly fits. I have spent hundreds of dollars over the years on earbuds, headphones, wireless Bluetooth headsets and such that are supposed to be perfect for exercise, but have yet to find a pair that stays in place consistently without being uncomfortable. Knowing that I had to have something that worked for me, I started researching online. After a bit of searching, I found what may very well be the solution to my problem – the Bluebuds X from Jaybird.
What makes the Bluebuds X so great? For one, they are one of the only ear buds on the market designed for people who want to be moving without losing sound quality. This headset produces sound wirelessly without losing any sound quality, something that is almost unheard of when it comes to wireless headsets. Normally, transferring sound through Bluetooth can lead to packet loss, meaning more more white noise and loss of sound quality in your favorite songs. After some time, this leads to listening fatigue. When you are trying to push your body exercising, the last thing you want is for your motivation to start failing on you. With the Bluebuds X, you get sound quality like you would expect from a wired connection or your own computer, leaving you was amazing music that will make you want to go further!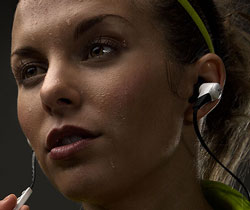 Another thing I personally loved about the Bluebuds X from Jaybird is that this headset is truly meant for your convenience and comfort. This unique headset has unique ear cushions sized for various ear sizes, and the only true secure fit earbuds that fit on the top, back, and lower part of the ear. This unique system secures the headset to your ear, freeing you to do just about anything, including playing contact sports! While I may not be that sporty, I personally love to do yoga and different types of aerobics, leading to me bouncing around and being in various positions that end with traditional earbuds falling out of my ears. With the Bluebuds X from Jaybird, this truly is a thing of the past!
For someone that owns her own business and feels uncomfortable getting away while I exercise, I love that the Bluebuds X from Jaybird is also a hands-free headset. The Bluebuds has a built in microphone and voice activation, allowing you to switch songs or answer calls while you are in the middle of your workout. To me, this unique Bluetooth headset making exercising more fun and convienent for anyone who want an amazing exercising experience!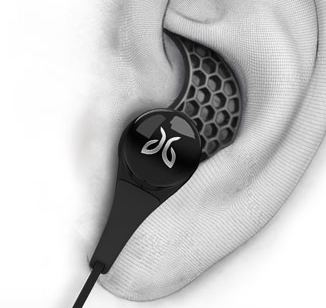 Would you love a chance to try the Bluebuds X from Jaybird for yourself? You can currently purchase the Bluebuds X on the Jaybird website for $169.95. While this may sound pricey at first, realize too that this is the only headset you will ever need since it will replace your wireless headset as well, making listening to music while exercising and answering calls while driving effortless and safer. As well, the Bluebuds works with the iPhone, iPod Touch, iPad, iPad Mini, Android devices, Windows Devices, Blackberry, and even most GPS systems, allowing you to connect wireless to music anywhere. To learn more, make sure to check out the Bluebuds X from Jaybird on the Jaybird website!
Want to know something even more awesome? Jaybird is currently running an awesome giveaway where one lucky person will win a pair of these awesome headsets daily! Make sure to enter on this blog, using the grayish black form on the right side of your screen. Remember, you can do this daily!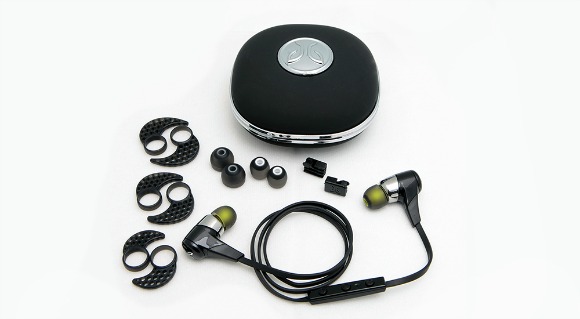 Disclosure: Budget Earth received monetary compensation for this review via Jaybird. All of the opinions on this on this article, however, are my own.
Would you like to have your products featured in a similar giveaway event? Want to increase your social media exposure before the holiday season? See how we can help! Contact susan.l.bewley@gmail.com to see what we can do for your company!