Disclosure: I received this product for free as part of a review for Cascio Interstate Music. The opinions in my review are honest and my own.
Sometimes, the hardest thing for me is finding the right toy to give a family member as a gift. While my husband and I are waiting to have our first child, that doesn't mean we aren't surrounded by friends and family who have little ones. As a rule of thumb, I always try to give learning toys to family and friends – not the boring ones, but the ones that can easily keep a child's attention for hours. As I was looking for gifts for younger family members, I found out that Cascio Interstate Music made musical instruments for children from my friend LaDonna at Mom Blog Society. Being from a family of music lovers, many of whom had instruments from them, I was immediately interested. When I found out they wanted me to review their Boomwhackers Boomophone XTX Whack Pack, I was even more excited. To say the least, I was very curious for it to arrive and get started!
BoomWhackers Boomophone XTS: What Is It
When many children first learn about music, it is usually on a xylophone at school. While xylophones are great instruments, they are usually heavy and often a bit on the expensive side, making them not the best toys for little children. With the Boomwhackers Boomophone XTX Whack Pack, you get all the best parts of a xylophones in the form of a durable, plastic toy that is light enough for children to carry with them anywhere. Clean up is even a snap since kids can easily s tore each of the pieces in compartments of the carrying case, making it stress free for parents. Best of all, if kids decide to rough house with the toy, you don't have to worry about them possibly breaking a toy that took months for you to pay off!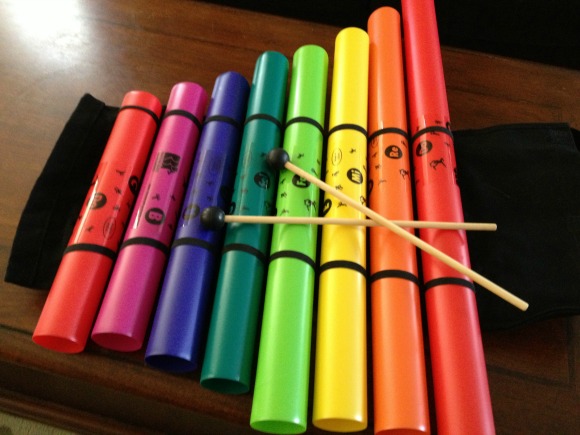 BoomWhackers Boomophone XTS: Ease of Use
If you are looking for a basic music instrument to help your child learn to play and read music, you will love the Boomwhackers Boomophone XTX Whack Pack. Out of all the music toys I have seen, this has to be the best I have seen at teaching children how to read and play music. Each of the tubes are color coded, which may simply seem cute at first, but actually has a practical purpose. When you look in the little music book, the actual notes are color-matched to the tubes to help children learn the notes. For example, E is always marked as yellow. If the song needs the E note, a child can look for and whap the yellow tube. By following the color code instructions, children can learn to associate the notes and tubes, and play simple, classic childrens' songs that are printed in the book. In time, once children learn the actual notes, they will be able to play just about anything on their Boomwhacker Boomophone!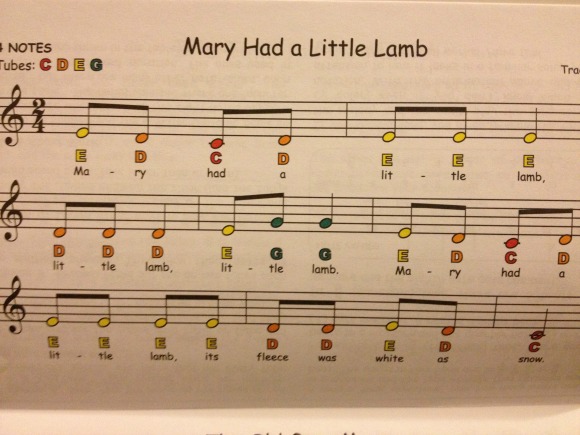 BoomWhackers Boomophone XTS: Kid (And Parent) Friendly
Having played with quite a few educational toys, both with general education and special education students, I can tell you there are a lot of bad toys out there. While they may seem fun at first glance, they usually fall flat when it comes time to play with the actual toy themselves. This isn't the case with the Boomwhackers Boomophone XTX Whack Pack. This toy can be played with just about anywhere and even neatly rolls up to make playing on the go a snap. If kids do not want to use the mallets that come with the set, they can also bang the tubes against one another since they are made from hard, durable plastic. This toy isn't about to fall apart anytime soon, that is for sure!
Now, as an adult, you are probably sitting back and wondering if I'm going to talk about the major flaw of money toys like this – volume. Let's face it, most musical toys are obnoxiously loud and leave parents wishing they had earplugs or wondering if the toy needs to become 'lost' for a bit. (I'm pretty sure we all know someone who has done it!) Well, I am happy to put those concerns at ease. This toy is not very loud and isn't going to get on your last nerve if it becomes a child's favorite toy. The thickness of the plastic keeps it from carrying sound too far, making it more of a personal toy that could easily be contained in a small room of your home. Don't worry, if you give this toy as a gift, you are going to make parents happy, not wishing something terrible happened to you for introducing your children to this toy!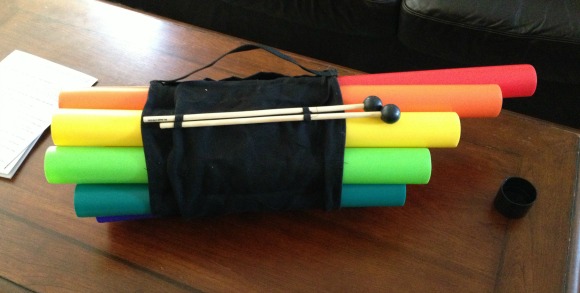 BoomWhackers Boomophone XTS: Overall
What do I think of the Boomwhackers Boomophone XTX Whack Pack? I think is one of the cutest learning toys I have seen in years! Really, I just wish I knew about this toy sooner so I could have sent one to my little niece in Florida for her birthday. This toy does a great job at teaching children quite a bit when it comes to the basic of instruments, allowing them to play music through color coding as they learn the actual name of notes. This toy truly is brilliant and a must for any parent who is hoping to have their children eventually play an instrument. From my own experience with this toy, I am happy to give it an A+ rating. For the price, you are giving your children hours of fun and they won't even realize they are learning!
BoomWhackers Boomophone XTS: Where to Purchase
Want to purchase this adorable toy for someone in your family? You can purchase the Boomwhackers Boomophone XTX Whack Pack on the Cascio website for $35.99. When it comes to learning toys, it is one of the most inexpensive I have found yet, and can help introduce children to the world of music and learning how to play an instrument.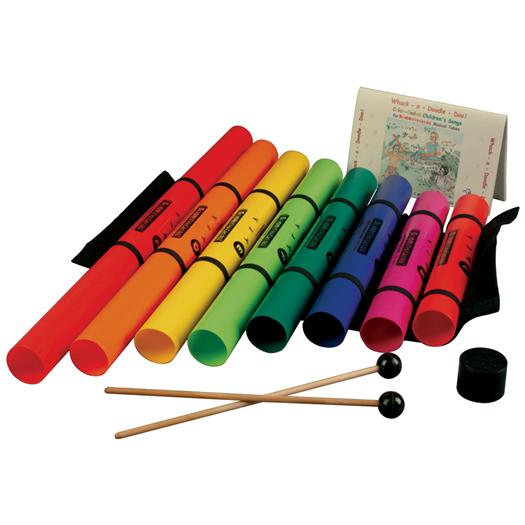 Disclosure: Budget Earth did not receive compensation for this review but did receive free products from Cascio Interstate Music for review purposes. All opinions on this product are my own and may differ from our readers' opinions.
Would you like to have your products featured in a similar giveaway event? Want to increase your social media exposure before the holiday season? See how we can help! Contact susan.l.bewley@gmail.com to see what we can do for your company!