Disclosure: I received these products for free to review. The opinions in my review are honest and my own.
As many of you know, I love my tech gadgets. Probably the one that I use the most is my iPhone. I've grown rather fond of having a smartphone and being able to work just about anywhere! When I got my new iPhone 5s, however, most of my accessories would no longer fit this phone, leaving me looking for entirely new ones. While looking for new items for my phone, I was approached by BoxWave, asking if I would like to review a variety of their iPhone products. After hearing great things about them, I couldn't wait to get my goody box of accessories!
BoxWave: Who Are They
Looking for the perfect accessories for your handheld device? If so, we think you will love BoxWave. Since 2002, BoxWave has become the ultimate source of innovative accessories for handheld devices, including smartphones, media players, gaming devices, and more. With one of the most comprehensive lists  of devices online, you can find the perfect gadget or accessory for your needs. Unlike other companies, their products are also designed to last, made from the highest quality materials on the market. As well, every purchase is backed by their amazing customer service, having one of the best return policies and warranties online! Once you try their products, you will see why many industry publications love BoxWave!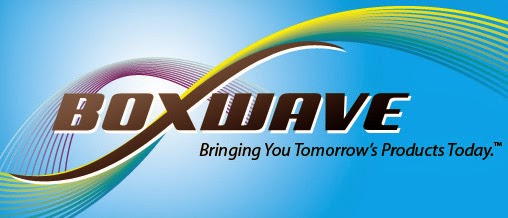 BoxWave: Keyboard Buddy
Out of all the products I have reviewed recently, the BoxWave Keyboard Buddy has to be the coolest. I am one of those people who hate writing text messages, mostly because the screen seems so tiny and I'm always seeming to type the wrong thing. With the Keyboard Buddy, you have a full (phone) size QWERTY keyboard, right at your finger tips. This keyboard has its own onboard, rechargeable battery that lasts for up to 2 weeks on a charge, and is backlit to make seeing it at night even easier. After playing with this case, I have to say I can't imagine using anything else!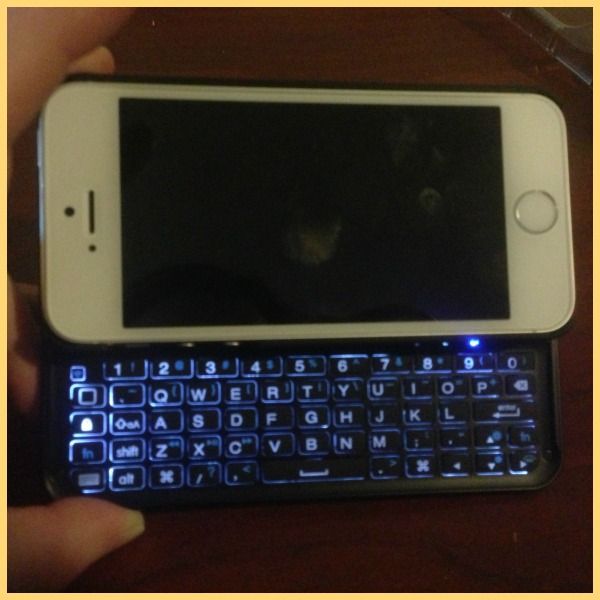 BoxWave: Rejuva Power Pack Compact
Is there anything more annoying than seeing your battery is about to die and you are nowhere near home? With the Rejuva Power Pack, you can recharge your battery anywhere, even if you are in the middle of the woods away from civilization. This compact battery is capable of completely charging a phone in one use, allowing it to be available for emergencies, or if you are in danger of the camera dying in the middle of taking pictures. As someone who constantly uses her iPhone and has had it die while traveling, I consider this a must have device for any woman, especially if she is traveling alone. Since it can easily fit in your purse, there is no reason not to have it! So far, based on my own use, I am happy to give the Rejuva Power Pack an A rating.
BoxWave: EverTouch Capacitive Stylus
Tired of trying to type on a small screen or having issues properly manipulating games? The EverTouch Capacitive stylus for the iPhone 5S is perfect for helping you do any task. With its FiberMesh tip, it is able to gently touch your screen while still precisely allowing you to do just about anything on your touchscreen device (despite the name, it works with other phones and tablets too). Best of all, it feels just like a pen in your hand, giving you the flexibility to work in apps without getting frustrated or dealing with clumsy fingers. Personally, I love the feel of this stylus and I think it makes it easier to manipulate just about anything on a touch screen. I have tested it for typing, games, and just manipulating programs on my phone and think it is a great idea! Based on my own experience with the EverTouch Capacitive stylus, I am happy to give it an A rating!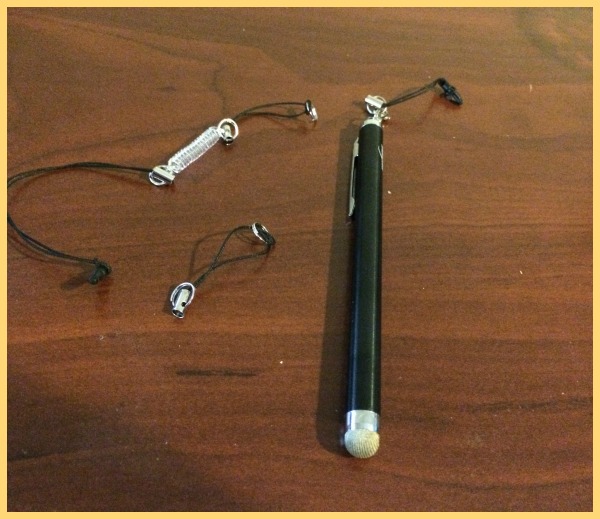 Boxwave: USB Lightning Cable
Tired of not having a compact charging or syncing cable when you need it? With the BoxWave USB Lightning Cable, you can have a sturdy, compact connecter with you at all times. This fairly short cable is the perfect size for small pockets or tucking away in your purse, allowing you to quickly transfer pictures, or charge your phone on the go. As well, it is much cheaper than the Apple equivalent, allowing you to enjoy fast charging or connectivity at a fraction of the cost. Currently, these cables are available in three sizes – 5 inch, 5 ft, or 10 ft. Personally, I love my 5 inch cable, which neatly fits in the smallest zipper pouch in my everyday purse.  So far, I am happy to give the USB Lightning Cable for iPhone 5 an A rating.
BoxWave: Where to Purchase
Want to purchase some of the awesome items featured in this review? BoxWave carries items for just about every smartphone, tablet, ereader, laptop, and more! To see all the awesome items and deals make sure to check out the BoxWave website, as well as their Facebook and Twitter channels!
 Disclosure: Budget Earth did not receive compensation but did receive products for review purposes. All opinions on this product are my own and may differ from our readers' opinions.
Would you like to have your products featured in a giveaway event? Want to increase your social media exposure? See how Mom Powered Media can help! Contact susan.l.bewley@gmail.com to see what we can do for your company!