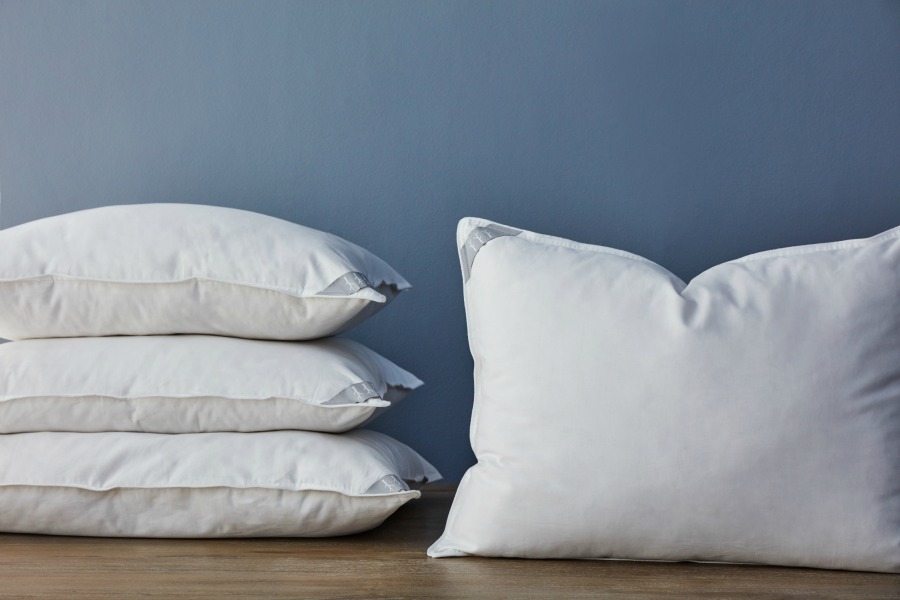 How many of you have trouble sleeping at night? I will freely admit, nothing is worse than having a long day only to find yourself wide awake at night. One of the biggest culprits of bad sleep is actually having bad, uncomfortable pillows. As someone who enjoys her beauty sleep, I can say that we are constantly going through pillows trying to find the perfect ones. Actually, it isn't uncommon for my husband and I to both change our pillows fairly often, either buying new ones or switching out which one we are using every 3 to 6 months. To say the least, we are constantly on the lookout for good, comfortable pillows. When Brentwood Homes contacted us telling us about their new eco-friendly pillows made from all natural materials, we were curious to see if their pillows would meet our standards!  To give my husband and myself a chance to try them out, they provided pairs of two of their most popular pillows – their Helena Latex Filled Pillows and Carmel Latex Filled Pillows. When our complimentary pillows arrived, we couldn't wait to get started!
Brentwood Homes: Who Are They?
For over 30 years, the makers at Brentwood Home have been handcrafting mattresses, bedding and home products in their Los Angeles factories. This kind of experience is important to me when it comes to shopping for my home. These products are such an investment, and they need to hold up through years of heavy use. With this expertise, it's clear that Brentwood Home knows how to combine comfort with craftsmanship. Brentwood Home also operates their own factory, which gives them complete control over the production process. From design to development to manufacturing, everything they do is in-house and up to their own standards. By eliminating middlemen and shipping directly from their factory to the customer, they're able to cut manufacturing costs and pass the savings on to their customers!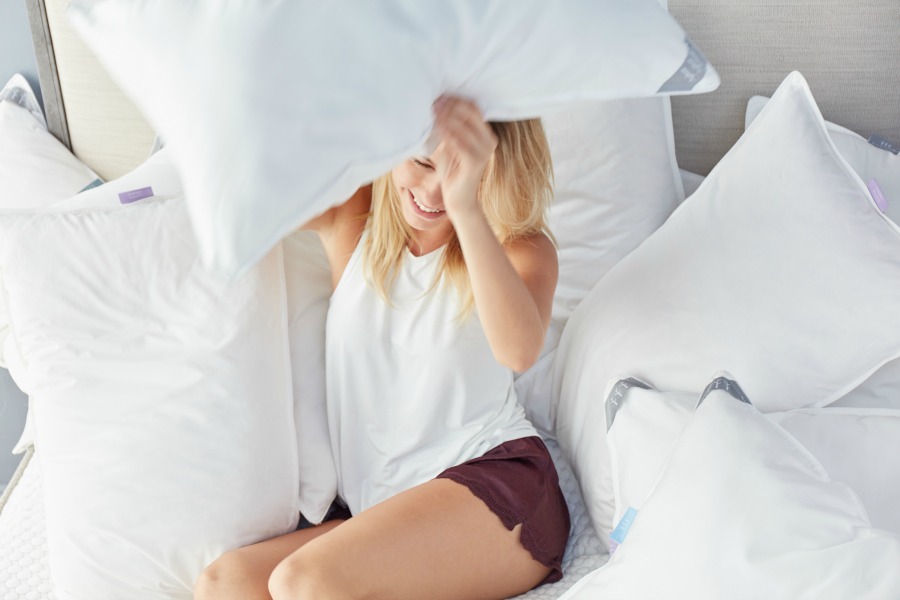 Brentwood Homes: Carmel Latex Filled Pillows
As someone who has problems sleeping at night, I was very excited about trying these new pillows. Probably the first pillow that caught our interest was the Carmel Latex Filled Pillows. These pillows are designed for people who love a firm, supportive foundation at night, but want something that looks more like a traditional pillow. These resilient pillows mold to your shape, but bounce right back, giving you all the benefits of a traditional pillow and memory foam style pillow. As well, it is made using only healthy materials like 100% organic cotton and natural latex to make sleeping at night even better. We also love that it is free of synthetic material, making it a natural and comfortable as possible.  Currently, you can buy these pillows for $69 a piece in standard or queen/king size, or buy a pair for $99.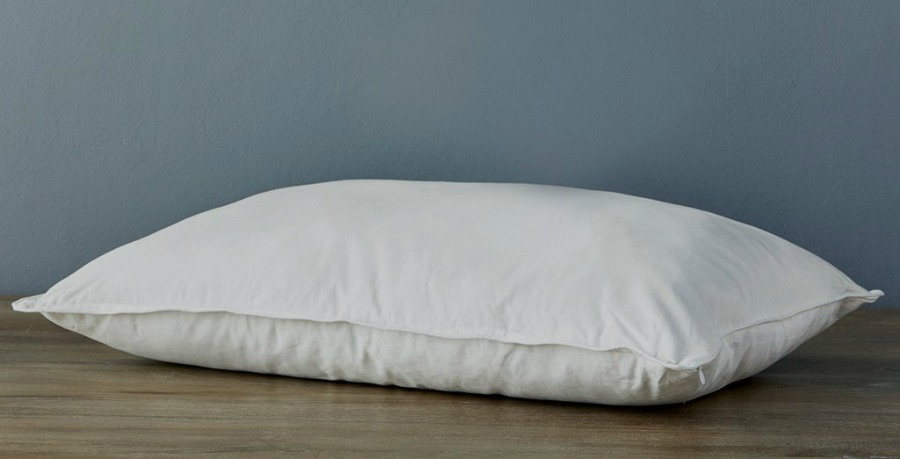 Brentwood Homes: Helena Latex Filled Pillows
Trying to find a comfortable, eco-friendly pillow? If so, we think you will love the Helena Latex Filled Pillows. Filled with a combination of 100% natural latex ribbons and silky smooth kopok fiber, this pillow is fluffy, supportive and great for anyone who sleeps in multiple positions throughout the night. You can even open it up to add more filling to get to your desired comfort level. Currently, you can buy these pillows for $69 a piece in standard or queen/king size, or buy a pair for $99.
Brentwood Homes: Where to Purchase?
Want to purchase one of the products featured in this review? You can find these pillows and others amazing eco-friendly products on the Brentwood Home website. Don't forget you will also get 10% off by using this coupon code – OURHOME – at checkout.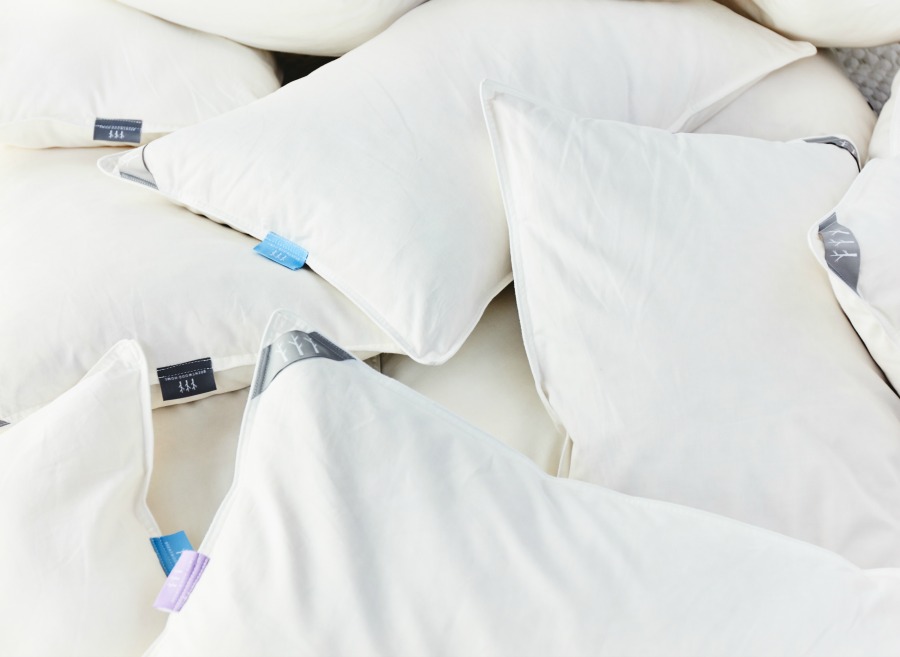 Want to learn more? Follow Brentwood Home on social media!
Facebook | Twitter | Pinterest | Instagram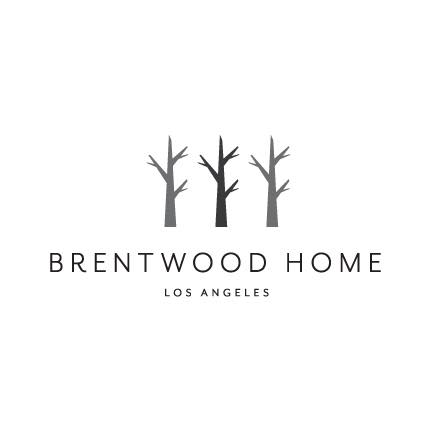 Disclosure: Budget Earth did not receive monetary compensation for this review, but did receive products for review purposes.  All opinions on this product are my own honest assessment, and may differ from our readers' opinions. 
Would you like to have your products featured in a giveaway event? Want to increase your social media exposure? Contact susan.l.bewley@gmail.com to see how I can help YOUR company today!