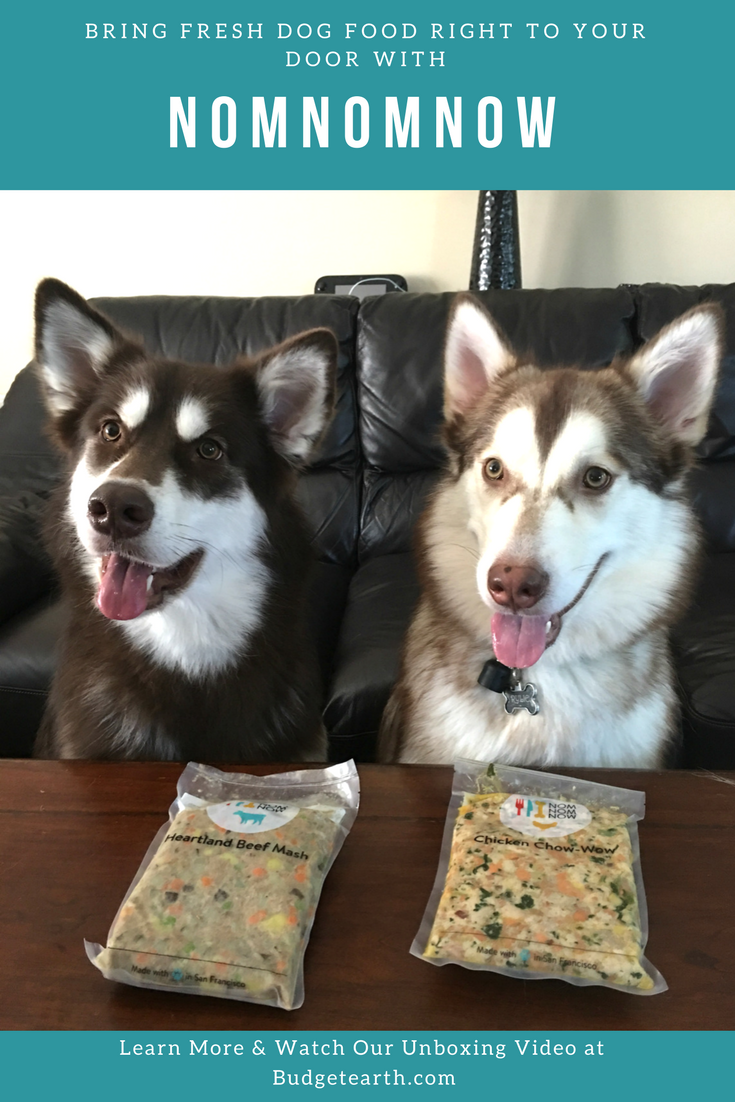 Have you considered feeding a fresh dog food to your pups? As some of you know, we are constantly researching the best foods for our dogs to make sure they don't just thrive, but are excited to eat. While most dogs look forward to meal time, the entire world revolves around food to malamutes. Human food is especially interesting and is constantly begged for, making it a major treat when I make dog safe food with all natural ingredients. Recently though, I have wondered if it was possible to make my own healthy dog food for the girls. I mean, who wouldn't want their dog eating homemade real food? Once I started researching though, I was amazed at everything that was involved, if you want a nutritious diet balanced for your dog. Luckily, while we were at BlogPaws, we were introduced to an amazing dog food delivery service that makes perfectly portioned, gently cooked dog food – NomNomNow.
What is NomNomNow
If you are anything like us, you are probably wondering: Who is NomNomNow? Is it really possible to have homemade food for your dog delivered right to your door? Yes it is! For those who haven't heard, NomNomNow is a fresh dog food delivery service that delivers gently cooked dog food right to your door. Each of their recipes is certified by their own veterinarian, Dr Justin Schmalberg, one of the top pet-nutritionists in the US. They offer 5 fresh recipes and 1 flavor of treat made using no additives, no artificial ingredients, and only the best, human-grade, restaurant-quality ingredients all from the USA. All their food is human grade and all natural, even the vitamins! As well, each recipe is made with only a handful of ingredients:
Meat
Vegetables
Healthy Oils
Vitamins
Nutrient Blend
To them, dogs deserve the same care as their human family. This is why each recipe is prepared in a human-grade kitchen that is 100% owned and controlled by NomNomNow in the San Fransisco Bay Area. This is important since nothing in the process of making your dog's food is outsourced. Their kitchen is actually the first of its kind since it is 100% designed and dedicated to making fresh dog food in a kitchen that meets all FDA and USDA standards! As well, it is licensed and inspected for human-quality food production.  Each ingredient is also inspected upon arrival to make sure it meets NomNomNow's standards, before it is prepared and portioned by hand, and then sent out fresh to dogs everywhere. Their food is never frozen before reaching your door, meaning that the food you get is truly fresh when you get it. If you want all the benefits of homemade real food right at your fingertips, we are certain you will love NomNomNow!
What Are We Doing?
So, what exactly does it mean that we are doing a NomNomNow review? We are honestly pretty excited about it since this is one of the most extensive dog food reviews we have done to date. Ivi and Rylie will both be eating one of NomNomNow's amazing fresh dog food recipes for one month. Ivi will be eating their Heartland Beef Mash recipe and Rylie their Chicken Chow-Wow recipe. Based on their profile from when we signed up (we signed up through their website, just like all their customers), they will send food that is individually packaged and portioned for their needs in two meals a day. Of course, their profile takes everything into account, including their age, weight, and activity level. I mean, who knew that feeding their dog a fresh dog food diet could be so easy?
By the way, before we go any further and maybe intimidate anyone, don't be scared if you see the big package or multiple boxes. Along with testing out their food, we are also testing out NomNomNow's national delivery service, which is currently in beta. Normally, they send 14 packs per week, per dog, enough to last 7 days at 2 meals a day. While it is free delivery, they deliver each week to 9 western states and are still testing out national delivery to people like us (in Kentucky). To make things easier for dog owners in the Eastern part of the US, they send a month's worth of food. Since we have two big dogs, we decided to leave out the three giant boxes that covered our porch. Most people will not get this much food, unless they have two big dogs like us. We will go more into this during the unboxing video – promise!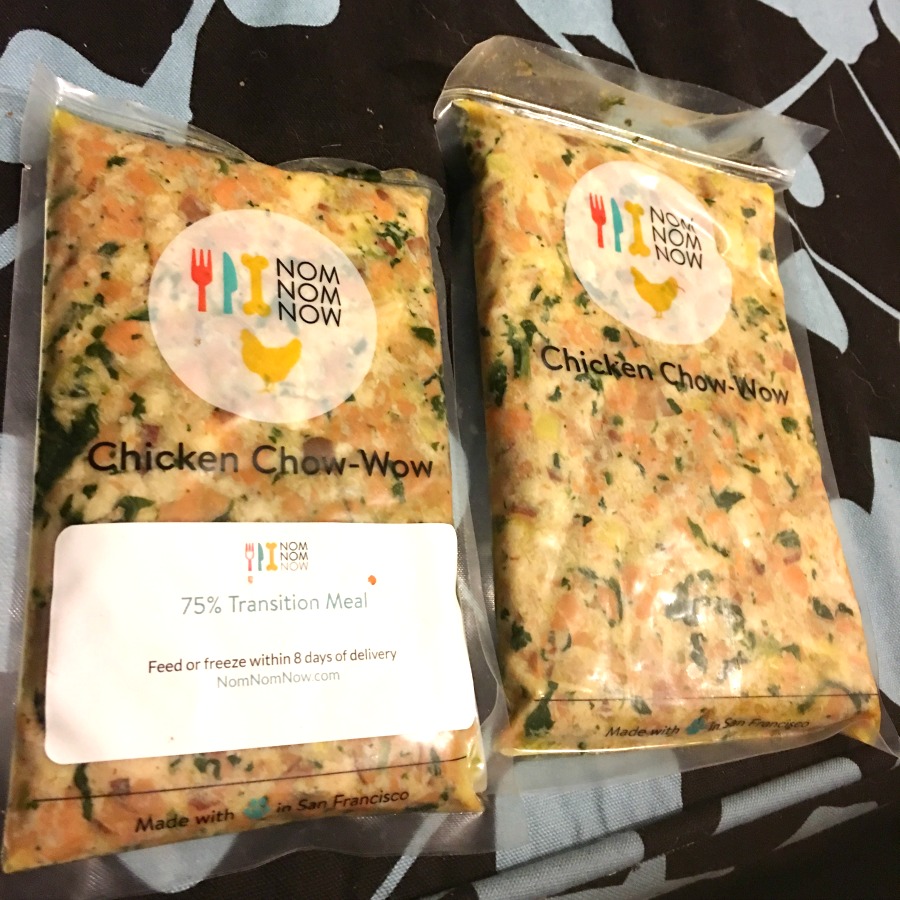 Start of Our Journey: Unboxing Video
Last Wednesday, our delivery for the month arrived. In all honesty, we couldn't wait to start our NomNomNow Review. With everything we had read about how it works, we were certain our girls would love this fresh dog food. To see the start of our journey, check out our unboxing video below!
Try NomNomNow with Us
Excited about Ivi & Rylie testing out this homemade real food diet? Come back the week of August 15th to see our check in on how they are doing during the first part of their journey on this food. Stay tuned because we honestly can't wait to share!
Want to join us during our fresh dog food journey? We don't blame you, especially after seeing all the wonderful all natural ingredients in NomNomNow and the excitement from our own girls! To make testing even easier for our readers, NomNomNow is offering our readers a special offer on their dog food delivery service. Get 50% off your first two purchases using this link or use promo code BUD52 at NomNomNow.com. Don't worry, sign up is super easy and we are happy to help you out with anything you need!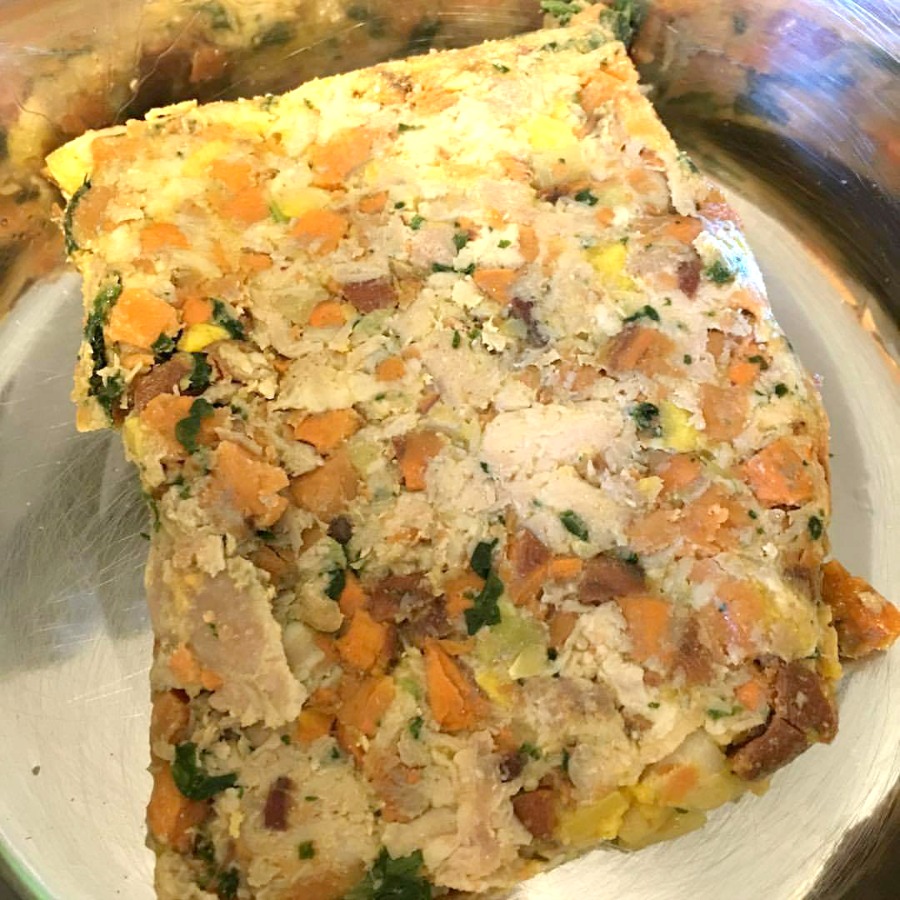 Want to learn more? Check out NomNomNow on social media!
Facebook | Twitter | Instagram |Youtube