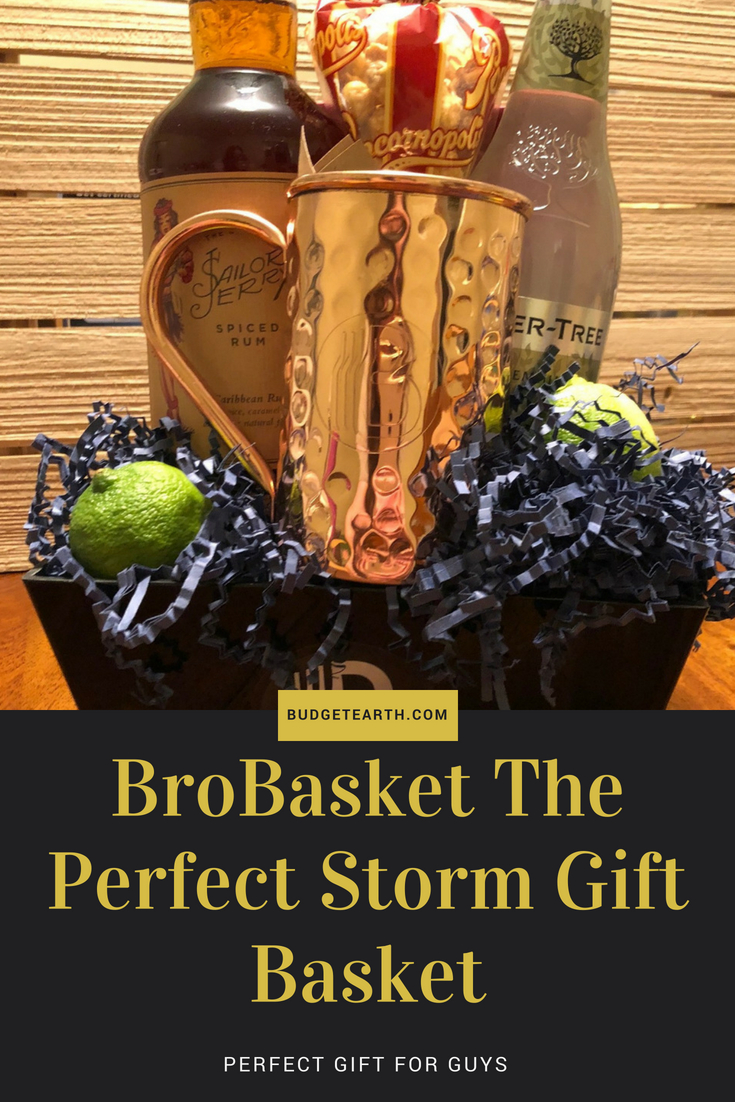 Do you sometimes find it hard to find that perfect gift for a guy in your life? I don't know about you, but I hate giving guys the typical 'guy gifts' or Father's Day gifts you find in stores. They aren't usually high quality and you know from the expression that the gift isn't going to be loved. When I am getting Father's Day gifts from the girls to give my husband, I try finding things that he will enjoy, or that will be fun for him. One of my favorite places when it comes to getting gifts for guys is BroBasket – a company that does gift baskets perfect for any special guy in your life. When they asked if my husband and I would like to review one of their baskets, I couldn't wait for the one my husband chose to arrive – 'The Perfect Storm' gift basket!
The BroBasket 'The Perfect Storm' Gift Basket: What Is It?
Do you know someone who absolutely loves rum? Help them feel like a pirate with The BroBasket 'The Perfect Storm' gift basket. This fun gift basket is designed to conjure up the feeling of being in the Caribbean, with a bottle of Sailor Jerry rum and Fever-tree ginger beer to allow anyone to make the best 'Perfect Storm' at home. For those who have never tried 'The Perfect Storm', this is an awesome cocktail with ginger beer and dark rum that is poured over ice and garnished with lime. With a copper mug and delicious Popcornopolis Gourmet Flavored Popcorn, it is easy for anyone to sit back, relax and enjoy.
The BroBasket 'The Perfect Storm' Gift Basket: In The Box
1 BroBasket 15 oz Copper Mug
1 BroBasket Reusable Tin
1 Popcornopolis Popcorn
1 Bottle of Fevertree Ginger Beer (375ml)
1 Bottle of Sailor Jerry's Rum (750ml)
2 Fresh Limes
1 Gift Card For Your Special Message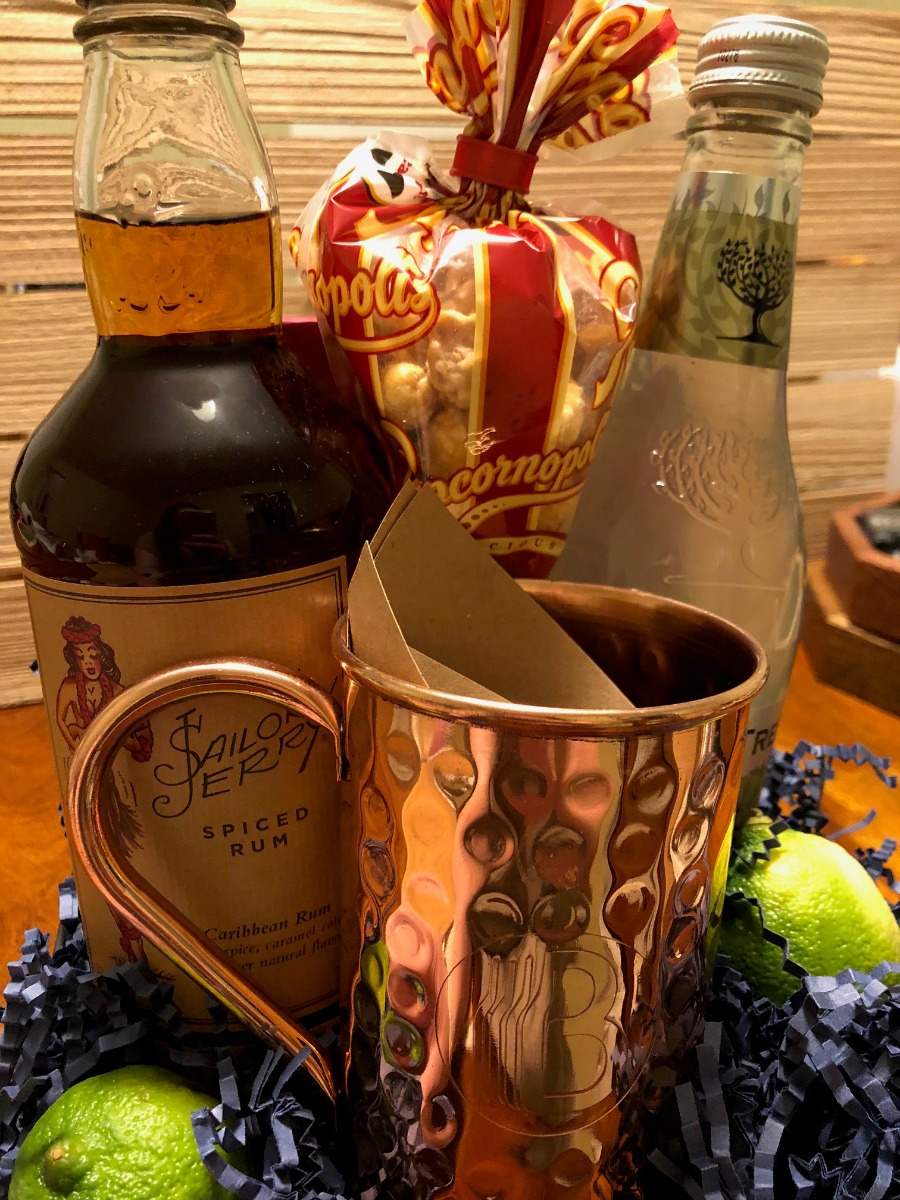 The BroBasket 'The Perfect Storm' Gift Basket: Our Thoughts
When this gift basket arrived, I must admit, I was curious since I had never had this type of cocktail. Since my husband and I both like rum, I couldn't wait to try it! One of the things I loved so much about this gift basket is it really gives you everything you need to get started, right down to the fresh limes. This is one thing that you do need to note, in case you DO buy the basket early (no one wants to give a gift with limes that went bad in the basket!). While I know that BroBasket always uses quality, well-known alcohol brands, I love that they always pay attention to detail and quality of everything in their gift baskets. The perfect topper for this basket is the copper mug, which looks really cool. With the quality ingredients, it gave my husband a truly fun experience during one of our movie nights,  giving him a fun cocktail to drink and yummy popcorn for us to share. If you are someone who loves to wow with gifts, The Perfect Storm is definitely one of those gift baskets!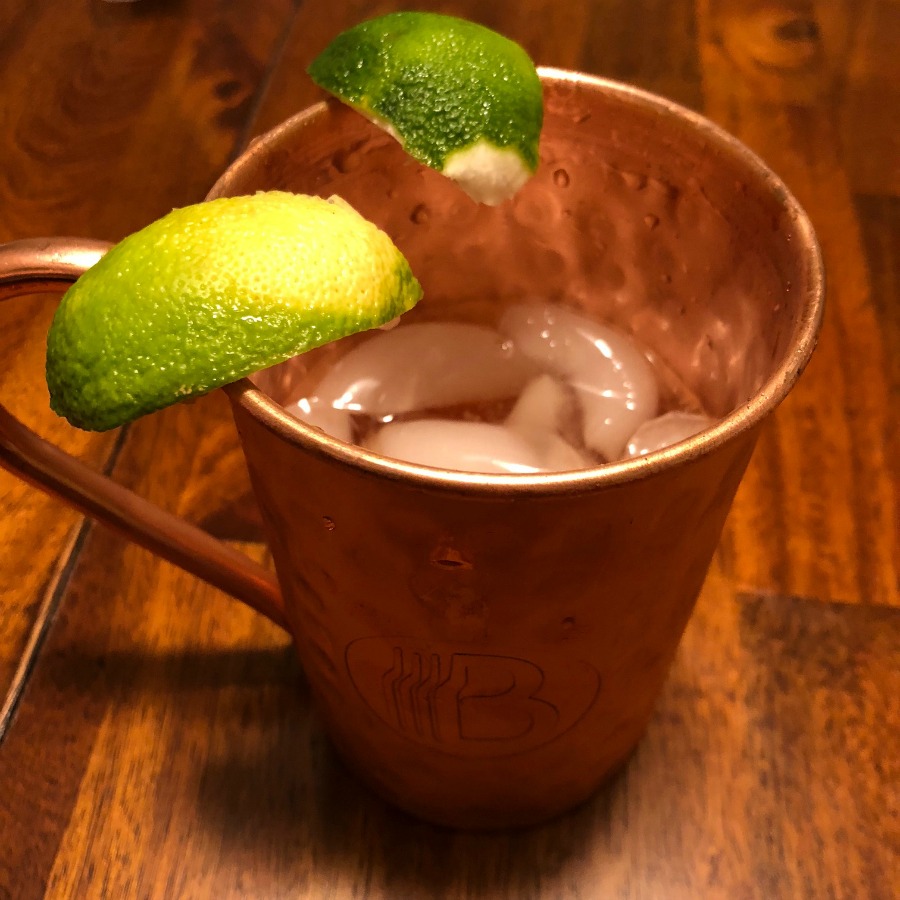 The BroBasket 'The Perfect Storm' Gift Basket: Where to Purchase?
Would you like to purchase this awesome gift basket for a guy in your life? Currently, you can buy The Perfect Storm Gift Basket on The BroBasket website for only $74.95. Honestly, if you are looking for that perfect gift for a boss, co-worker, dad, brother or special guy in your life, we are certain you will find the perfect gift for every guy at BroBasket!