Adapted from The Recipe Critic.

I know what you're thinking: these ingredients do not belong together. When I was growing up, I would have told you the same thing. I'm known in my household for being quite a picky eater, and at social gatherings like church picnics, outdoor barbecues, and Girl Scout gatherings I always turned my nose up at the creamy mayo-based salads (no potato or pasta salads for this girl). I think it's both a taste and a texture thing.
However, I discovered at some point that that creamy sensation combined with sweet, fresh fruits and crunchy nuts was quite palatable. Do you remember that Fruit & Walnut Salad McDonald's used to offer? I loved that dish, and I think it helped open my eyes a bit to how delicious unique salad pairings can be. Now, I'm not opposed to throwing things together that look like they don't belong (remember my Picadillo recipe?) because the end result is more than just a sum of its parts.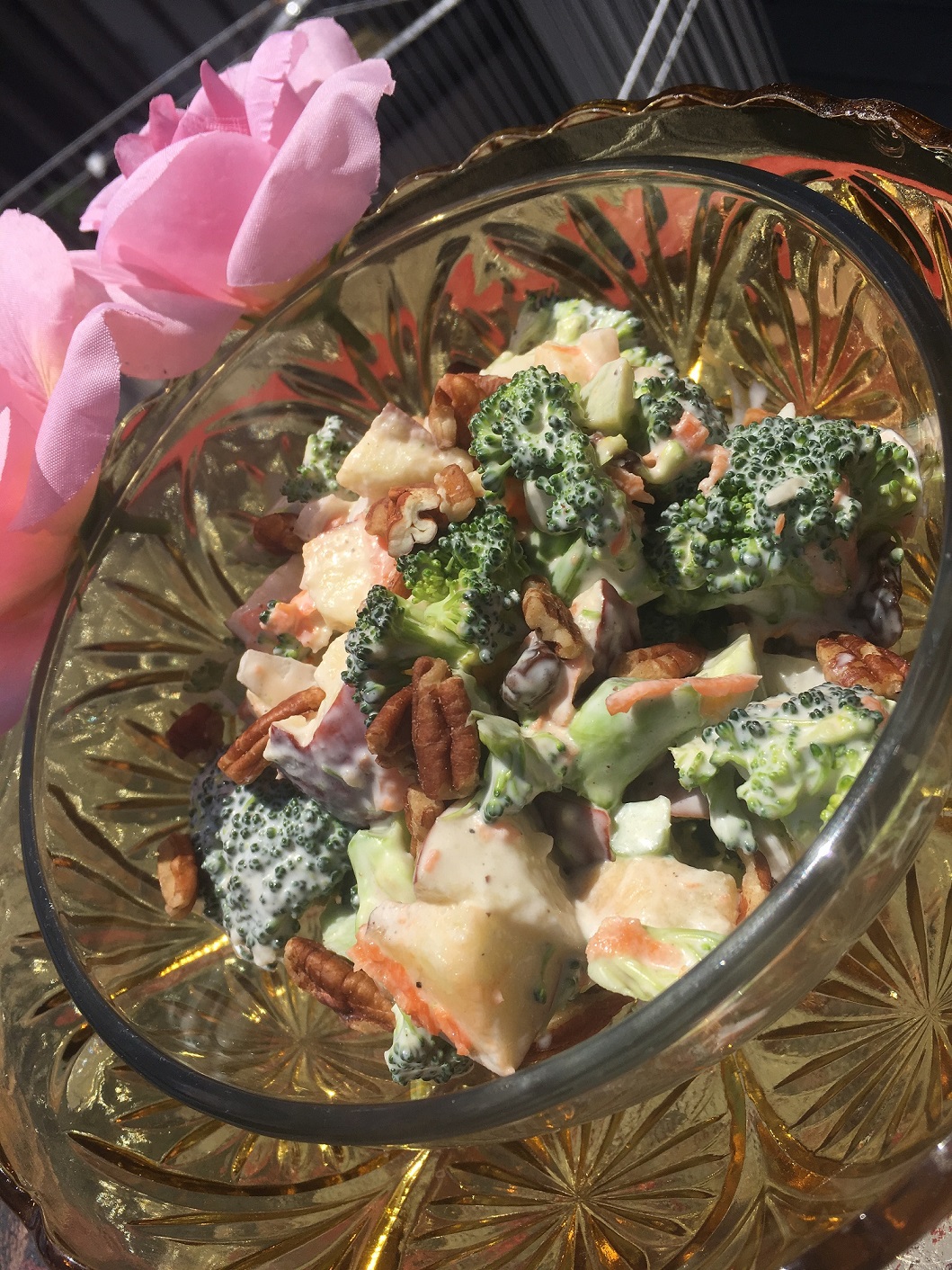 I love fresh fruit and vegetables year-round, but the warmer weather has had me craving more fresh flavors like this broccoli apple salad. Creamy, crunchy, sweet and a bit tangy, this broccoli apple salad delights with a myriad of flavors and textures. It's not summer without salad. But who says salad has to be boring?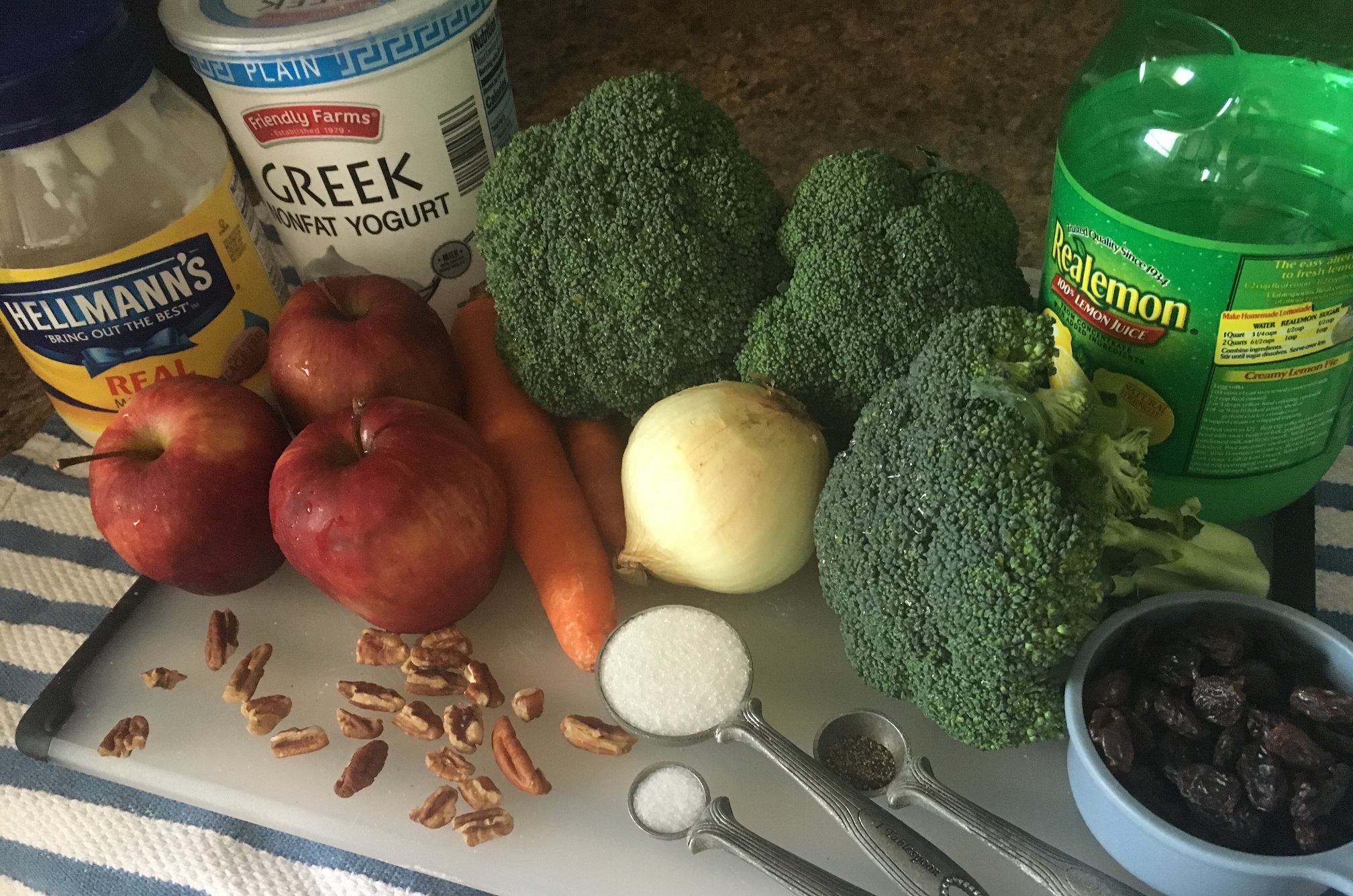 INGREDIENTS:
For the salad
4 c fresh broccoli florets
½ c shredded carrots
¼ c sweet onion, diced
2 large apples OR 3 small ones, finely chopped (Gala, Red Delicious, or Fuji all work well)
1/2 c raisins
1/3 c pecans, coarsely chopped
For the dressing
¼ c mayonnaise
¾ c plain Greek yogurt (I used nonfat)
2 T lemon juice
1 T sugar
¼ t salt
¼ t black pepper
DIRECTIONS:
In a large bowl, combine all of the ingredients for the salad except for the pecans.
In a medium bowl, whisk together the dressing ingredients.
Pour the dressing over the salad ingredients and mix to thoroughly coat.
Refrigerate at least one half hour to chill, then top with pecans when ready to serve.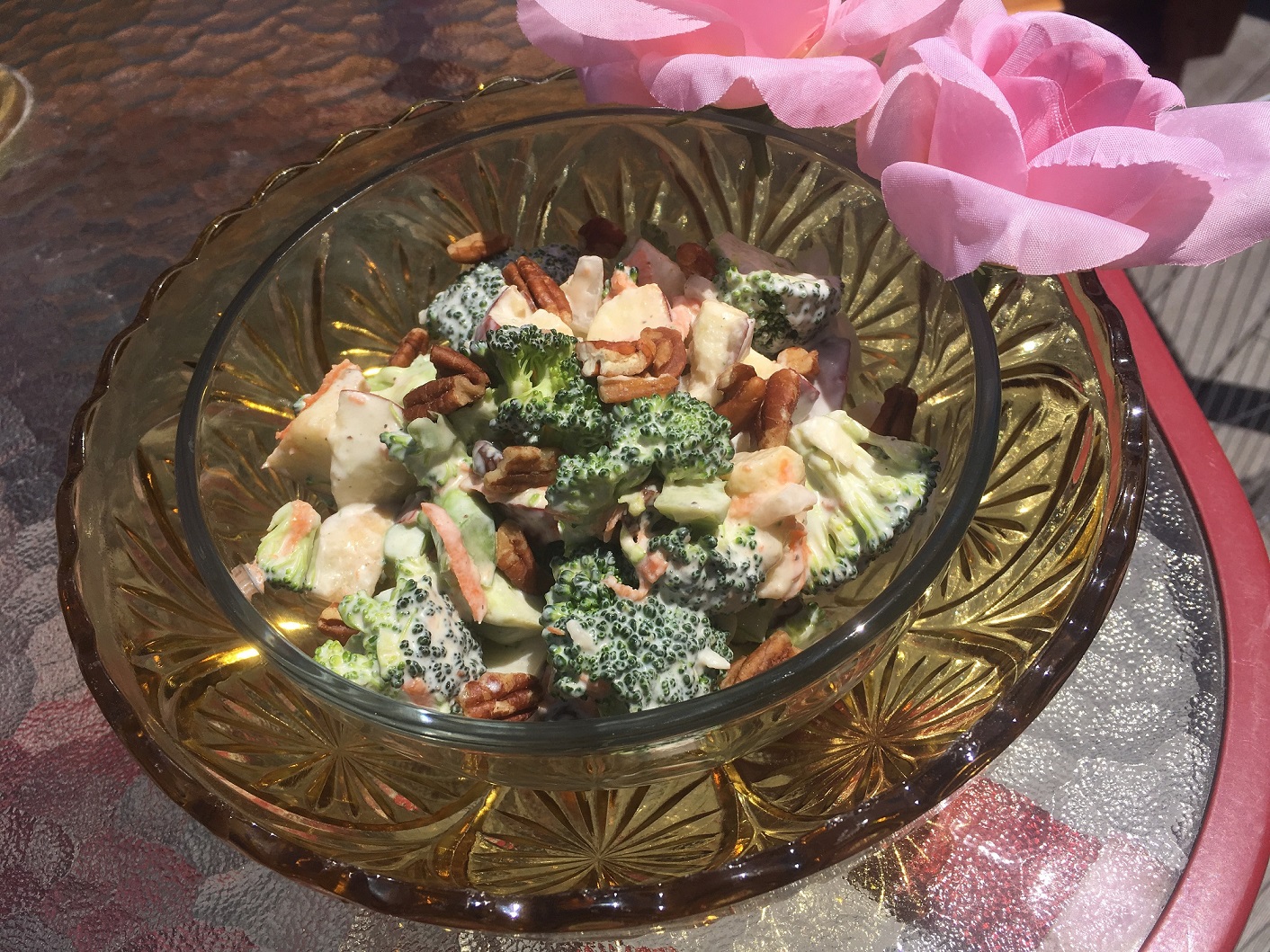 ---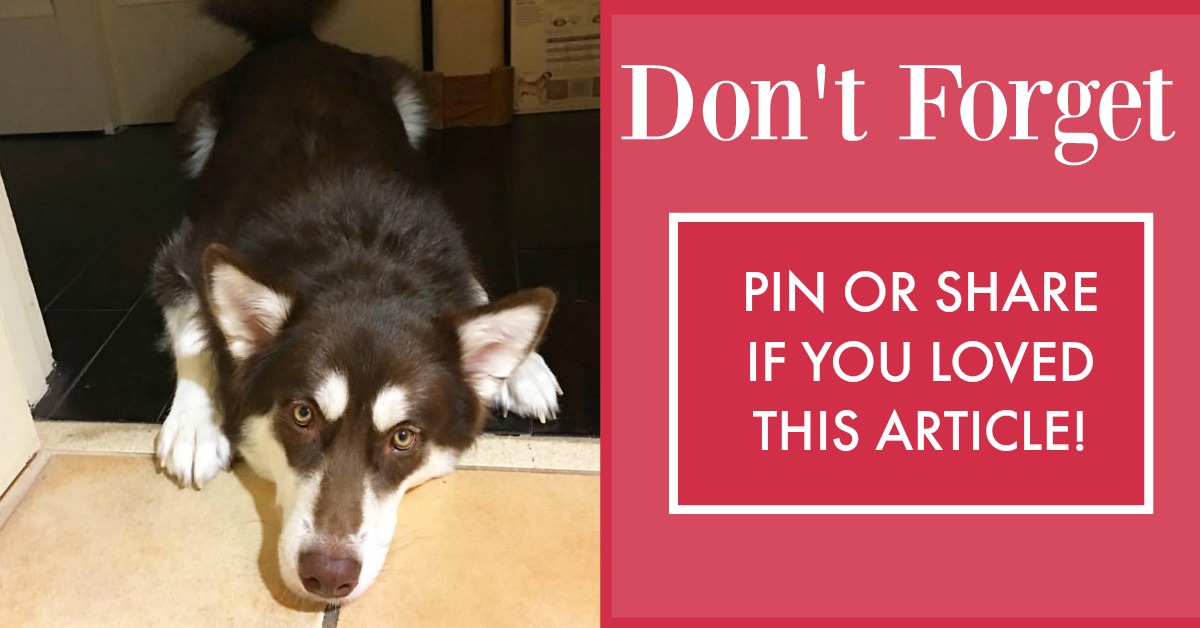 ---