Disclosure: I received these products for free to review. The opinions in my review are honest and my own.
Do you ever find yourself struggling when it come to redecorating? As part of our spring cleaning this year I have been trying to set up our guest room and redo our main master bedroom. While painting is fairly easy, finding linens, curtains, and other room decor is a completely different story. Not only do I have to find something I like, but whatever I find has to fit within our decorating budget. Many of the items I was finding online or at local retailers just were too pricy in my opinion, and not really my style. Just as I was about to give up, I found the perfect set within our price range at BrylaneHome – a trendy and affordable online retailer. To say the least, I couldn't wait for this set to arrive and see how it looked in our bedroom!
BrylaneHome : What is It?
Want to redecorate your home but worry you don't have the budget? If so, we would love to introduce you to BrylaneHome – the best place to find just about anything for your home. Since 1998, their home and kitchen division has helped homeowners and apartment dwellers find the styles they want at affordable prices. Throughout the industry, they are known as "America's White Sale Catalog" since they offer everything on their site at prices you would rarely see in stores every day. In their catalogue and online site, you can find exactly what you need for redecorating, including Cook's Tools, Bakeware, Cookware, Tabletop & Entertaining, Appliances, Storage & Organization, Home Improvements, and Kitchen Essentials. Once you have seen their collection of high quality items, you won't want to shop anywhere else!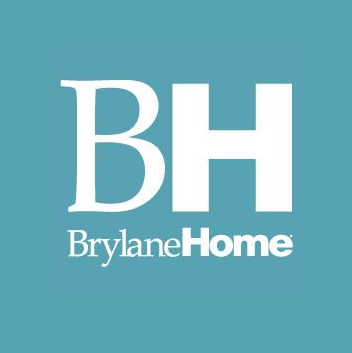 BrylaneHome: Studio Reversible Quilt
Looking for a soft, lightweight comforter that is perfect for the summer? If so, we think you will love the BrylaneHome Studio Reversible Quilt. This oversized, reversible quilt has a cute 4 inch square design and lightweight enough to make it perfect for those warmer nights where you don't want to be any warmer! Since they know everyone has their own unique style, BrylaneHome's offers this microfiber polyester quilt in six colors – colors that don't fade after multiple washing in your washing machine. Best of all, it is fairly inexpensive, costing only $29.99 – $89.99 depending on the size of your bed. One of the thing I love about this quilt is that it truly is oversized. On our king size bed it hangs comfortably over the mattress, ensuring that you won't be fighting with your significant other for covers at night.  I also like that the color is very vibrant, giving you a cheerful start to your morning. Based on our own experience with this comforter and its very low price, we are delighted to give the BrylaneHome Studio Reversible Quilt an A rating.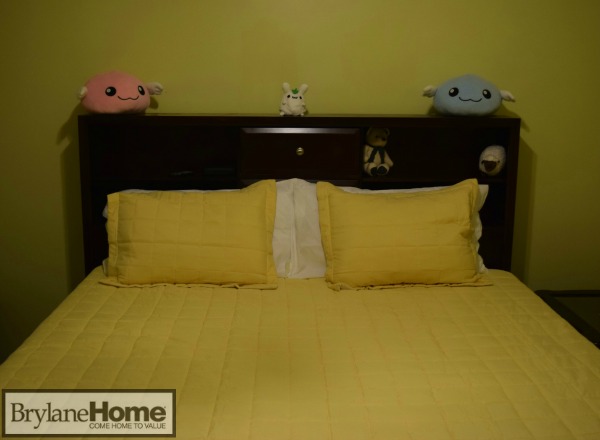 BrylaneHome: Studio Microfiber Sheets
I will be the first to admit, nothing makes you look forward to going to bed like nice, super soft sheets.  When I get a new comforter, I usually like to purchase sheets that compliment the decorating comforter or quilt. While my husband thinks I'm a little crazy, I love when things match. As well, I like my sheets to be high quality. When the BrylaneHome Studio Microfiber Sheets arrived with our quilt, I couldn't wait to get them out of the bag and see how they felt. Our 4 piece king sized set felt as soft as I expected and went on our mattress comfortably since it can fit up to a 14 inch deep mattress. While the sheets were gorgeous and soft, I was even more delighted when I found out they were inexpensive, making them affordable for just about anyone. Currently, you can buy these sheets in your choice of 14 colors for $19.99 – $89.99 (depending on the size of your bed). So far, I am very impressed with these high quality sheets and will likely be buying more for our guest room. Based on our own experience with these sheets, I am happy to give the BrylaneHome Studio Microfiber Sheet Set an A rating.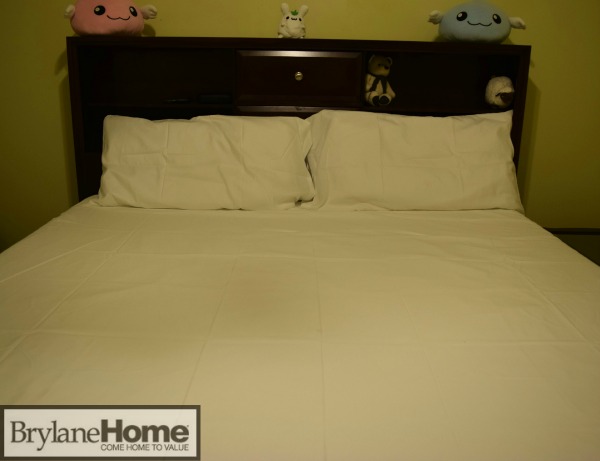 BrylaneHome: Where to Purchase
Would you like to purchase sheets or a new comforter for your own bed? You can purchase the BrylaneHome Studio Reversible Quilt and BrylaneHome Studio Microfiber Sheets on the BrylaneHome website. If you buy the reversible quilt, don't forget to also buy a sham set since they are sold separately. To see their latest products and sales, don't forget to also follow BrylaneHomes on Facebook and Twitter!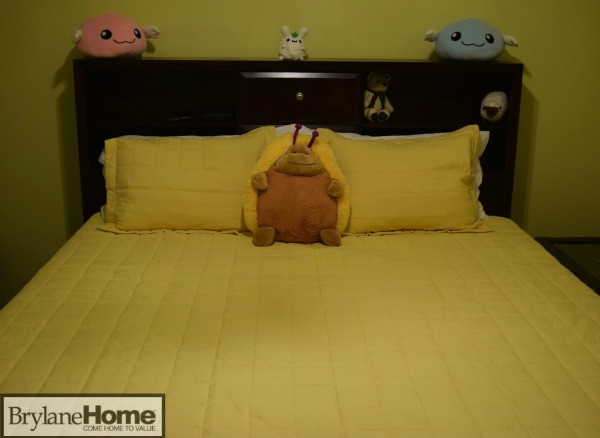 Disclosure: Budget Earth did not receive compensation but did receive products for review purposes. All opinions on this product are my own and may differ from our readers' opinions.
Would you like to have your products featured in a giveaway event? Want to increase your social media exposure? Contact susan.l.bewley@gmail.com to see how I can help YOUR company today!