Outward Hounds Hide-A-Squirrel Puzzle Toys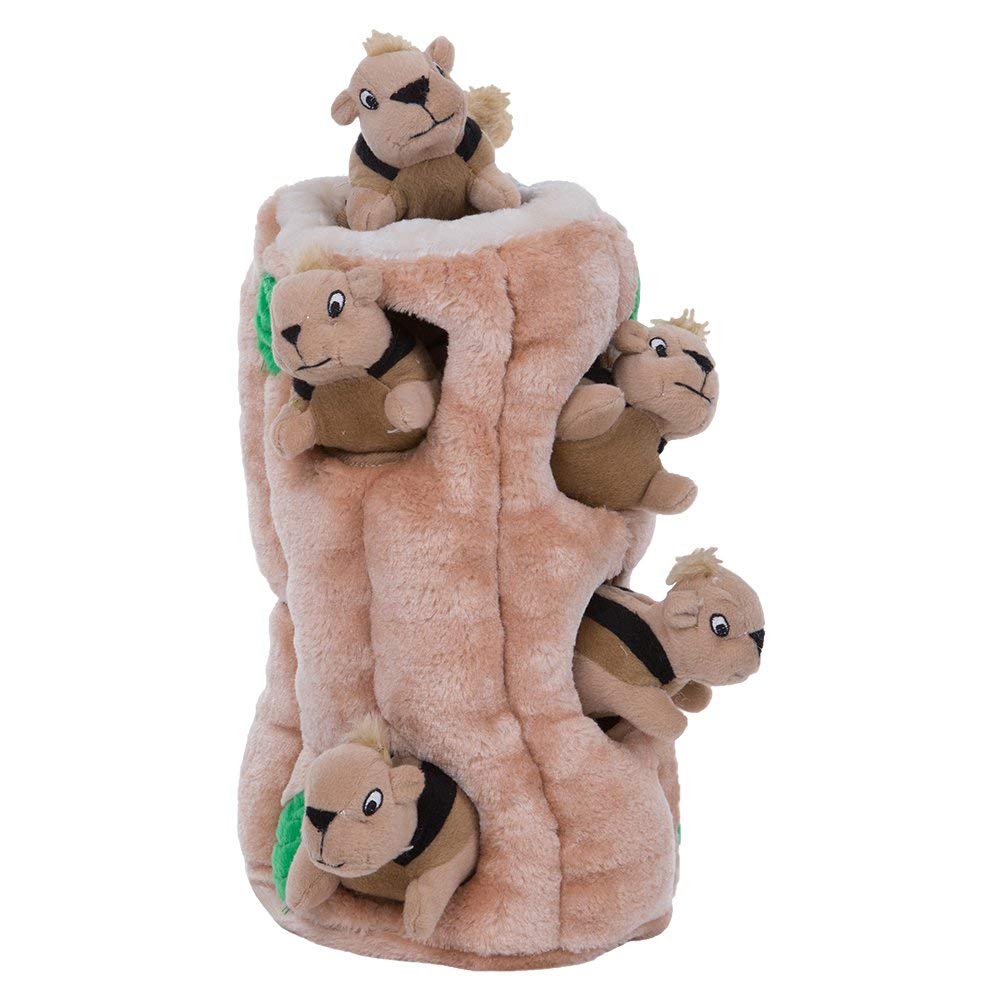 If I had to pick the most popular toy in our entire household, it would likely be Ivi's 'puppies' or stuffed squirrels. Ever since she was a small puppy, she has loved her Outward Hound Hide A Squirrel Puzzle Toy. This plush log is filled with a variety of squirrels, making it a two in one puzzle toy. Dogs love getting the squirrels out of the log and squeaking them, keeping them busy for hours (at least). When a squirrel eventually stops squeaking, you can also buy refill squirrels, allowing you to keep this puzzle toys going for years if you have a careful pup. We have had this toy last anywhere from two months to years depending on the age of our malamutes. Even Molly, the little Yorkshire terrier loves this same set(it comes in four sizes – small, medium, large, and x-large). Best of all, it is very inexpensive, making it one of the cheapest, longest lasting puzzle toys that gets your dogs attention over and over.  You can learn more about this toy and its different animal variations here.
Bissell Barkbath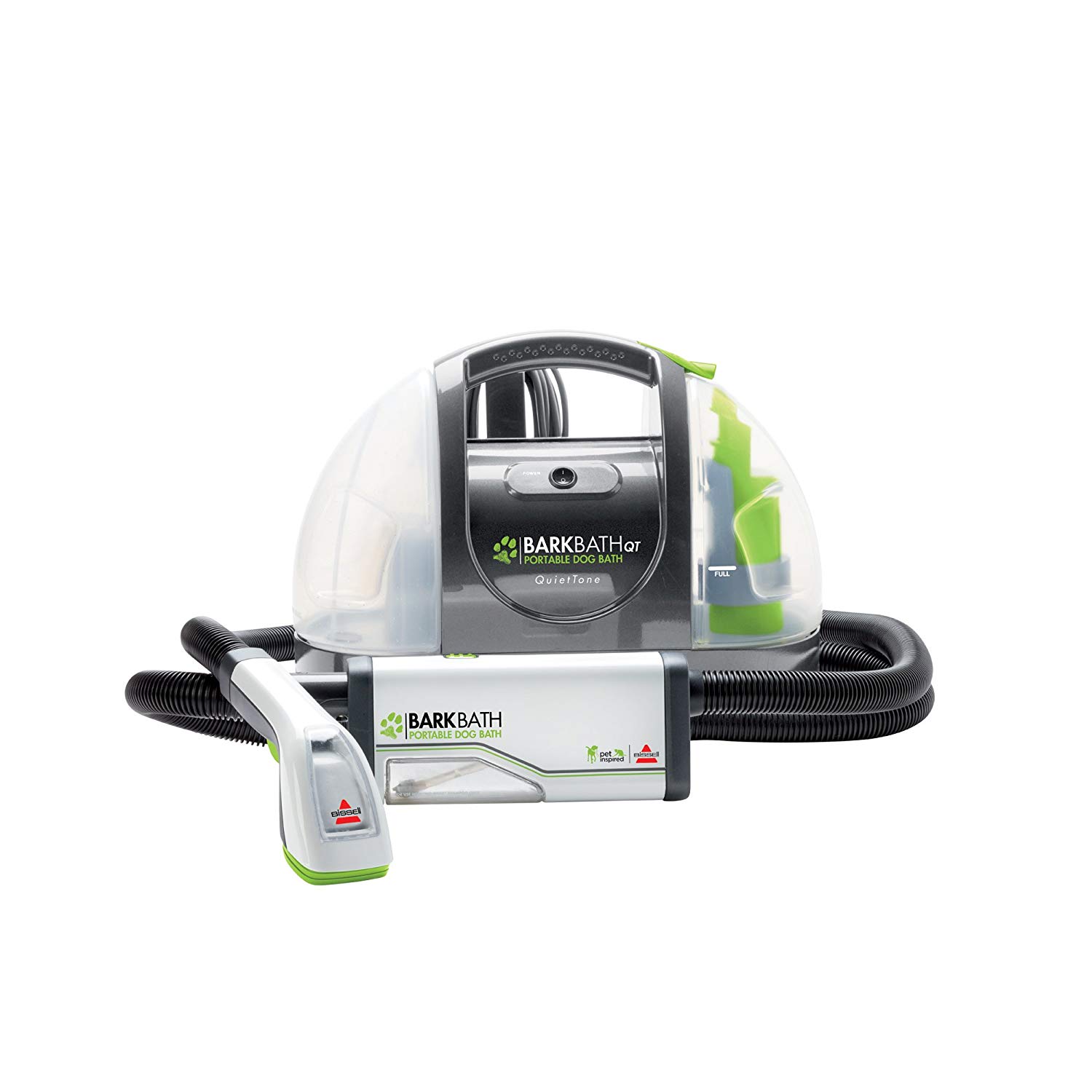 Does your dog hate bath time? Make it simpler and easier for everyone involved with the Bissell Barkbath. This portable bathing system uses specially designed nozzles to get beneath the fur and down to the skin to allow water and shampoo to wash the skin clean. As it cleans, the machine's soft suction pulls dirt and water away into a separate water tank, leaving your dog fresh, clean, and closer to dry than any other bath! Best of all, it works with both short and long fur, allowing you to use this system, along with its no-rinse shampoo formula to leave your pup fresh and clean! As well, it is more eco-friendly and cost effective, since it uses only 40 oz of water to clean a 90lb dog (saving up to 19 gallons of water on that same dog in a normal tub/shower bath). Personally, we love the Barkbath for those times with our dogs that it isn't really easy to get them quickly the upstairs tub for baths, after a muddy day in the yard or after a hike. It also brings bath time for our Alaskan Malamutes (70 – 75 lb dogs)  from 30 minutes to about 5 – 10 minutes, depending on the mess.  Best of all, it is fairly inexpensive, allowing you to bath your dog more often without the stress!  You can learn more about the Barkbath in our review  or learn more about it here.
Barkbox Subscription Box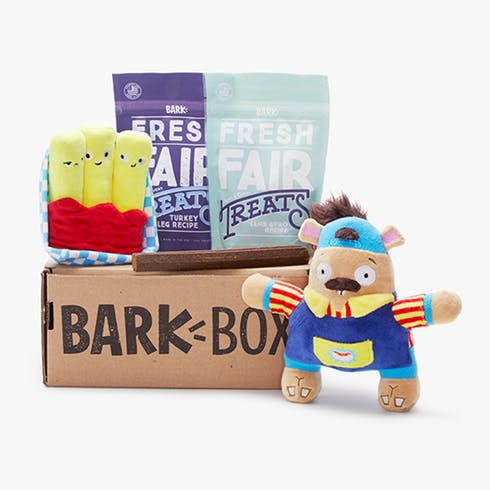 When it comes to subscription boxes for dogs, Barkbox is king for dogs of all shapes and sizes. This box was designed and tested by dogs, for dogs, and contains 3 to 5 treats/treat packs each month.  We have been subscribed continuously to Barkbox since 2014, and couldn't imagine going with any other box with the joy it brings our two Alaskan Malamutes. Typically we get two specially designed toys, two bags of treats, and a chew type treat. While our dogs have been known to destroy some toys, we have Barkbox toys that have…no joke…lasted for over three years with constant play. They even work to customly accommodate your dogs needs, such as switching out the toys for puppies (which we have done), putting in toys for heavy chewers in their power chewer plan, and work around allergies (which they have Ivi on their allergy box). They even go above and beyond to make sure your pup is happy, replacing toys that were destroyed too soon or just aren't good fits for your pup. We have had to do this with our extra box for my late mother's Yorkshire terrier – Molly (who was taken in by my mother in law). Since some of the toys are too big or an issue for her, Barkbox has been happy to switch out toys to make sure she has the best experience possible. Most importantly though, I haven't met a dog who doesn't jump for joy the moment they see the Barkbox enter a house, it brings such joy. If you want to make your pup joyful for the rest of the year, we highly recommend subscribing to Barkbox!
The French Dog Collar & Leashes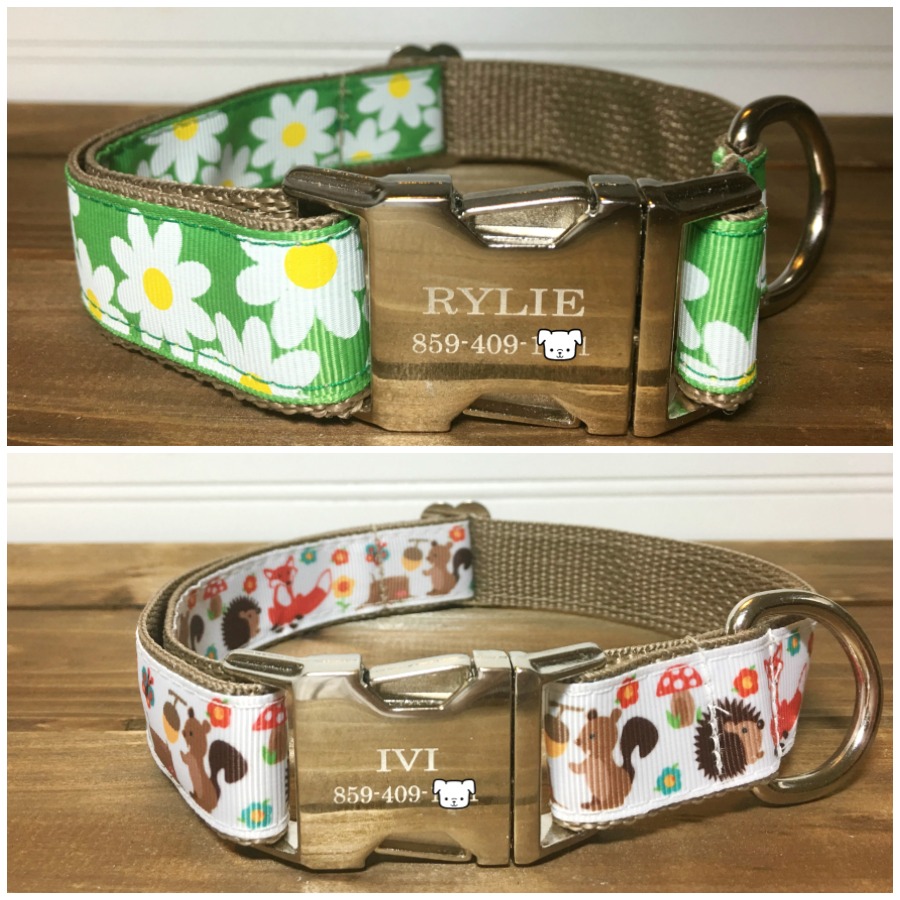 While Barkbox is my favorite when it comes to buying toys for our girls, I would have to say The French Dog is our go to place when it comes to buying collars and leashes for any of our girls. This small, woman-owned business offers custom made leashes for your dogs, allowing you to customize and get them properly sized for your own dog. While we get collars and leashes for our girls, they also make custom harnesses and bowties. For me, this is a big deal since you almost NEVER find cute, custom collars and leashes for big dogs in fun patterns. Along with being well made, they can also be engraved and personalized for your own needs, allowing your collar to also be identification during an emergency (you can see Ivi and Rylie's collar here as an example). They are also running some pretty amazing sales for the holidays, so make sure to check out their site here to see their full line of leashes, collars, and harnesses.
Wag Dog Food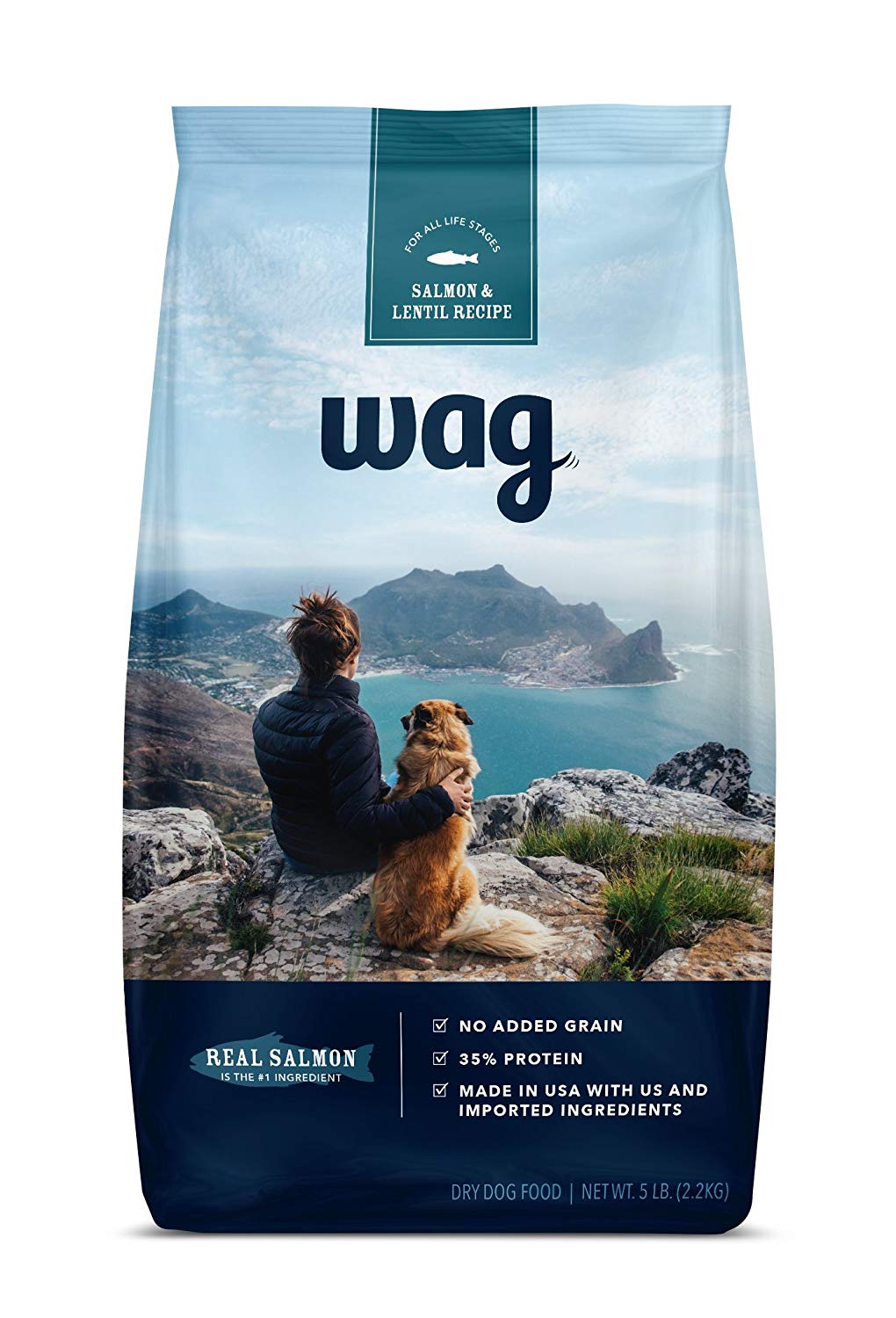 Surprised to see dog food on this list? Many people don't know about Amazon's new line of dogs food but it is honestly a pet owner's best friend. Amazon may not be known for its dog food (yet) but they went out of their way to create a natural, competitive dog food that is cheaper and better than many of the natural brands out there, and good, healthy food means a longer, healthier life for our pups – the best gift any of us could give, or get. We were strictly a Natural Balance household until we decided to take a chance and try Wag when they were having a too-good-to-be-true sale. This food is made in California at a family owned facility with trusted, high quality sourced from around the world ingredients and has no added grain, corn, wheat, artificial colors, flavor, or chemical preservatives. If you look at the ingredients and the proteins, it is comparable to most of the natural brands on the market at a fraction of the cost (we get a 30 lb bag for under $45 and they regularly run deals to make it cheaper). For those adding a new pup to the family or looking for a healthy, cost-friendly alternative, we highly recommend getting a 5 lb trial bag of Wag as a stocking stuffer for your pup!
JW RoboBone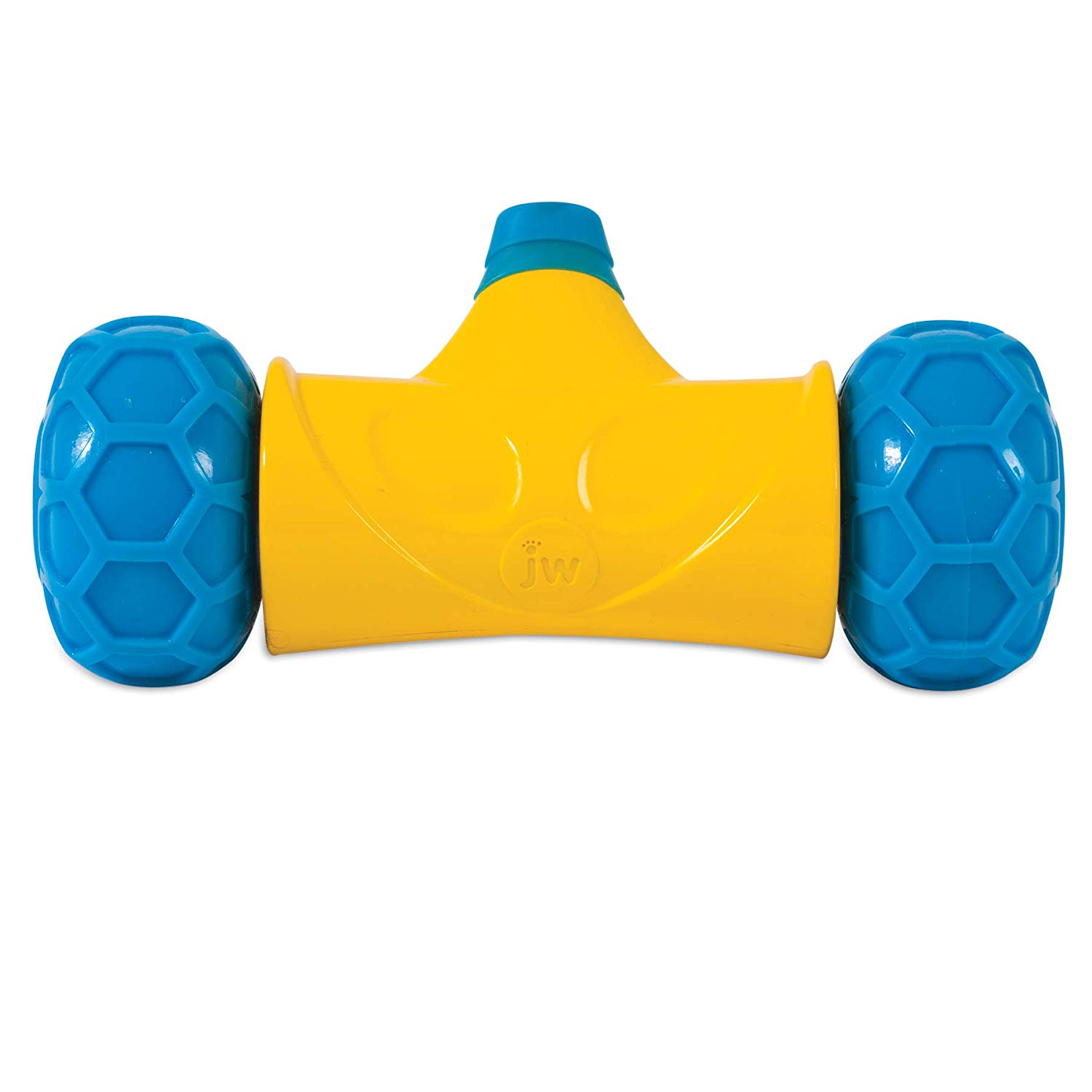 When it comes to new toys we have tried this year, I have to say the JW RoboBone Electric Treat Dispenser has to be one of my favorite. This battery operated toy works by stuffing the wheel of the toys with your dogs favorite treats (or kibble), turning it on, and watching it randomly distribute treats as it moves about. While the toy seems relatively simple, it drives dogs absolutely wild for about three minutes as they chase the toy. After this time, it goes to sleep unless your dog wakes it up by nudging it, when it will go again for another two minutes. This is a fun chase and pursue toy that we saw keep Rylie busy for a good 15 minutes play session before she was ready to move on to something else. We have played with it multiple times over the past few months and it seems to bring the same delight to both girls (but it is probably one of Rylie's favorite). Since it is a fairly inexpensive toy, it is great to give to a pup you want to keep busy on Christmas morning or surprise them with a cute stocking stuffer! You can check out our video of the toy here. or learn more about it.
Jiminy's Cricket Dog Treats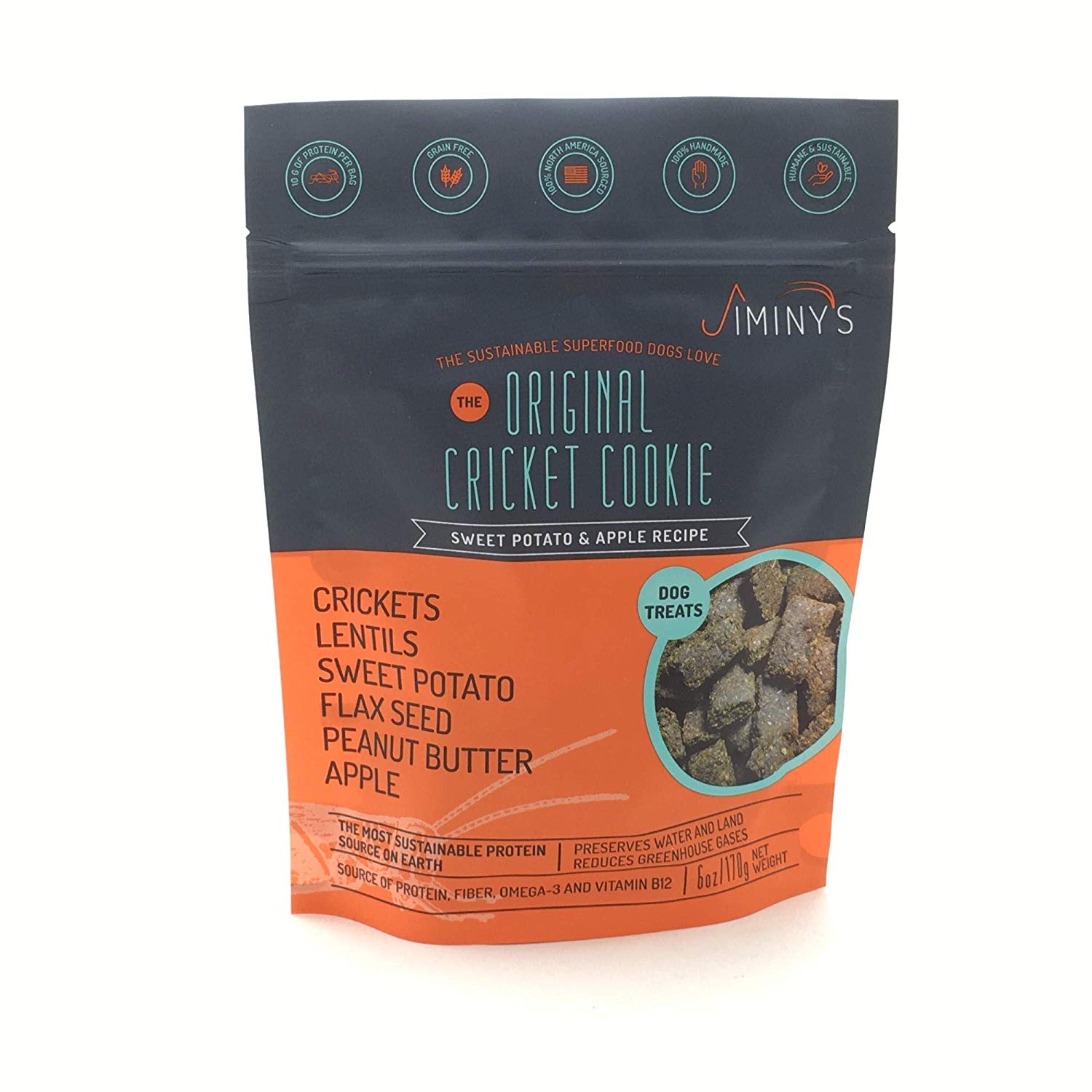 Looking for a fun treat for your pups that is also good for the planet? If so, we think you will love Jiminy's Cricket Dog Treats. Made from crickets as the main protein source, each bag is filled with 10 grams of protein and designed to nourish pets and promote long term stewardship of the Earth. To make sure to sustain our environment, studies say we must lower our animal protein usage, making crickets a great source of protein for dogs. As well, these treats will never contain corn, wheat, antibiotics, artificial colors, or preservatives. With their good fat, high protein, and nutty flavor, they also drive dogs completely wild! You can learn more about Jiminy's Cricket Dog Treats here!