Disclosure: I received product & monetary compensation for this post. The opinions in this post, however, are honest and my own.
Do you use hands-free items when you talk on your cellphone in the car? Don't worry, I'm guilty of being bad sometimes too. It's tempting to just pick up the phone, talk, and think that you can handle just about anything while you hold your phone up to your ear. I mean, it's no different than eating a burger in the car right? Well, various studies have shown that talking on the cellphone, or playing with your phone while driving leads to more accidents and in some cases, death. This is why more states are starting to move to hands-free cellphone laws. If you aren't taking through a speaker or Bluetooth headset, you shouldn't be on the phone at all. No call or text is worth your life.
Luckily, more companies have been creating inexpensive, hands-free ways to make talking on our cellphone or smartphones even easier. As someone who goes on long road trips where she answers her phone, and listens to MP3s from her iPhone, I depend on this technology to keep both my husband and myself safe. I will even tell you a little secret – all of the items I use in my car are under $80 and work better than the high price priced item you find in most tech stores!
1. MPOW Grip Pro Mount ($13.99)
What's the most dangerous thing you likely do on your phone daily? For most of us, it is playing with our phone to change music or accept a call. Looking down at our phones, even for a few seconds, can be deadly since we are taking our eyes off the road. With the Grip Pro, your phone is at eye level and mounted via suction cup to your windshield or dash, making it as easy as ever to switch music or screen calls. Best of all, the mount fits just about any phone snugly using its adjustable arm mechanisms. Your phone isn't going anywhere once you get it set up. As you can see from the picture ,it is also easy to use the ports on the phone itself. We found that it worked just fine with my husband's tape deck adapter for listening to MP3s on either of our iPhones. To learn more, check out the MPOW Grip Pro Mount on Amazon.com.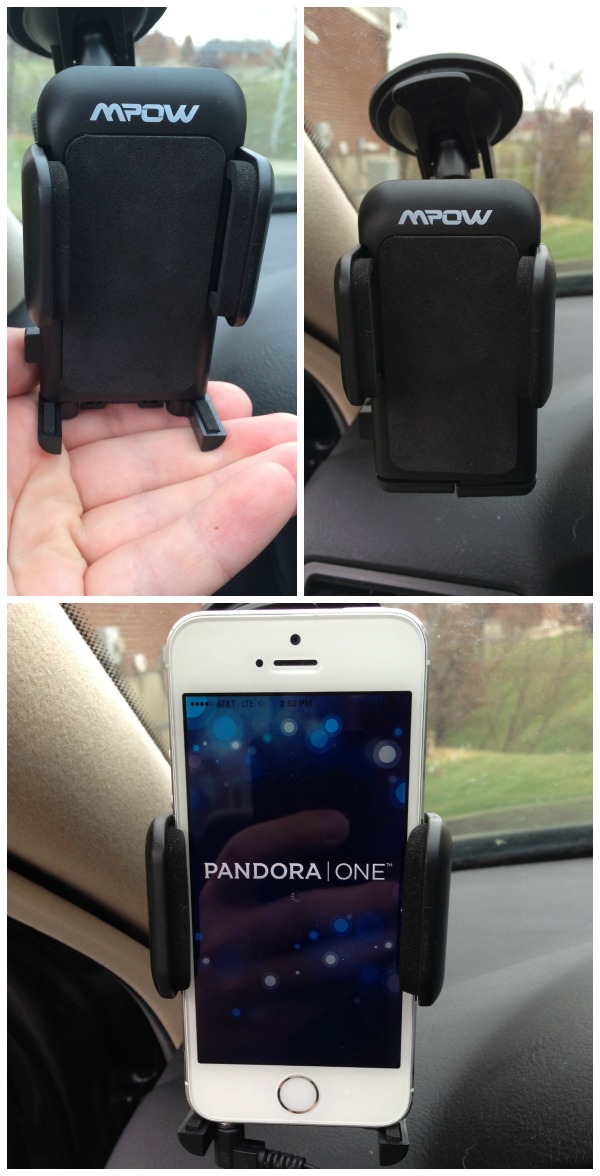 2. MPOW Streambot Y Wireless FM Transmitter ($36.99 on Amazon)
If you are like me, you don't have a newer car with built-in Bluetooth capability, or any way to easily connect your smartphone to your car. I mean, come on, when my car came out it was a big deal that it had a built in CD player that could read CDs that burned on a computer! In today's modern world, we want to be able to not only listen to MP3s on our phone or iPod, but also listen to music via streaming (yes, I'm a Pandora addict). With the Streambot Y Wireless FM Transmitter, I am able to connect to my phone via Bluetooth and listen to music through any unused radio station. I have used many other units in the past but this one is able to stay on stations longer, doesn't lose signal when you drive by other cars using similar technology, and makes music sound as clear as ever. To learn more, check out the MPOW Streambot Y Wireless FM Transmitter on Amazon.com.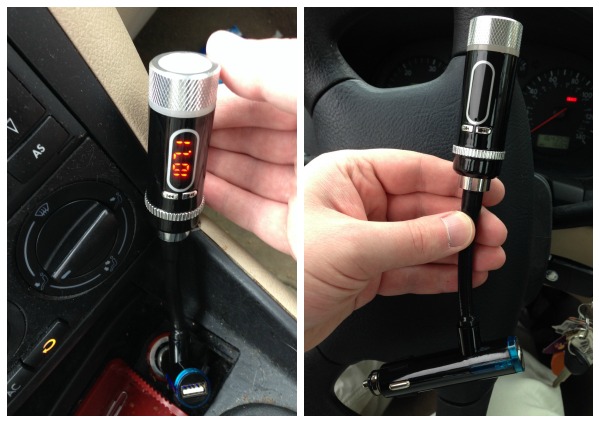 3. MPOW FreeGo Wireless Bluetooth 4.0 Headset ($27.99 on Amazon)
For the past ten years, I have been using various Bluetooth headsets, made by several manufacturers, including Jawbone, Motorola, and Jabra. All of them were high priced, didn't hold a charge over time, and most voices weren't clear through the headset when I was driving on the highway. I really didn't have a headset I loved until the MPOW FreeGo Wireless Bluetooth 4.0 Headset. At only a fraction of the cost of my other headsets, it kept a charge, was comfortable to wear for long periods of time, and made calls clearer for both parties during a call. Pairing is also super easy with your Bluetooth devices. To learn more, check out the MPOW FreeGo Wireless Bluetooth 4.0 Headset on Amazon.com!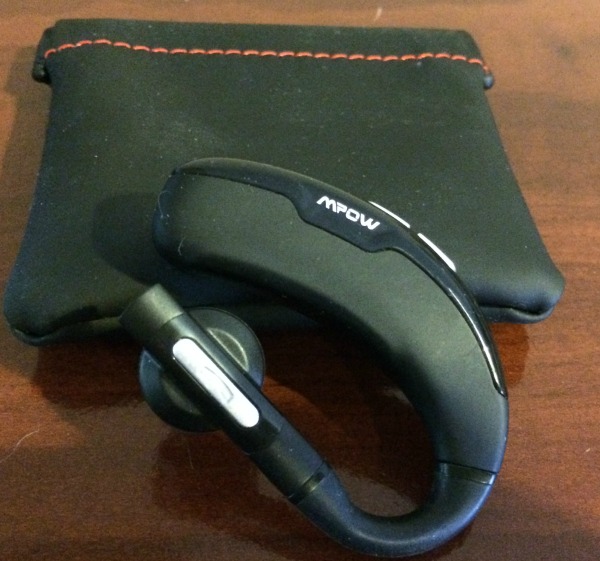 Personally, I have no clue how we survived our long, 10 – 13 hour drives from Kentucky to New Jersey in back before I had these three MPOW products. Who knew that being hands-free could be so easy and convenient?
Disclosure: Budget Earth received monetary compensation and products for this post. All opinions on this product are my own, based on actual use of the product, and may differ from our readers' opinions.
Would you like to have your products featured in a giveaway event? Want to increase your social media exposure? Contact susan.l.bewley@gmail.com to see how I can help YOUR company today!