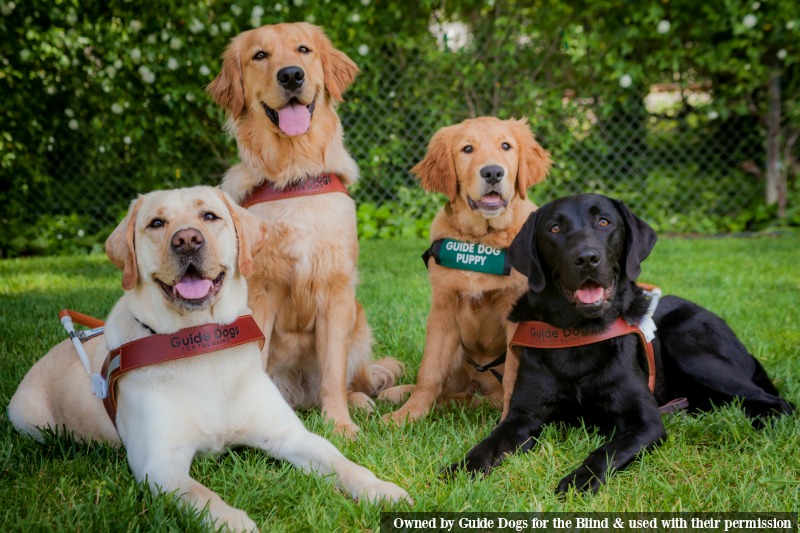 Did you know that September is National Guide Dog Month? As someone who has spent time working with teenagers and adults with special needs, I know firsthand how much dogs can change the lives of those with disabilities. One of the few communities I hadn't worked with, however, is the visually impaired. For them, guide dogs are everything, since they are not just their eyes, but a faithful companion that keeps them safe and lets them know constantly they are loved. That being said, many people don't know how to react to the visually impaired and their helpers, making the situation awkward for everyone involved. Would it be great if you could understand them and their guide dogs a bit better?
As part of National Guide Dog Month, we are excited to be partnering with Natural Balance and Guide Dogs for the Blind (a non-profit charitable organization that raises and trains exceptional guide dogs to serve the blind and visually impaired) to recognize the 'Top Human-Canine Teams Who Make Us Believe'.  These nine teams are an outstanding example of the amazing partnership possible between humans and their amazing guide dogs.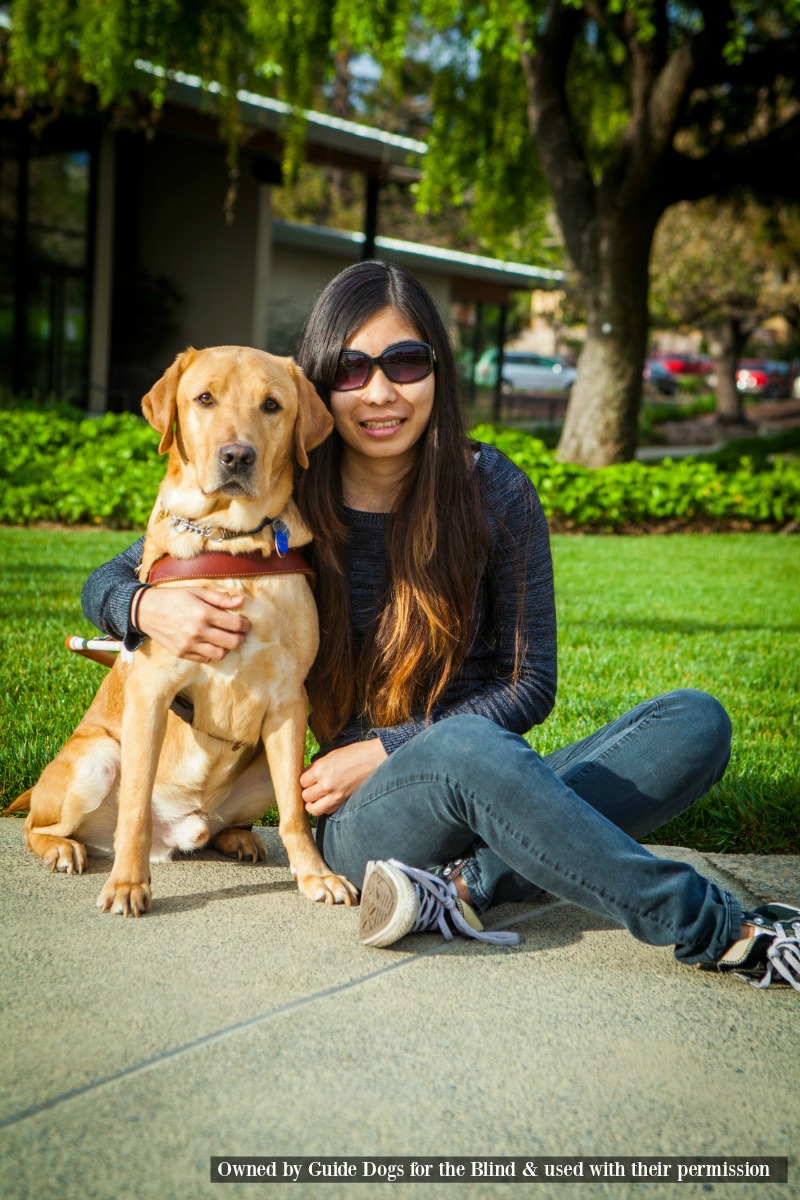 We were inspired the most by Michelle Yoo and her guide dog Oscar. Born with glaucoma, she had spent most of her young life unable to navigate the world, constantly having bumps and bruises. While working on her undergraduate degree in psychology, she made a split second decision to apply for Guide Dogs for the Blind, who matched her with her beautiful golden guide dog companion Oscar. The two immediately fell in step with one another and within two months became lifelong partners. For the first itme, she could walk with confidence on campus and do things she could never imagine with ease.
Today, the two tackle intense psychology and jiu jitsu classes together. Of course, they also leave the room for playtime, making sure that both Oscar is just as happy as Michelle. Now, Michelle and Oscar are primed to tackle deadlines and take the mental health field by storm with their partnership. If there is one thing that won't keep her down, it is blindness!
Part of what inspired us so much about this story is how it resonates with us – Ivi regularly helps children with special needs.  Throughout the year, she visits a children's psychiatric hospital, where she is a calm and comforting presence. As well, Ivi is excited to be working with her parents and her little sister Rylie to make people everywhere smile with their antics. If there is anything Ivi loves to do, it is help people smile – whether children facing a difficult time, or simply helping her mom with her own anxiety.
To read other amazing stories like Michelle and Oscar's, make sure to head over the Natural Balance website. Along with reading the eight amazing stories of these human-canine teams, you can also donate to Guide Dogs to the Blind.
Do you know any amazing canine and human pairs, especially those with special needs? Make sure to tell us about them in the comment section below!

Disclosure: Budget Earth did not receive monetary compensation but did receive products in exchange for this post review. All opinions on this product are my own and may differ from our readers' opinions.
Would you like to have your products featured in a giveaway event? Want to increase your social media exposure? Contact susan.l.bewley@gmail.com to see how I can help YOUR company today!