Disclosure: I received these products for free to review. The opinions in my review are honest and my own.
Even though I love to cook, I always make leftovers to make sure my husband and I have food during those days I don't feel like cooking. The problem I have found with leftovers, however, is that sometimes food doesn't fit neatly in containers. Other times, I hate the idea of dirtying a container when I could just put the entire pot or bowl in the fridge. Since some of these don't have lids, this usually means I have to get out the dreaded plastic wrap or aluminum foil. I absolutely hate both of these products since they are just so wasteful, and don't always stay sealed! The problem is that most lids fit the container they came with and that is about it. At least, this was the case until I was introduce to a new, interesting product – Charles Viancin lids!
Charles Viancin Products: What is It
Tired of using ugly, expensive kitchen wrap and aluminum foil? If so, we are delighted to introduce you to a more eco-friendly option – Charles Viancin Silicone. Each of their lids is designed to be food and help you cover rimmed bowls and pots without using expensive, non-reusable wraps. Best of all, each of their designs are inspired by nature, looking like sunflowers, lily pads, hibiscus flowers, cherry blossoms, and more! With six sizes ranging from 4 inches – 13 inches you can easily find something to cover all of your favorite food and dishes.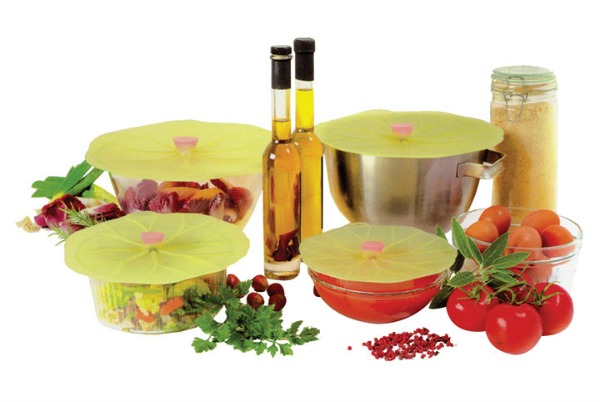 Charles Viancin Products: Overall
As someone who hates non-reusable food wraps, I have to say that I adore Charles Viancin's line of silicone products. Not only are all these lids beautiful, but practical. These are the type of lids you will even be happy to show off when you have guests. Personally, I love opening up the fridge and seeing a mini 'flower garden' inside made from our leftovers. It just really makes eating leftovers so much fun! Best of all, these silicone lids are BPA free and can be used on just about any smooth rimmed surface. As you can see from the lids I was sent for review (the sunflower and cherry blossom design), these lids really make any dish look beautiful. Even though it is not a lid, I also love their wine stoppers – they are so much easier to get out than a traditional cork and look so cute! Based on my own experience, I am happy to give Charles Viancin line of products an A rating!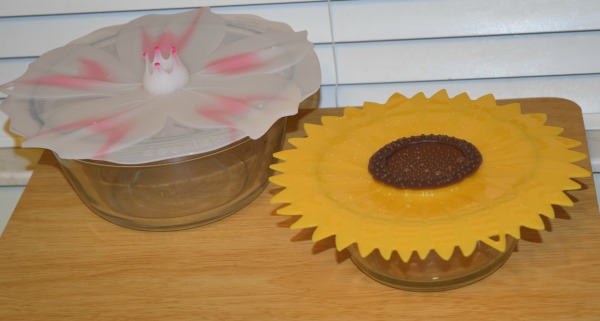 Charles Viancin Products: Where to Purchase
Would you like to purchase these adorable lids for yourself or someone in your family? You can purchase the full line of Charles Viancin at a retailer near you! To see where they are sold in your area make sure to check out their store locator here. If you don't have a retailer near you, don't worry, since they are also sold on Amazon.com, allowing you to get the perfect set for your own style!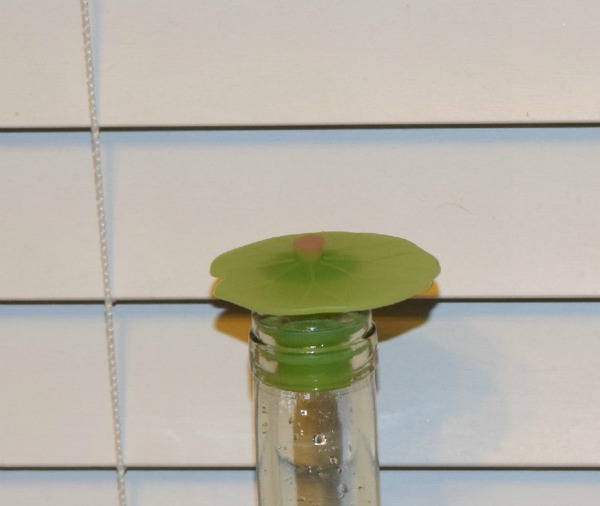 Charles Viancin Products: Giveaway
Would you love to try these awesome lids for yourself? We are excited to be working with Charles Viancin on this awesome giveaway! 1 lucky reader will win a Charles Viancin prize pack, including a 9 inch lid, 8 inch lid, and wine stopper. Designs may vary. To learn more, make sure to read the rules below and then enter through the Rafflecopter.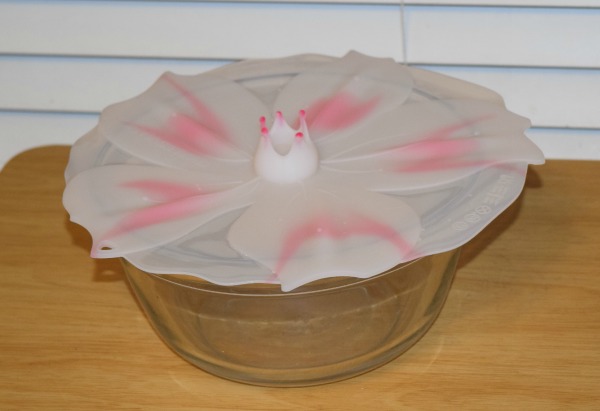 Charles Viancin Green Kitchen Sweepstakes Sweepstakes
One lucky reader will win a Charles Viancin prize pack.
Open to Continental US Only.
Winners will be chosen at random through Rafflecopter via Random.org.
Sweepstakes ends June 17 at 11:59pm ET.
Winner will be notified via email.
Winner will have 48 hours to respond before a new winner is chosen.
Budget Earth is not responsible for prize fulfillment.
Must be 18 years or older to enter Rafflecopter.
Only one entrant per household.
Void where prohibited.
Entering the Rafflecopter means you agree to terms above.
Good Luck!
Disclosure: Budget Earth did not receive compensation but did receive products for review purposes. Budget Earth may, however, receive compensation through purchases from affiliate links in this post. All opinions on this product are my own and may differ from our readers' opinions.
Would you like to have your products featured in a giveaway event? Want to increase your social media exposure? Contact susan.l.bewley@gmail.com to see how I can help YOUR company today!