Disclosure: I received these products for free to review. The opinions in my review are honest and my own.
For me, spring cleaning is something amazing and also terrifying. Yes, I love having a clean house, but sometimes some of the messes you find are quite terrifying. For me, the worst is the appearance of mold in the bathrooms or getting rid of nasty stains on our stove. I also dreaded doing these chores since I knew they were going to take me hours of hard scrubbing. As I was prepping myself for the weekend of scrubbing, i was approached by Jelmar, asking if I would like to try a variety of CLR products. Having seen my family use traditional CLR growing up, I was curious about these products and couldn't wait for them to arrive!
CLR Products: Metal Clear
Out of all the Jelmar products we had the opportunity to try, the Metal Clear is my absolute favorite. This cleaner allow you to clean chrome, porcelain, stainless steel, aluminum, and laminate counter tops easily. This mildly abrasive formula cleans just about any surface without scratching it, making it a perfect choice for kitchens. This stuff was so easy to use and amazing that I was able to make my stove top and kitchen sink look like new in almost no time. It looked even better than when I (or my husband) spent hours scrubbing it! To say the least, this is one product we aren't about to give up anytime soon!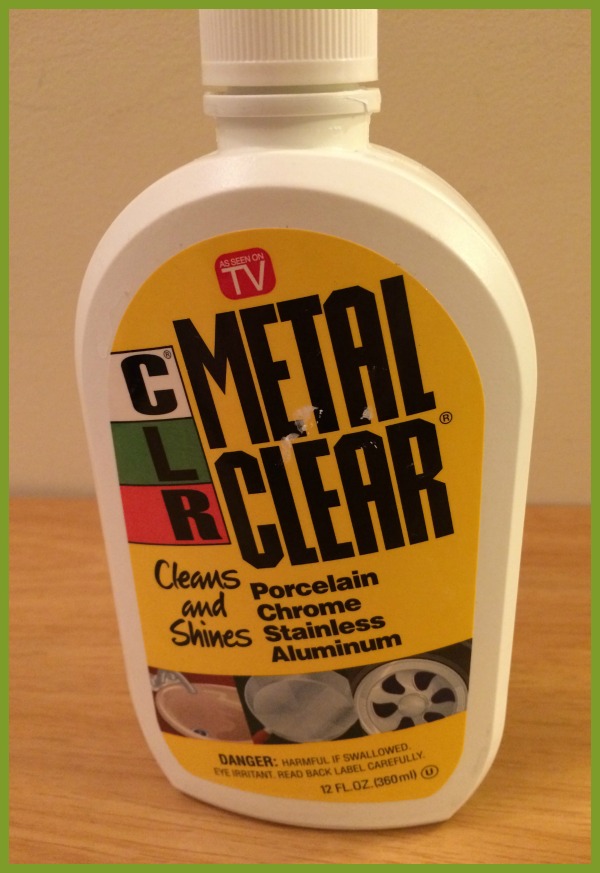 CLR Products: Mold & Mildew
Like many other homeowners, we can't stand mold and mildew in our house. It seems to always be a constant problem in our shower and we were excited when we had the opportunity to try this cleaner. This Mildew Remover is very easy to use and can be used on most household surfaces. For us, the best part was that no scrubbing was required. All you do is leave the cleaner on for 10 minutes and wipe it away, making cleaning the shower as easy as possible!
CLR Products: Grease Magnet
Part of owning old cars means you have to deal with oil on your driveway, right? Well, this isn't the case with CLR Grease Magnet! This industrial strength cleaner removes oil, grease, and tar from driveways, outdoor flooring, and machinery. Not only is this cleaner very easy to use, it is also biodegradable and safe for vegetation, making it a great choice for most homeowners!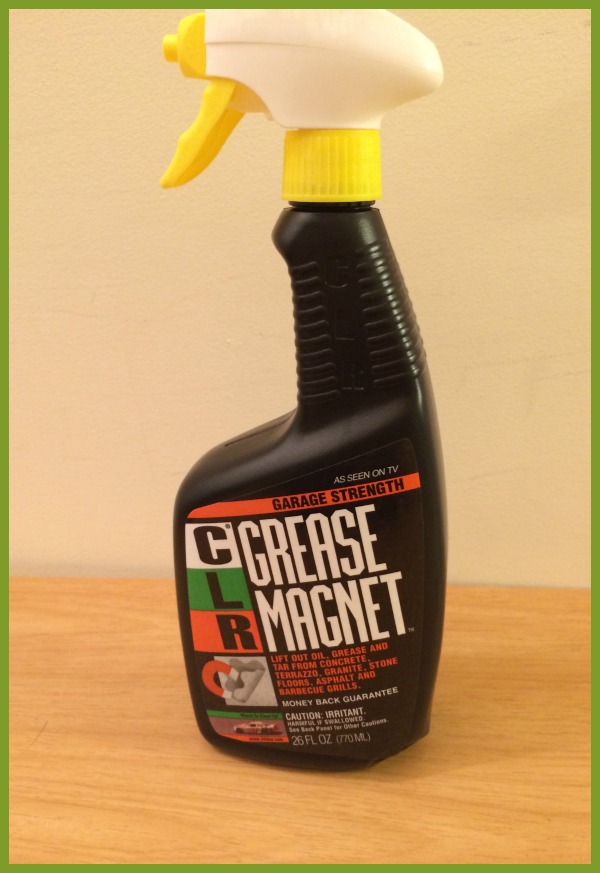 CLR Products: Tarn-X Tarnish Remover
When you have an older house, you learn very quickly that tarnish can sometimes appear in the oddest of places. For example, our doorknobs outside. Our poor handles look a bit on the scary side due to weather conditions outdoors. With Tarn-X Tarnish Remover, you can make metal look amazing without scrubbing or rubbing. Not only is it easy to use but can be used on most fine metals, allowing you to have beautiful, shiny metal throughout your home! This tarnish remover can be used on sterling silver, silver plate, platinum, copper, gold, and diamonds.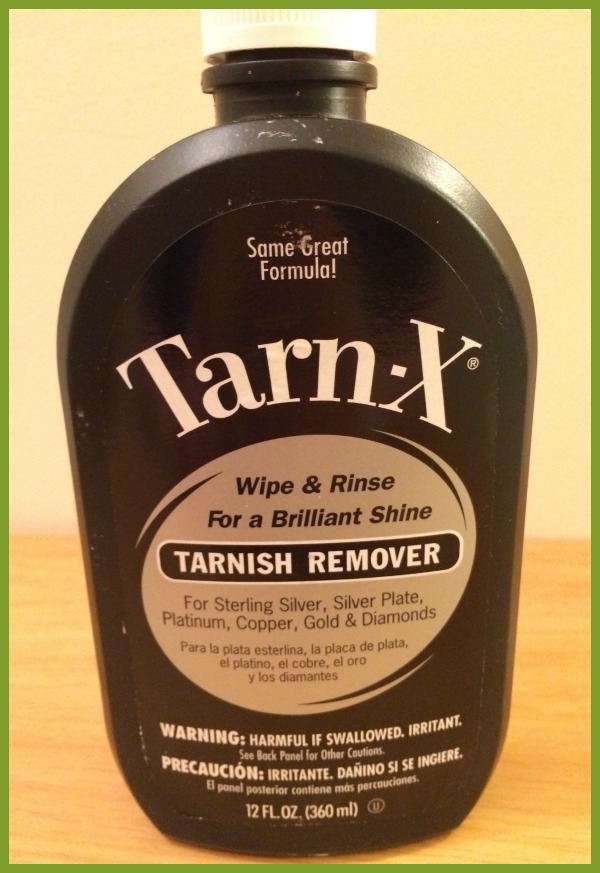 CLR Products: Tarn-X Jewelry Cleaner
While it technically isn't part of spring cleaning, I was very excited to get into the Tarn-X Jewelry Cleaner. Many of my beautiful necklaces are old and the chains look a bit on the sad and dull side. With the Tarn-X kit, you can clean just about any type of meal or stone, including gold, silver, platinum, diamonds, and even precious and semi-precious stones. As well, the entire kit has everything you need inside, including a special brush and jewelry basket for your jewelry.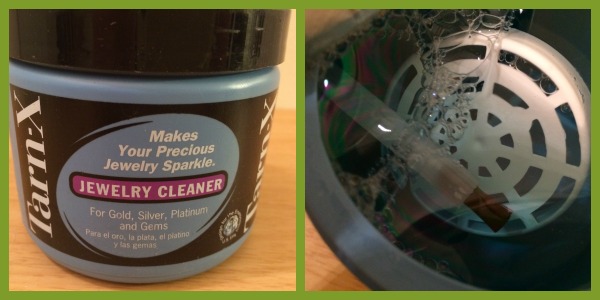 CLR Products: Overall
After trying out various CLR products, I have to say my husband and I are major fans. Not only did it make our house look amazing, but took the work out of some of the worst cleaning jobs. After trying our products for a few days, I am excited to give the CLR products we were able to try an A+ rating!
CLR Products: Where to Purchase
Would you like to try any of the products featured in this review? You can find CLR products at your local hardware store or big box retailer, including Wal-Mart, Kroger, Home Depot, Target, and Lowes. To see if a store near you carries CLR products, make sure to check out the Jelmar store locator. If you cannot find it at your local store, you can also purchase their products on Amazon.com.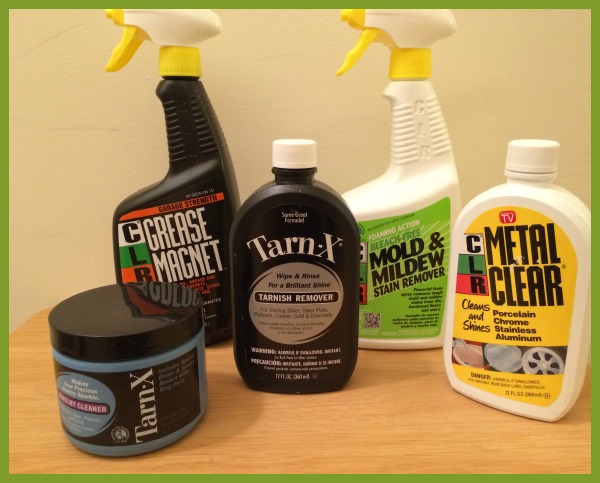 Disclosure: Budget Earth did not receive compensation but did receive products for review purposes. Budget Earth may, however, receive compensation through purchases from affiliate links in this post. All opinions on this product are my own and may differ from our readers' opinions.
Would you like to have your products featured in a giveaway event? Want to increase your social media exposure? See how Mom Powered Media can help! Contact susan.l.bewley@gmail.com to see what we can do for your company!