Disclosure: I received this product for free to review. The opinions in my review are honest and my own.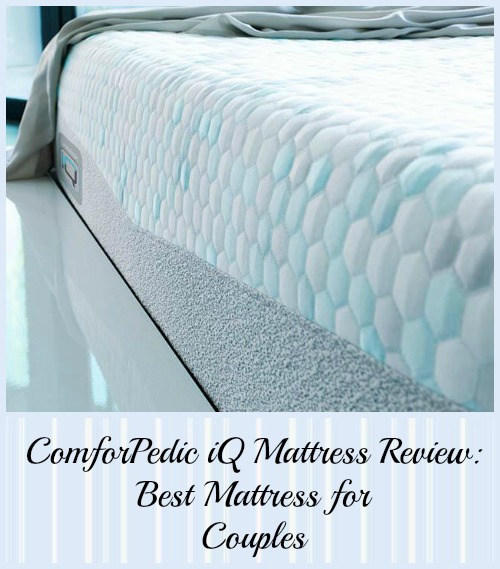 Do you sometimes have problems sleeping at night? For the past few months, my odd schedule has made me very restless. Where I used to not move a great deal at night, I am now wrestling my husband in my sleep for the covers and trying to conquer the bed. Even worse, I have been starting to snore, something I RARELY ever do. I really had no clue what was going on, but knew we had to get to the bottom of things. Snoring, exhaustion, and pain in my neck and back were not something I wanted to make room for in my schedule! While looking for ways to improve my sleep, were approached to review a king sized ComforPedic iQ™ Mattress. While I was reluctant to think my sleep problems had anything to do with our mattress (especially since my husband loves it), I thought it was worth a shot seeing if it would help me sleep better at night. To say the least, I was shocked with the results!
ComforPedic iQ™ Mattress: What Is it?
Looking for a truly amazing mattress to give you the best night sleep possible? If so, we think you will love the ComforPedic iQ™ Mattress! Originally designed and developed to treat patients with severe mobility problems, this product has been tested for the past 10 years, and used commercial in over 1,200 leading medical facilities throughout the country – and they are proud to offer this mattress for the first time to the public. This innovative mattress is the world's first and only mattress with their Smart Response Technology, which automatically calibrates to your body's weight and position to allow your mattress to perfectly and personally support your body in any position. Along with its Ultra Cool Memory form to regulate temperature and its contouring Comfort Response Latex foam, it perfectly conforms and contours to your body to make sleeping as comfortable and relaxing as possible. With its customized support without the need to adjust any settings, it is the perfect mattress for couples to make sure they have the best sleep possible!
ComforPedic iQ™ Mattress: Overall
When I first got our new mattress, I wasn't really sure what to expect. Sure, it sounded pretty amazing, but let's face it, most companies really sell up their products online. You have to take everything with a grain of salt and know that everything may not be as good as they claim. Well, I can happily say this isn't the case with the ComforPedic iQ™ Mattress! Within two nights, I was sleeping throughout the night and my pain was almost completely gone! Even better, I felt like a whole new me with how well I was sleeping. Unlike other mattresses, I also didn't feel when my husband got up or moved during the night, making this mattress possibly the best I have ever owned! I really don't think I could say enough good things about this mattress. Based on our own experience sleeping on the ComforPedic iQ™ Mattress, we are happy to give it an A+ rating!

ComforPedic iQ™ Mattress: Where to Purchase
Would you like to test out the ComforPedic iQ™ Mattress for yourself and see if it's the right fit for your family? Check out the Beautyrest (their parent company) store locator page to find a ComforPedic retailer near you!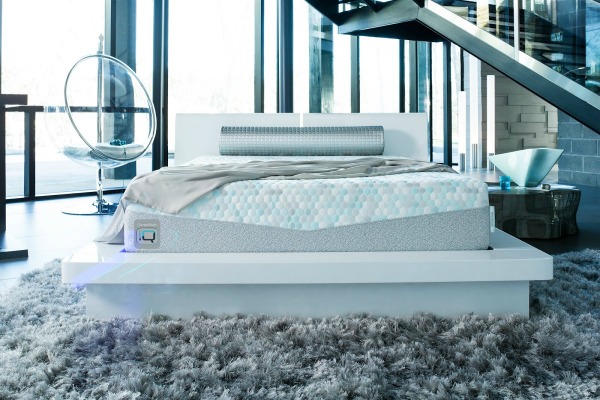 Disclosure: Budget Earth did not receive monetary compensation but did receive products for review purposes. All opinions on this product are my own and may differ from our readers' opinions.
Would you like to have your products featured in a giveaway event? Want to increase your social media exposure? Contact susan.l.bewley@gmail.com to see how I can help YOUR company today!