Disclosure: I received these products for free to review. The opinions in my review are honest and my own.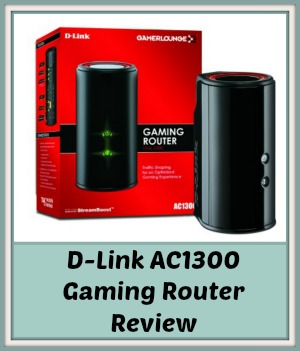 Being a tech heavy household, we sometimes have problems with our wireless, as well as different devices fighting for our internet connection. While it may not seem like a huge deal, it becomes a problem when we are playing online games. As anyone who play MMOs or games like the Dark Souls series will tell you, latency kills. Being two gamers, we are always looking for ways to improve our connection while not hurting some of the other online activity going on in our house (come on, it's sometimes nice listening to Pandora or a tv show on Netflix while gaming!). We have a nice router, but we needed something that would give us a bit more control over our internet connection and give us a better gaming experience. While we were researching, we came across D-Link's AC1300 Gaming Router. After doing some research online and learning about this brand new router, we knew we had to try it out and see for ourselves if this router really could better manage our network.
D-Link Gaming Router: What is It
Looking for a brand new router to help you micro manage your network and improve your overall gaming experience? If so, we think you will love the D-Link AC1300 Gaming Router. With the router's Qualcomm StreamBoost traffic shaping technology, you can manage your bandwidth, allowing you to automatically give certain applications or devices higher preference than others. You can also go into the router to change this at any time, making sure your gaming computers have priority during gaming, and then later your move your SmartTV to the top of the list so that you can get the best streaming experience with Netflix, while ensuring that a software update or game download doesn't interfere. With Gigabit Ethernet ports, and the latest ac-standard wireless technology, your devices will transfer information at lightning speed both locally and from the Internet, allowing you to transfer large files across computers, or back home while you are on the go. As well, with this router's cloud-based update system, the router automatically updates, making sure it is it is current and secure as possible. With the D-Link Gaming Router, you can bring your gaming experience to the next level and avoid unwanted lag at home!
D-Link Gaming Router: Overall
I will freely admit, my husband and i were both very impressed with the D-Link Gaming Router. This router has one of the easiest setup wizards I have seen, while still having the power and configuration options that most techy people like us enjoy. It was easy to setup things like port forwarding and static IP addresses that we rely on in our home, and the D-Link AC1300 has a wide suite of tools and options to allow you to manipulate just about anything with this router. Really, you have as much control as you want, allowing casual gamers to easily find and change the key gaming features in their router, without taking away functionality that hard core gamers, business-oriented users, or just techy people like my husband and I enjoy. The best part of this router, however, is the ability to easily and obviously adjust the priority of devices for responsiveness – something that neither of us had seen previously in a router. While this may not sound like a big deal, it means that you have more control than ever over what devices are allowed to fully use your internet connection, giving you the speed and responsiveness you want when you need it. So far, my husband and I couldn't be happier with this router. Based on our own experience with this router, we are delighted to give the D-Link AC1300 Gaming Router an A+ rating!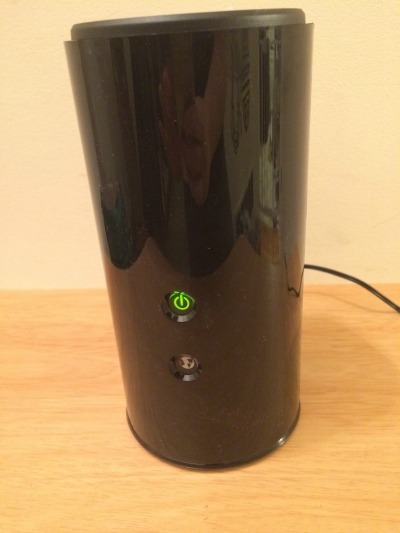 D-Link Gaming Router: Where to Purchase
Would you like to purchase this router for your own home? You can buy the D-Link AC1300 Gaming Router at Amazon.com or the D-Link store. Once you have tried this awesome router you will understand why gamers swear by it!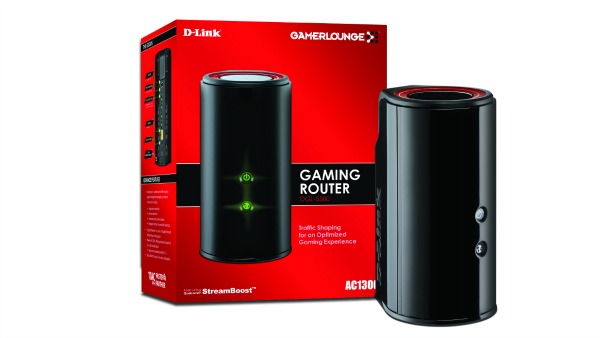 Disclosure: Budget Earth did not receive compensation but did receive products for review purposes. Budget Earth may, however, receive compensation through purchases from affiliate links in this post. All opinions on this product are my own and may differ from our readers' opinions.
Would you like to have your products featured in a giveaway event? Want to increase your social media exposure? Contact susan.l.bewley@gmail.com to see how I can help YOUR company today!