Did you know that over 19 million dogs wear a collar daily, according to the American Pet Products Association (APPA)? As a dog owner, this statistic didn't surprise me too much. We have all been taught that our dogs should wear their collars daily. Not only are they stylish, they keep our dogs safe in case of emergency by giving others information on how to bring our dogs home, and a great way to bring our pups out quickly on a leash. What many of us don't think about however is that our dogs' collars can also be dangerous. Every year, there are over 26,000 collar strangulation accidents occurring in homes and establishment throughout the country.  As a dog owner, this seems like a very scary number!
So, how exactly does this happen? As stated above, on accident, and sometimes even to the best dog owners. Some of the most common strangulation accidents occur:
In crates or kennels
Playing with other dogs
Fences
On heating/cooling vents
Shrubs
Branches
According to PetSafe, we are not the only ones who have had experience like this.
"A survey of veterinarians, trainers and doggy daycares found that more than 50 percent have experienced a collar-related accident with a dog. The number one most common way collar accidents occur is when dogs are playing together and one dog gets snagged in the collar," said Toni Mark, KPA-CTP, MA, Training and Behavior Education Specialist for PetSafe Brand.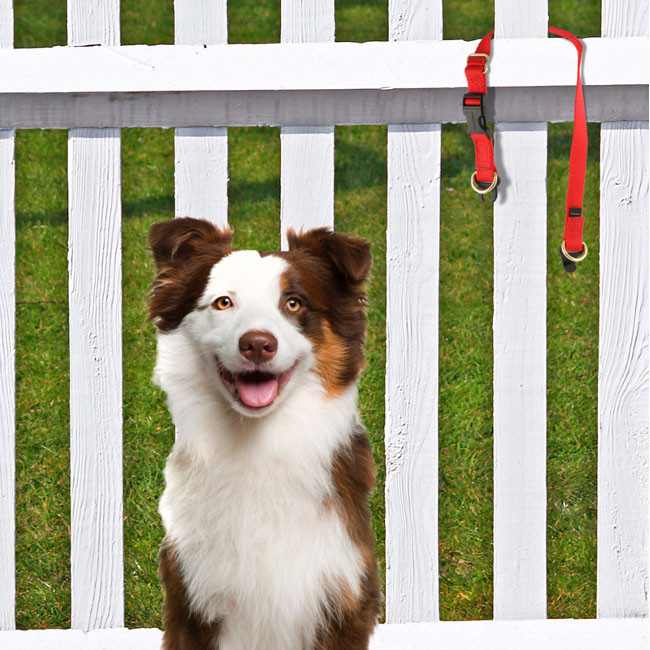 When Rylie was a tiny puppy, we had our own scare with a collar. Rylie, while she was crate training, somehow found a way to get herself caught in her crate. We were ready to take a pair of metal cutters to get her loose until we figured out there was a way to get her out. Honestly, we aren't even sure how our cute puppy accomplished this feat, especially in what we thought was a breakaway collar (Ivi's old breakaway collar was still too big so we got an 'emergency one' at a pet store). To say the least, it was a very frightening experience for all involved, with even Ivi trying to do everything she could to comfort her new baby sister.
With Ivi, there was only one collar we trusted to keep her safe as a pup and we have now started using with the girls indoors – the PetSafe® KeepSafe® Break-Away Collar. These collars use PetSafe's patented break away safety buckle system, which releases once pressure is applied to the collar, allowing dogs to get free in a situation where they would be choking or harmed. As well as the safety buckles, the collar is also designed to make walking safe and easy since it has two metal loops to keep the collar together while walking, making walking safe for you and your dog while guaranteeing that the collar won't come loose from pressure on the leash. To learn more, make sure to watch the awesome video below about the PetSafe® KeepSafe® Break-Away Collar or check out our KeepSafe Break-Away Collar review from last year.
Also, make sure to check out the infographic below and feel free to share it with other pet parents! End of the day, there is one thing we all want – keeping puppies and dogs everywhere safe!

Disclosure: Budget Earth did not receive monetary compensation for this review, but did receive products for review purposes.  All opinions on this product are my own honest assessment, and may differ from our readers' opinions. 
Would you like to have your products featured in a giveaway event? Want to increase your social media exposure? Contact susan.l.bewley@gmail.com to see how I can help YOUR company today!