Disclosure: This post is sponsored by PetSmart, and the BlogPaws Professional Pet Blogger Network. I am being compensated for helping spread the word about Dental Health Month, but Budget Earth only shares information we feel is relevant to our readers. PetSmart is not responsible for the content of this article.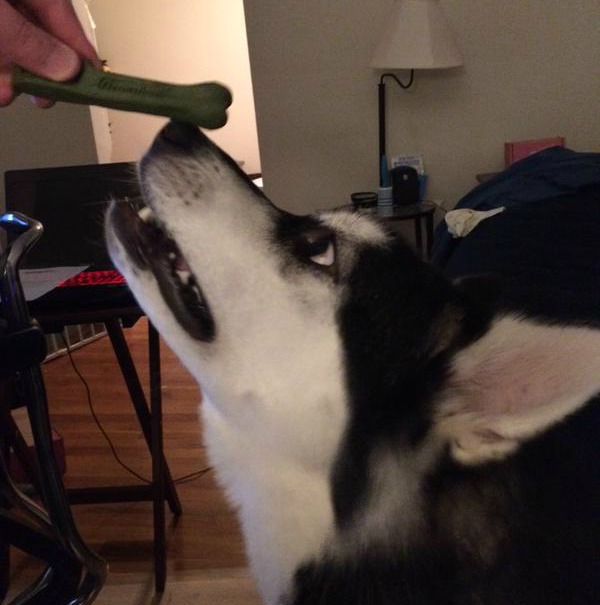 Like many pet parents, I worry quite a bit about Reya's health. We feed her natural food, give her lots of exercise, and of course, lots of love. Before Reya came to our family, however, I spent quite a bit of time researching and being a paranoid expecting dog mom who wanted to make sure everything was ready. What surprised me the most was the importance of dental health for dogs, especially since it was something my parents never worried about with our dogs growing up. The statistics are actually quite shocking – over 89% of dogs and 83% of cats show signs of dental disease by the age of 31. With dogs especially, dental disease is no joke and very easily lead to medical problems later in life for our dogs, according to PetMD2. In our household, dental health is important for humans and dogs alike, and we go out of our way to make sure Reya's teeth and gums are as healthy as possible.
While I knew the statistics, it never dawned on me how many people didn't know the importance of dog dental heath until everyone comments about Reya's beautiful white teeth. Knowing that all of you want your dog being as healthy as possible, I was delighted when Petsmart® asked us to share with our readers information on dental health as part of Dental Health Month.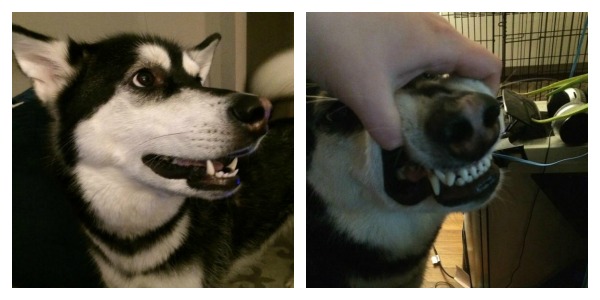 During Reya's first puppy checkup, our vet spent quite a bit of time stressing dental health with us as new dog parents. After the visit, I did some research and found that vets at PetMD recommend 3 major dog dental health tips:
Regular Dental Cleanings
Brushing Your Dog's Teeth
Dental Treats
When I asked our vet what treats we should be using for Reya, he very quickly recommended GREENIES®Dental Chews. It is rare that when a company boasts that they are vet recommended, that it really is true, especially in our experience. GREENIES Canine Dental Chews are daily treats that are low in fat and nutritious for adult dogs. As well, they have been proven to clean dog's teeth by:
fighting both plaque buildup
tarter build up
freshening breath
maintaining healthy teeth and gums.
These treats, make by the NutroCompany® were the first to all the strict requirements and standards set forth by the Veterinary Oral Healthy Council. GREENIES have also been proven to control plaque and tarter accrual in dogs, based on a 28 day feeding study with dogs who had one GREENIES Dental Chew per day. Dogs who had the chew daily averaged 60% less tartar accumulation, 33% less plaque accumulation, 80% healthier gums, and 45% improvement in oral malodor compared to dogs who only received dry food.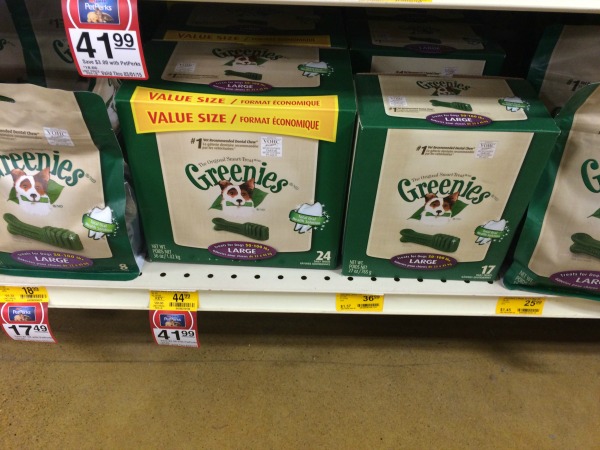 Now, with such high recommendation, I couldn't imagine feeding giving Reya any other type of Dental Chews. While she grew up with the puppy version of GREENIES, we have been using their Large variety for quite some time. Since we were running low, I decided to take a trip to Petsmart and show you the type of GREENIES we buy for Reya. As you can see, there are many different varieties, allowing you to get exactly what your dog needs. There are seven main varieties of GREENIES Dental Chews (TEENIE, Petite, Regular, Large, Jumbo, Weight Management, & Senior) and cat dental chews for any feline residents in your household. Not only are these treats healthy for your dog or cat, but they are also quite cute. Since Reya uses the large variety, you can see the details on these chews, designed to look like a doggy toothbrush.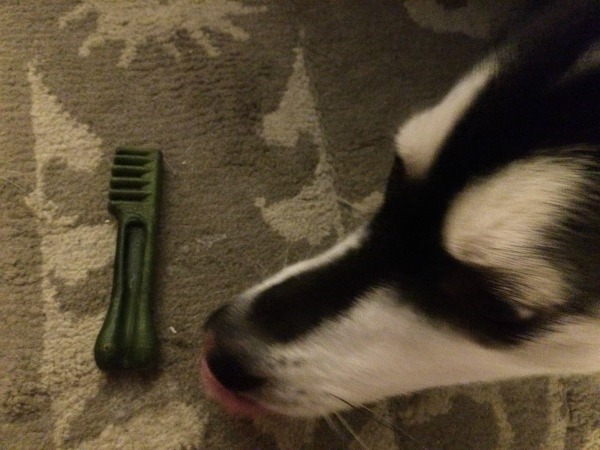 Now, you are probably wondering how difficult it is to get your dog to eat these chews. In all honesty, I have never seen a dog that DIDN'T go crazy for GREENIES. We have to spell them out in our household because Reya will start doing hops and tricks if she hears the name or sees the box. They are her favorite treat of the day! As you can see, Reya is pretty excited about her GREENIES!
To get more awesome information about dog dental heath, make sure to head over to Petsmart's dental health page. Here, you can find lots of information about dental heath not only for dogs, but cats as well! Want to purchase dental treats for your own dog? Head to your local Petsmart.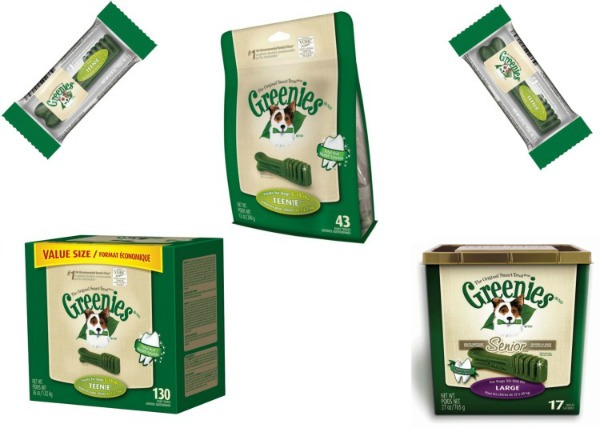 Want more info about GREENIES? Check them out on Social Media!

Want to find awesome deals & pet info? Follow Petsmart on Social Media!
Facebook | Twitter | Pinterest | Instagram | Youtube | Google +

Disclosure: Budget Earth did receive monetary compensation as well as products for descriptive purposes. All opinions on this product are my own and may differ from our readers' opinions.
Would you like to have your products featured in a giveaway event? Want to increase your social media exposure? Contact susan.l.bewley@gmail.com to see how I can help YOUR company today!