Planning to bring a new dog or puppy into your household is a very important decision. Not only are you bringing in the expenses of a new life, but changing your entire family's routine, from your kids to your current dogs, and it can change your entire family dynamic. For many of us, the hardest choice isn't getting a new dog, but if you are going to work with a reputable breeder or rescue a dog. While Rylie came from a reputable breeder, I will be the first to admit, I have also rescued both cats and dogs in the past. While I am pro-reputable breeder and pro-reputable rescue, I think it is also very important that people understand that not all rescues are equal, with some being downright unethical.  This is why I think it is important that we try to set aside the emotional response and marketing around animal rescue, to discuss how to find a reputable dog rescue.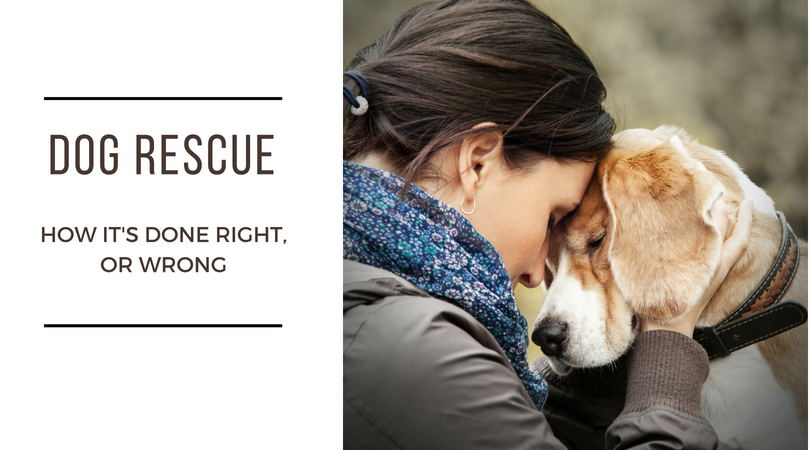 What Is A Reputable Rescue Group?
The shortest easy answer is that a rescue is a group of individuals or non-profit organization that comes together to find good homes for pet animals without them, and to save them from euthanasia in overcrowded animal shelters. Typically, rescues get dogs and cats of all ages from a pound or shelter (some local, others from around the country) in hopes of bettering the animal's life and finding it a forever home. Sometimes, they even get dogs and cats from individuals who surrender animals to the rescue that they rescued themselves or are no longer able to keep for a variety of circumstances (death of owner, moving, financial hardships, etc).
Once dogs and cats are in a reputable rescue's care, they then do everything in their power to help them. Usually the first step is getting each animal proper medical care, with the minimum of ensuring they have vaccinations, regular vet visits, preventative medications, and spay/neuter, if the animal is old enough. From there, they are placed in a rescue shelter or in many cases, a foster family where they are socialized (whether or not it is a new experience for the rescued pup). Each dog should also be given some form of temperament test, trained as need, and monitored to help place them in a proper forever home, since a reputable rescue understands that each pet has its own personality and needs, some of which are determined by the circumstances that brought them to the rescue.  Because of this, fees are usually a bit higher to help cover medical bills and food for others at the shelter, but not too much, since many rescues also receive donations, local subsidies, and grants to help offset costs.  In all, a reputable rescue's job is to care for homeless animals and provide rehabilitation, recovery, or just daily love and care in a safe environment until an appropriate forever home is found.
Typical Adoption Process For a  Reputable Rescue
When pet parents decide to adopt a new dog (or cat) the one big surprise they typically have is that while they love the pet in front of them, they are likely not going to walk out with their chosen dog that day. While each reputable rescue has their own process, each one DOES HAVE their own process for adoption. While in some rare circumstances they may allow the perfect adopter to adopt that day, most have the follow procedures:
Application for adoption
Interview with you & your family
Questionnaire about your family & lifestyle
Detailed Reference Check
Talk with landlord (if renting)
Home visit to make sure it is okay for the pet
Detailed contract including return of pet if rehoming needs to happen
A final meeting with any questions before you go home with your new family member
As well, after the adoption is approved, a reputable rescue also wants to give you everything you need to succeed. They will give you all the paperwork they have on the pup, especially all their medical records (at least from the point they came to the rescue, depending on circumstances). Every reputable rescue will also make sure you have things to help make the pup comfortable, including any items that may have been given to the pup by the foster family (or that may have come with them from even earlier).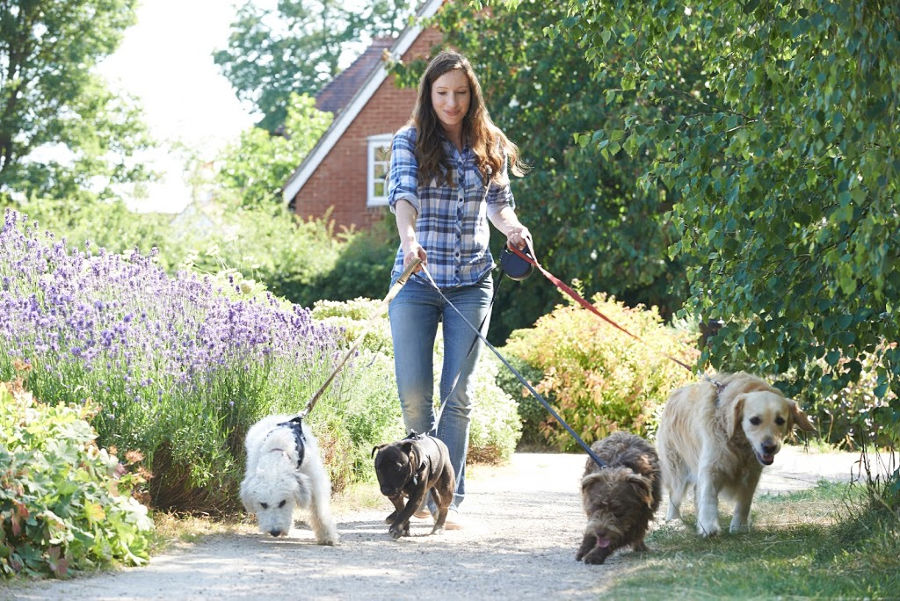 Why Adopting From a Reputable Rescue Matters
End of the day, while a reputable rescue may be frustrating to work with if you are wanting a dog fast, but it is important to remember that their first concern is the dog you want to rescue. For the foster family and everyone involved with the rescue, they get close to these dogs and they almost become a member of their families. They want nothing more than for these dogs to succeed and never find themselves in a rescue or shelter again. This is why the interview and adoption process is so important. During the temperament testing and training, foster families and the rescue learn as much as they can about every dog and cat to help them find the perfect pet parents. The same is true for potential rescue families. They interview the family, learn as much as they can about their lifestyle and family, to help them find the perfect dog for their family. For example, if you have a very busy schedule that has your house empty quite often, and don't have time for long play sessions and hikes, they may want to place you with a more laid back dog that is happy to be a couch potato instead of a high-energy puppy or strongly-attaching dog who needs family there all the time. As well, they may be reluctant to place overactive dogs with older pet parents who may need a more calm or already trained and adjusted adult dog.
Rescues also want to give potential pet parents as much information as possible. Unfortunately, some dogs that are up for adoption do have medical problems. Rescues want proof that families are able to take care of these costs so these pets don't end up back with them or worse, because the family couldn't afford much needed care. In other words, a reputable rescue is upfront about everything involving each of their dogs (or cats), even if it may hurt their chances of getting said pet adopted quickly. A reputable rescue wants to make the experience good for everyone since they know if you had a good experience with your adopted family member, you are more likely to recommend the rescue to others looking to add a new pet to their family.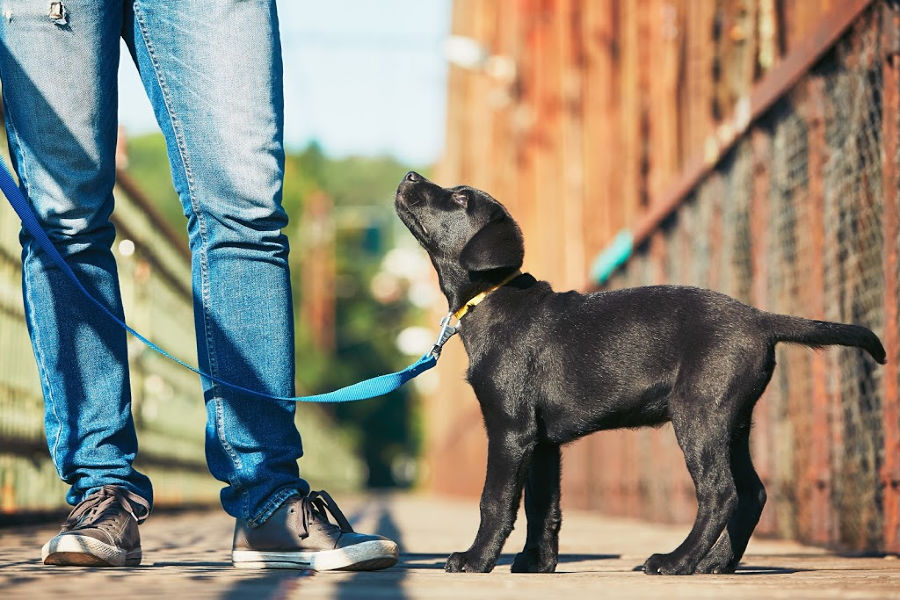 How To Protect Yourself From a Bad Rescue
As much as I hate to say it, there are bad rescues out there. Some rescues are run like a business and view each of the animals as products. Most rescues are truly in it for the love of animals but it is important that you protect yourself from potential scams. To determine if the rescue is legitimate and a good rescue, ask yourself the following:
Is the rescue organization registered? – Rescue organizations want to be registered as a 501(c)(3) charity. This is important since it allows them to get grants and donations, while paying less in taxes too. You can check to see if a rescue is registered at GreatNonProfits.org, Charity Navigator, or BBB Wise Giving Alliance.
Are they compliant with local law? – The last thing you want is to adopt a pet and find out it was stolen. A good rescue has documentation of owner or shelter release for all animals. They also want to make sure they follow federal, state, and local laws.
Are they following their own adoption procedure? – One sign of a bad rescue is not following the procedures they set forth when it comes to adoption. Each rescue should thoroughly vet all applicants.
Is there a contract? – A reputable rescue will always have a contract, similar to a reputable breeder. This is designed to protect them, the dog, and you. It should also ALWAYS state that if the dog needs to be surrendered, it goes back to them.
Where do they get their animals? – This is one of the big signs of a bad rescue. Unfortunately, there has been an issue lately with rescue scams. One of the popular scams is getting puppies from 'puppy auctions' when there isn't enough 'inventory' in the community. This essentially means they are buying puppies from a puppy mill, rather than the local shelter – often so they have 'better' looking puppies (with potential mental and physical health problems) which end up being at prices more in line with a good breeder or a pet store. A reputable rescue will NEVER hide where the puppy came from, be it a puppy mill rescue or your local shelter.
Do they respond to inquiries in a timely manner? – A rescue should get back with you within a 48 hour time span and be happy to talk to you on the phone.
Are the adoption fees reasonable? – This is another topic that goes back to the rescue scams happening. A rescue will not have adoption fees over $400 or hidden fees. They will be very upfront about the fees. If puppies are $800-1,000+ and sold in a pet store as a 'rescue' this is likely a scam.
Will they allow you to talk to their vet? – Most reputable rescues are happy to provide their vet's information, along with medical records for the animal you are considering. If they won't allow you to talk to their vet and get his opinion on the dog you are considering, and the rescue, this is a big warning sign.
Are the animals well cared for & living in a clean environment? – A reputable rescue will always want you to meet their dogs or cats, in the area they currently consider home. If they are not allowing you to meet the dog in a comfortable environment and spend time with it, this is a sign something is not right. Also pay a lot of attention to the dog's body language and condition – while it may carry some physical or emotional scars if it came to the rescue from bad circumstances, it should be generally healthy and well-cared for, and open enough to people to accept a new family.
We also recommend checking out PetMD's guide – 10 Signs of a Bad Animal Rescue. While many rescues are a reputable rescue group, it is important that you do your homework first to make sure you save yourself both time and money when it comes to finding a new family member.
---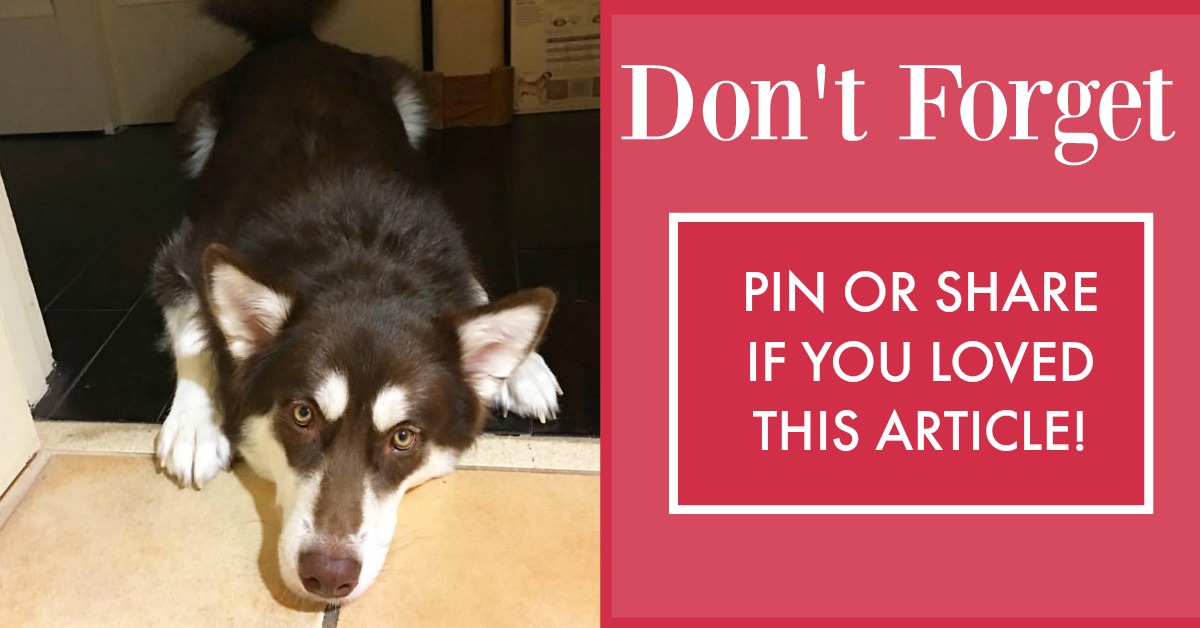 ---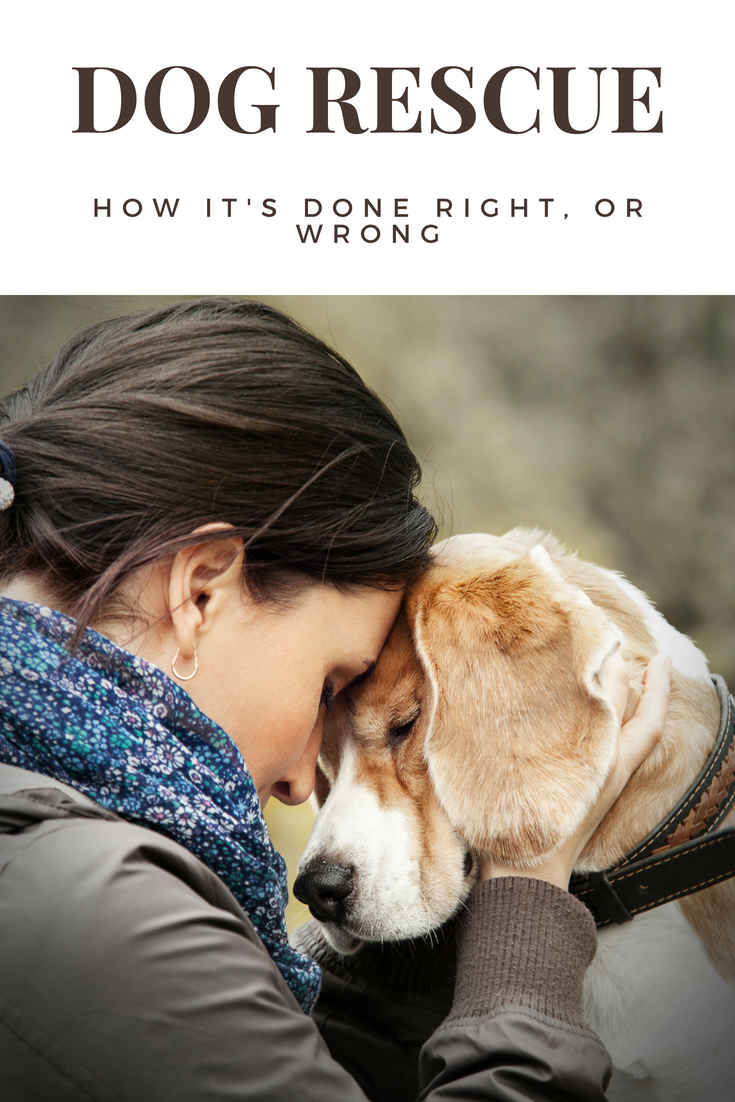 More On This Topic
Want to learn more on this topic? Maybe have some breed specific questions? We are excited to be collaborating with three well known pet bloggers to help educate pet parents on this important topic. Make sure to check out their articles below!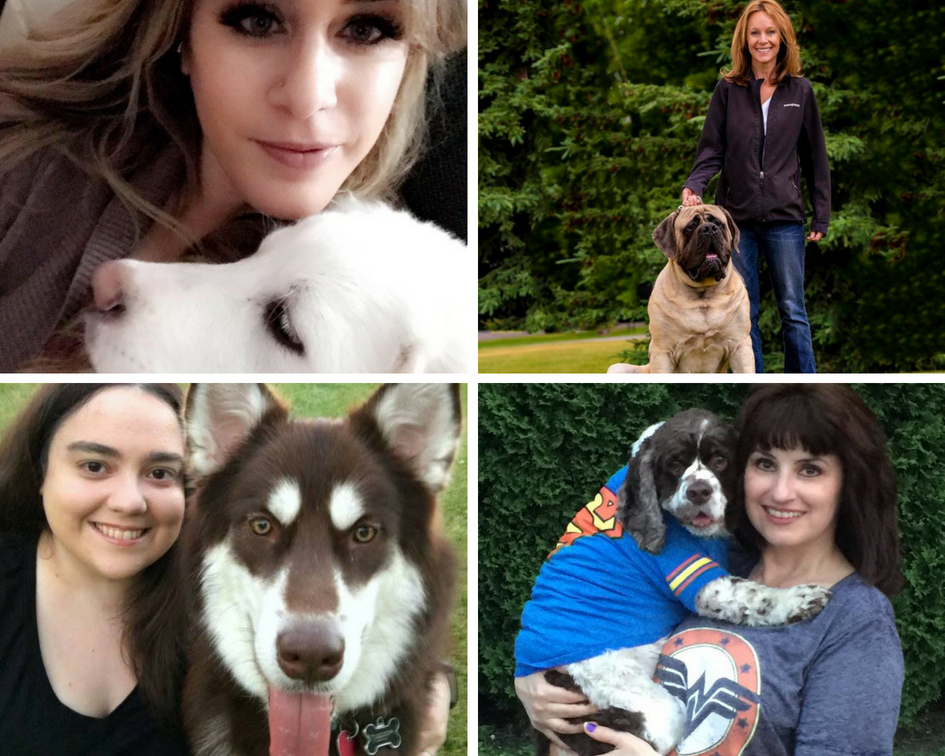 How To Find A Reputable Dog Rescue –  by Carol Bryant at Fidose of Reality
How to Put an End to Dog Rescue: 10 Simple Solutions that CAN Work!– by Stephanie Seger at Big Dog Mom
6 Reasons I Support Great Pyrenees Rescue – by Kelsie McKenzie at It's Dog or Nothing