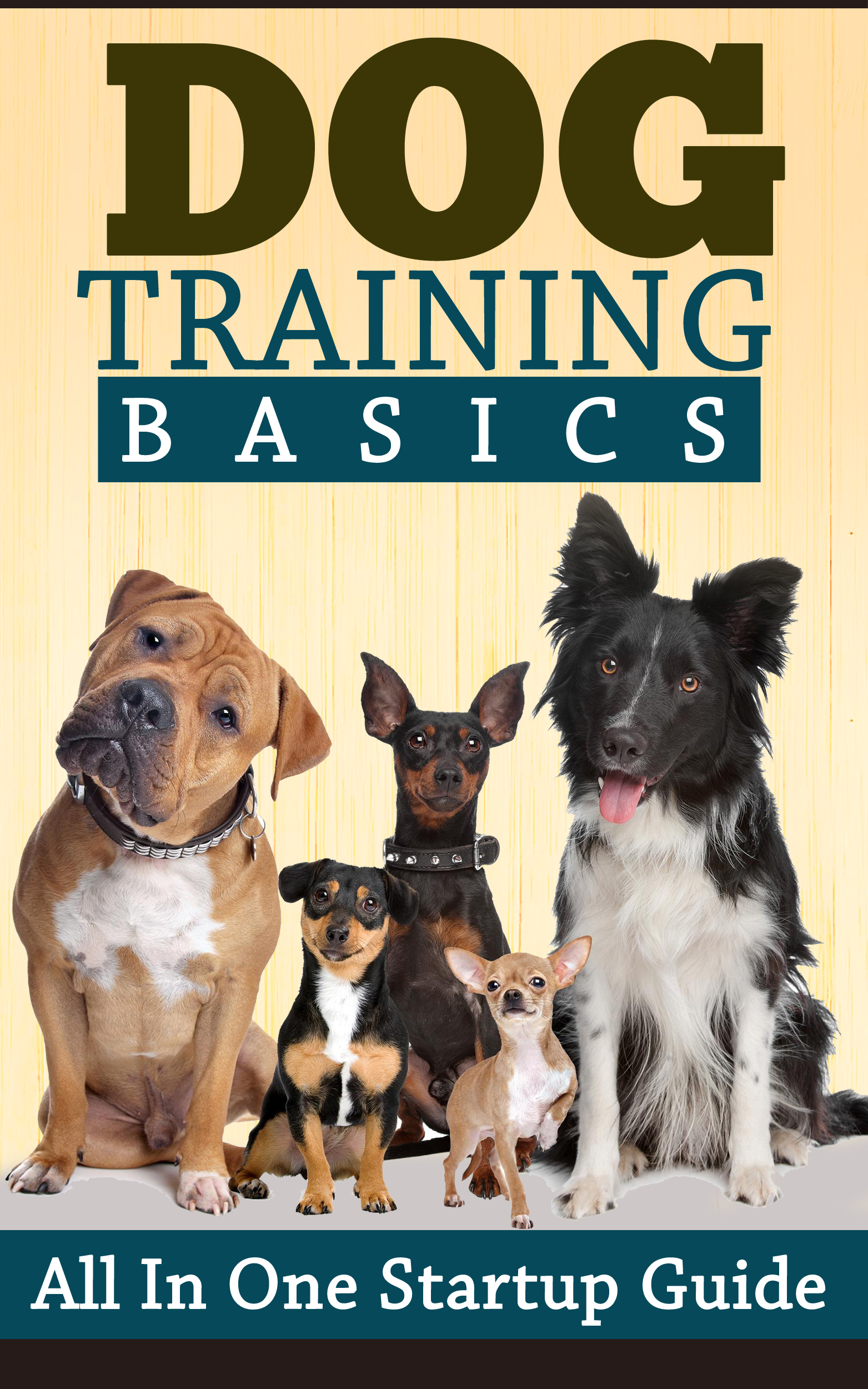 As the owner of an Alaskan Malamute, I can tell you I have looked through quite a few training books. The breed is known for their sweetness and intelligence, but also their stubbornness. If a malamute doesn't want to do something, you better prepare yourself for the battle of wills between you and them. While I have read a handful of great books, I am always on the lookout for great dog training books. When I was asked to review Dog Training Basics: All in One Startup Guide, I was excited to give it a try. After it arrived on my Kindle, I immediately got started!
Dog Training Basics: Usefulness
I have to admit, when I first started Dog Training Basics: All in One Startup Guide, I was very excited. As a general rule of thumb, I always seem to learn something new when I pick up a dog training book. The book itself does a pretty good job going over the different training styles. While I think this section could likely be shorter (they seem to lose focus a few times), it seems very useful for the novice dog trainer. The tips for training different commands are also helpful, but rather generalized. As the book says, it is a starter guide for people who are looking into training their new pup.
Dog Training Basics: Style
I'll admit, this book has some issues. Probably the largest problem I had while reading is that it is riddled with spelling and grammar issues. It may be the teacher in me, but about halfway into my reading it was driving me nuts that I couldn't correct the issues with a red pen. I know many people don't care as much as me, but poor grammar is one of those things that I feel lessens the authority of a book. If these issues were taken away and some of the sentences were re-written, it would have been a fantastic beginner's book. The only other issue is that I think a bit too much time was spent talking about the psychological theory behind all the behavior practices and methods. As someone who specialized in psychology, I found it interesting, but it felt like they went into a bit too much detail for the common reader.
Dog Training Basics: Overall
Overall, judging the book by the information (and not the presentation) of it, I think it's decent. Not the best book I've ever read on dog training, but not a bad starter either. What really makes it appealing is the low price. Most training books I have read or purchased start at about $15, making them pricy for someone who just wants to teach their dog the most basic of commands. So, for $2.99, it really isn't a bad book for the beginner. Just go into it understanding that it is not the perfect book for training all dogs, and you should be fine. Based on my own experience, I would give the Dog Training Basics book a C+ rating.
Dog Training Basics: Where to Purchase
Want to give this book a try? You can purchase Dog Training Basics: All in One Startup Guide on Amazon.com for $2.99.
Disclosure: Budget Earth did not receive compensation for this review but did receive free product for review purposes via Tomoson.com. All opinions on this product are my own and may differ from our readers' opinions.
Would you like to have your products featured in a similar giveaway event? Want to increase your social media exposure before the holiday season? See how we can help! Contact susan.l.bewley@gmail.com to see what we can do for your company!