Disclosure: I received these products for free to review. The opinions in my review are honest and my own.
As a writer, I am a big fan of stationery. I keep all of my notes for my books in notepads. It seems like a fun way to keep everything together, and encourage me to keep thinking. The problem, however, is that I only like fun, unique notebooks. Lately, most of my notebooks have come from Night Owl Paper Goods, since I love the folk inspired animals and other fun notebooks they sell on their site. Recently, they came out with a new collection, the Dolan Geiman Collaboration. After seeing these mix art, nature-inspired animal products, I knew I had to see these products for myself. Luckily, Night Owl was happy to send me three items from this adorable set!
Night Owl Paper Goods: What is It
Looking for adorable, unique stationery? If so, we think you will love Night Owl Paper Goods. For years, I have been purchasing unique stationery, including cards and notebooks, from this folk-inspired company. Each of their products are made from recycled goods, including wood and cotton, allowing you to get something that is unique and fun without hurting the environment! Many of their designs are also fun and creative, with many of their most popular featuring adorable animals, including owls, foxes, hedgehogs, and other cute, stylized creatures. Not only do they have a large stock of unique stationery, they are also happy to make customized stationery for any occasion, including wedding invitations, birth announcements, party invitations, and more!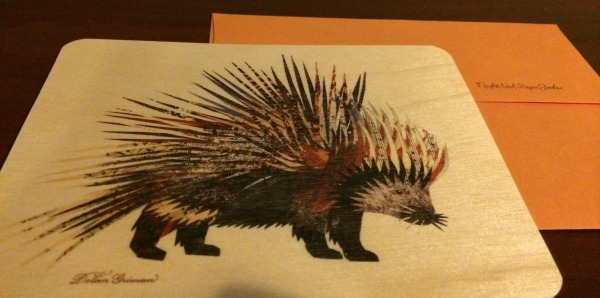 Night Owl Paper Goods: Overall
When I first saw the Dolan Geiman Collaboration stationery with Night Owl Paper Goods, I quickly fell in love with the designs. While I love cutesy stuff, I also have a big soft spot from animals. This stationery is quite unique, with a mix of different types of media in the designs, creating a cute animal out of things you would never even consider! For example, if you look at my fox notebook, you will see a mix of newspaper pieces, colored paper, forms, and more! As someone who loves unique items, I have to say I love these designs. It's even better that these designs are on Night Owl's recycled and sustainable materials, making it perfect for green minded people like me. Based on my own experience with these products, I love the Dolan Geiman Collaboration stationery from Night Owl Paper Goods, giving these products an A+ rating!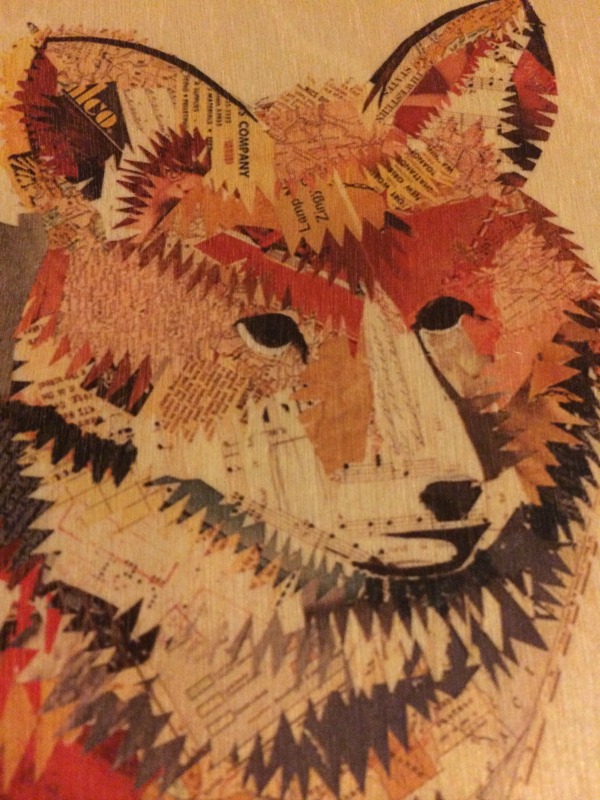 Night Owl Paper Goods: Where to Purchase
Want to purchase stationery from the Dolan Geiman Collaboration? Head over to Night Owl Paper Goods to purchase pieces from this adorable set! Don't forget to check out their other notebooks, cards, and bookmarks. We are certain you are going to love this site just as much as we do. To learn more, make sure to check out our previous Night Owl Paper Goods review here!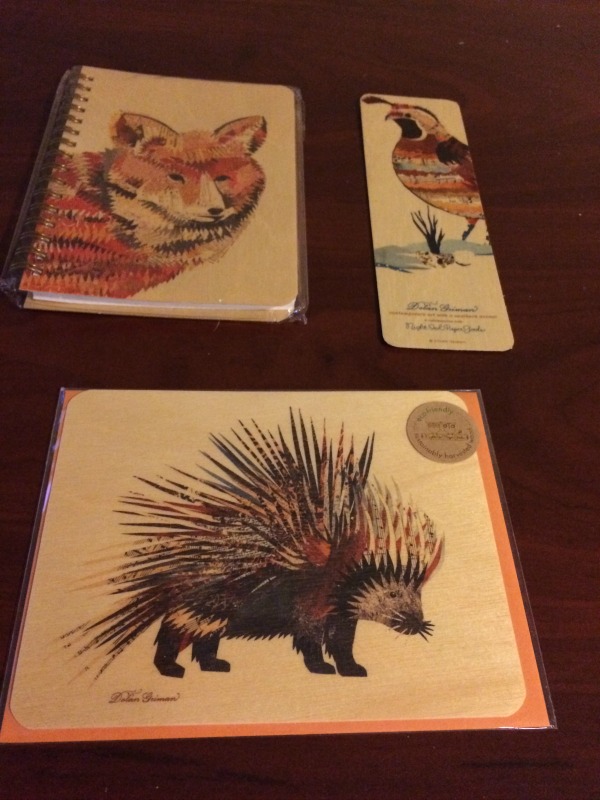 Disclosure: Budget Earth did not receive compensation but did receive products for review purposes. All opinions on this product are my own and may differ from our readers' opinions.
Would you like to have your products featured in a giveaway event? Want to increase your social media exposure? Contact susan.l.bewley@gmail.com to see what we can do for your company!