DIY Halloween Witch Hat
Is there any greater fall emergency than needing a last-minute costume for Halloween?
…Okay, maybe running out of your favorite pumpkin spice beverage.
Or the weather being too hot for October.
Or not being able to let your rabbit run around outside because his little bunny butt collects pine needles like nobody's business.
Even so, a fashion emergency is still an emergency, right? Right?? Well, no need to break the bank like those fashionista films all tell you. You can make a DIY witch costume with a base set of clothes you already own and about $10 at Walmart and your local dollar store. Best of all, it only takes about 15 minutes to throw together!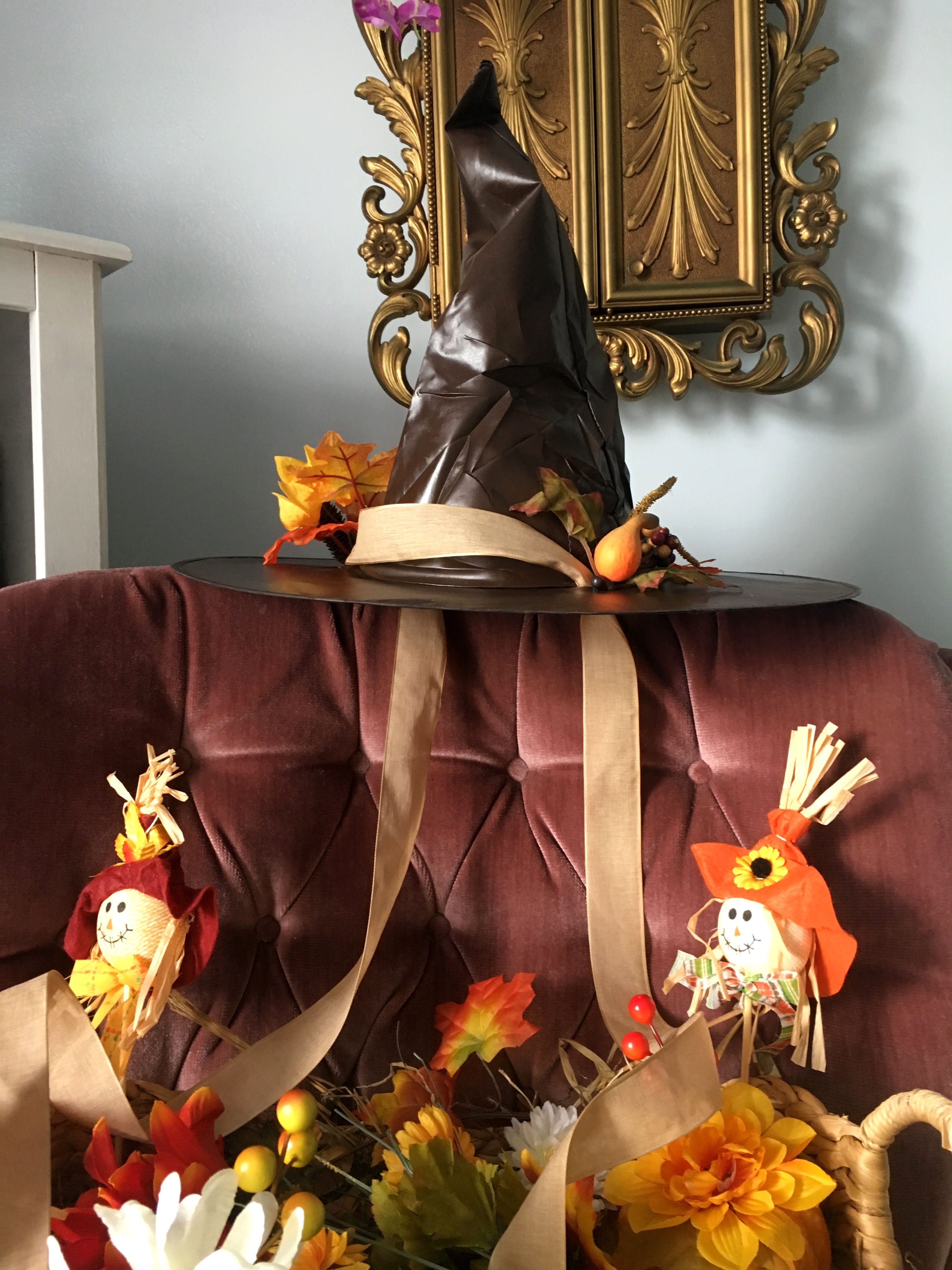 DIY Halloween Witch Hat
What You Need:
Spray paint + primer, in color of choice (~$4; I used this one)
Assorted foliage from the dollar store (~$4; I recommend about 3 bunches of flowers and leaves)
Ribbon (~$3)
Witch hat ($1; as in-store purchases you can easily find them for $1, but this one is similar – any cheap witch hat will do!)
Hot glue gun
Scissors
Directions:
Follow the directions on your spray paint to evenly paint the hat (don't forget the underside of the brim!). Make sure you do this in a well-ventilated area.
As the paint dries, you can bend the hat into whatever shape you'd like. Straight and tall? Slightly crooked? Sorting Hat style? It's up to you!
Once the paint is dry, use your scissors to make small slits on either side of your witch hat.
Pull your ribbon through the slits to your desired length.
Arrange your greenery! I recommend getting a general layout idea of where you want everything before hot gluing anything down.
And you're done! Wouldn't this DIY Halloween witch hat be a great party craft and take-home gift? Have you made any Halloween or autumn DIYs yet this year?