Are you one of those people who love to visit craft fairs and farmers' markets? I have always loved going to these events with my family, seeing all the craft and natural items made by small businesses. Actually, some of my favorite jewelry was made by little mom and pop retailers. Lately, however, I have had a hard time finding these types of craft fairs, never mind having the time to go. A lot of my friends have been recommending I look on Etsy, but in all honesty, I get frustrated looking at their site. I become overwhelmed or just have problems finding what I want. Recently, however, I found the perfect answer – Dottiebox!

Dottiebox: What is it?
Never heard of the Dottiebox? Until recently, I hadn't either, and I know quite a few of the subscription boxes! What makes this subscription services different from many others out there is the fact that it is designed to help women find high quality, handmade items and unique items made by small businesses. Everything in their boxes is handpicked and packed with care, giving you a box made especially for people like you and me. Since each box is different, it is always a surprise what you will find inside. Usually you will find home items, buy products, bath items, candles, nail products, jewelry, and more!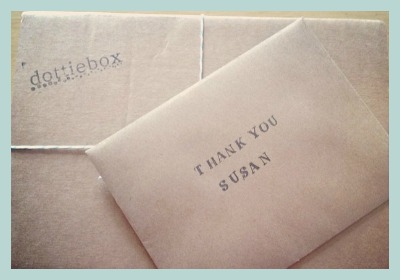 Dottiebox: Bright Pop Chain Link Bracelet
Ever seen a chain link bracelet? When I first saw this bracelet in the box, I will be honest, I had no clue what to think. My husband also gave it a bit of a crazy look, not really clear on its purpose. I have to say though that it has grown on me. This little bracelet is great for casual outfits, and it is a cute accessory to liven up boring jeans and a t-shirt. Since it retails for only $5, it really is an inexpensive, fun piece of jewelry!
Dottiebox: Handmaden Soap Co Goat's Milk Lotion
Oh my, does this milk lotion smell heavenly! I have tried goat's milk lotion in the past and have found that it does a great job at moisturizing. What really makes this lotion, however, is the scent. My bottle of lotion smelled like chocolate raspberry. While wearing this lotion, I also found that the puppy was my best friend. She didn't want to leave my side since she too thought it smelled pretty awesome! Since it has a great scent and moisturizes, I think it's a great choice for handmade lotion!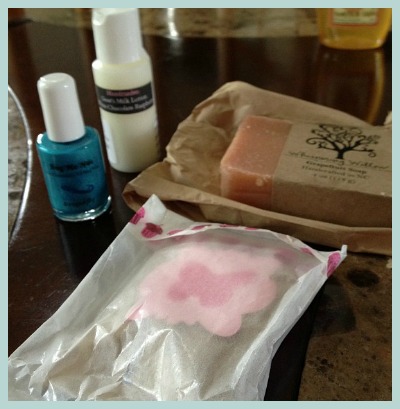 Dottiebox: Honeyrun Farm Summer Honey
If you have never had honey straight from the farm, you have no clue what you are missing. In my opinion, store bought honey tastes so gross, especially compared to honey straight from the farm. I am a big fan of locally sourced honey, as well as raw honey. This honey has a nice, sweet taste that is perfect for baking or in tea. Since I didn't know we had a local bee farm so close to home, I am very excited about this product! I can't wait to order more honey when I finish this bottle!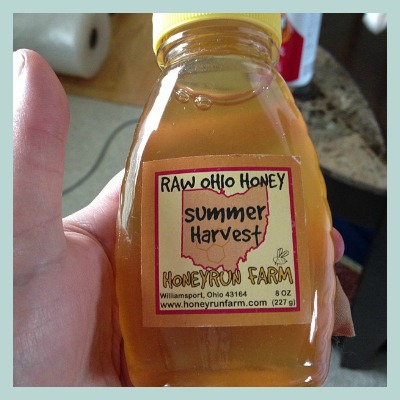 Dottiebox: Overall Beauty Natural Eyeshadow
While I am usually not a big makeup person, I refuse to wear anything but natural makeup when I need it. Synthetic stuff usually causes me to break out with my sensitive skin, and sometimes the stuff that is found in normal cosmetics really is disgusting. This mineral eye shadow is a nice, neutral colors that can be worn through most of the year and is very easy to put on. Personally, I think it is very pretty!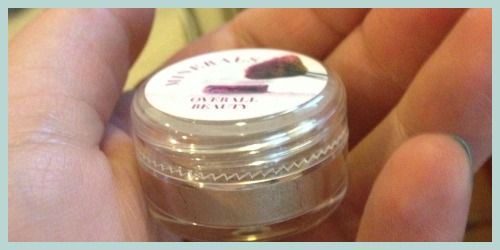 Dottiebox: Willow Tree From Nail Polish
This product really surprised me. This has to be the best nail polish I have ever used. It was easy to apply, dried quickly, and looks amazing with just one coat. Best of all, Dottiebox sent me my favorite color! What I like even more is that this nail polish is non-toxic, hypoallergenic, and odorless.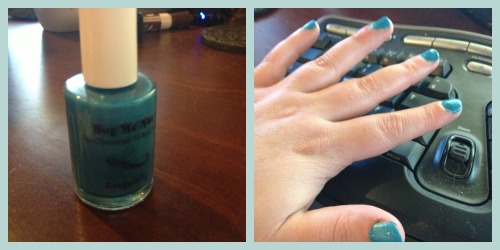 Dottiebox: Abe & Ash Mini Tree of Life Earrings
Out of the box, this has to be my favorite item. These items are just so beautiful! These trees definetly make a statement. My only regret is that I lost one of my earrings the first week wearing them. To say the least, I am going to be buying another pair of earrings! Dottiebox really outdid themselves picking this jewelry crafter! I am just terrified of how much I am going to spend on jewelry after trying out these earrings…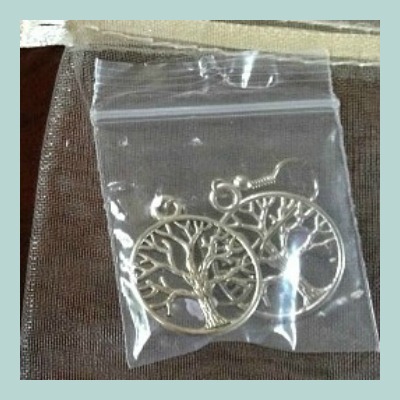 Dottiebox: Woven Joy Handmade Friendship Bracelets
I'll be honest, it has been years since I wore a friendship bracelet. While I haven't worn one in quite some time, I can still appreciate the craftsmanship. This bracelet is absolutely beautiful! The colors match well and the design is just amazing. Personally, I am planning on using this friendship bracelet not as a bracelet, but as a unique bookmark.
Oh, before I forget, this is one product that features something about Dottiebox that I think is very cool – a Cause. In the boxes, there is one item where proceeds go to a special cause. All proceeds for selling these bracelets go to the Livelihood Project, a non-profit that helps urban poor women in the Philippines. In other words, this goes to food, shelter, clothing, education, and even medicine for helping women in need. I don't know about you but I consider this an amazing cause!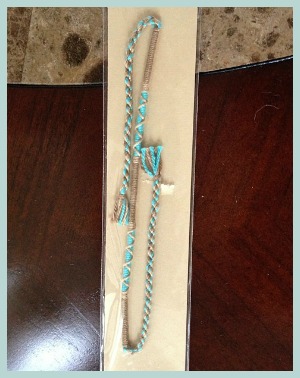 Dottiebox: Whispering Willow Grapefruit Soap
Okay, I will be the first to admit that I love handmade soap. Looking at the ingredients, I already knew this was cold processed soap. You really don't get anymore handmade than this, folks! This soap contained a lot of amazing ingredients, including pink kaolin clay, shea butter, and other natural oils. All of these ingredients came together to create a wonderful bar of soap that did a great job moisturizing the skin will still leaving you feeling clean. I also love that they chose a grapefruit fragrance, making it the perfect soap for the entire family!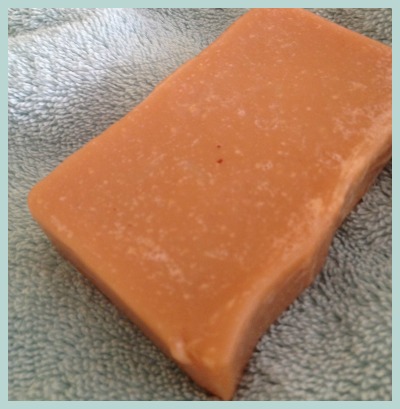 Dottiebox: Overall
So, what was my overall opinion of the Dottiebox? Well, as you could guess from the reviews, I think it is my favorite subscription box. All of the items are well made, unique, and seemed to be made for green minded people like me. After seeing all of these items, I am also likely going to be making some purchases. While $20 a month may seem expensive at first glance, it's really not with all the wonderful items in this box. I know I have paid this for earrings alone that were handmade. Based on my own experience with the Dottiebox, I gave it an A+ rating and don't think I could recommend it enough!

Disclosure: Budget Earth did not receive compensation for this review but did receive free products for review purposes via Dottiebox. All opinions on this product are my own and may differ from our readers' opinions.
Would you like to have your products featured in a similar giveaway event? Want to increase your social media exposure before the holiday season? See how we can help! Contact budgetearth@gmail.com to see what Mom Powered Media can do for your company!