Disclosure: Budget Earth received products for this review. All opinions, however, are honest and my own.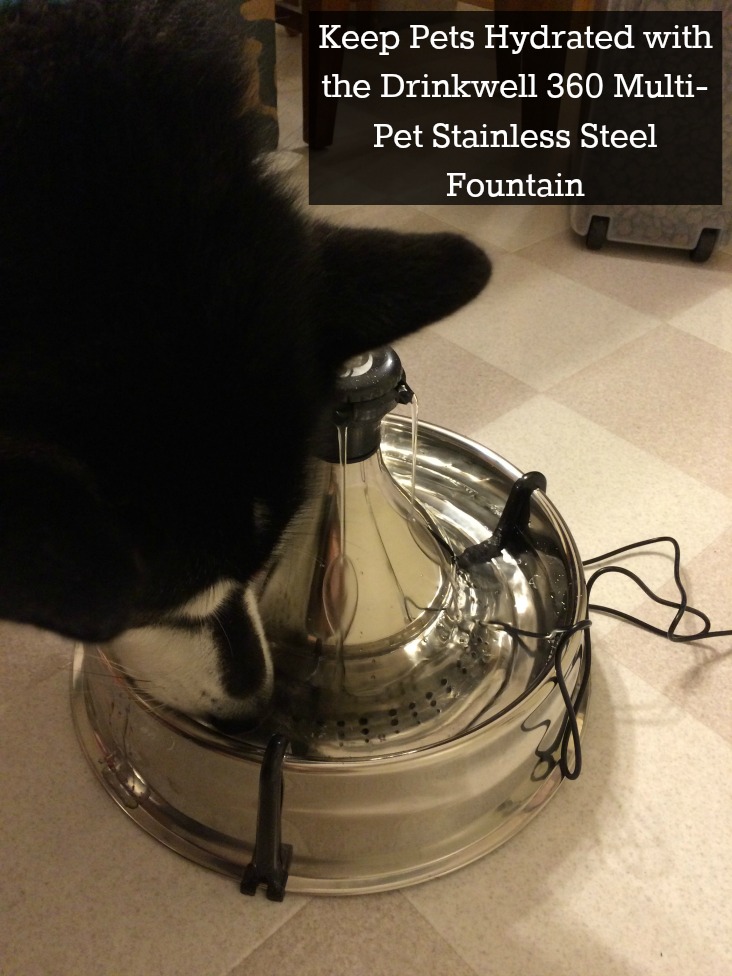 Do you ever have fights over water in your household? Sometimes, there is a mini war in front of our current pagoda fountain, all because Ivi wanted to drink at the same time as Reya. By the time the battle is finished, there is water all over the floor, and a nearly empty fountain as they try pushing the other out of the way to drink. My husband and I both knew we needed a better solution, especially since we have limited outlets in the kitchen for their main water dish. After having so much success with Drinkwell Pagoda fountain, we decided it was time to upgrade to a larger fountain with a second malamute in the house. Luckily, we found the perfect solution – the Drinkwell 360 Multi-Pet Stainless Steel Fountain.
Drinkwell 360 Multi-Pet Stainless Steel Fountain: What is It?
Looking for the perfect fountain for a multi-pet household? If so, we think you will love the Drinkwell 360 Multi-Pet Stainless Steel Fountain. This vegetarian designed, stainless steel fountain holds 128 oz (1 gallon) of fresh, filtered water that comes from free falling steams, enticing your pet to drink, and aerating the water to make it as healthy as possible. Using an activated carbon filter, the fountain removes bad tastes and odors from water, making it some of the best drinking water in your house. As well, the 360's multi-stream, circular design allows pets to drink from any angle, making it possible for different pets to drink at the same time without getting in the others way.  To learn more, check out the informational video below!
Drinkwell 360 Multi-Pet Stainless Steel Fountain: Overall
When we first set up our fountain, I have to say, I was a bit unsure. It was a bit different from our pagoda fountain and I was worried that the multiple streams would actually be a huge mess once the dogs started using the fountain. To my delight, however, the streams and how quickly they run are something you can control, allowing us to make the fountain go as slow or fast as we liked, making it perfect for our hyper dogs, especially when they come in after playing outside. Along with being functional and holding A LOT of water, I also love that this fountain looks just as fashionable as our pagoda fountain, actually matching our stainless steel kitchen a bit more than our white fountain. Now, we are planning on moving the old fountain up to our spare bathroom and keeping this as the main household fountain for the dogs. Really, I consider this fountain a must for any household with multiple pets, especially dogs. Based on our own experience, I am delighted to give the Drinkwell 360 Multi-Pet Stainless Steel Fountain an A+ rating and highly recommend it to our readers!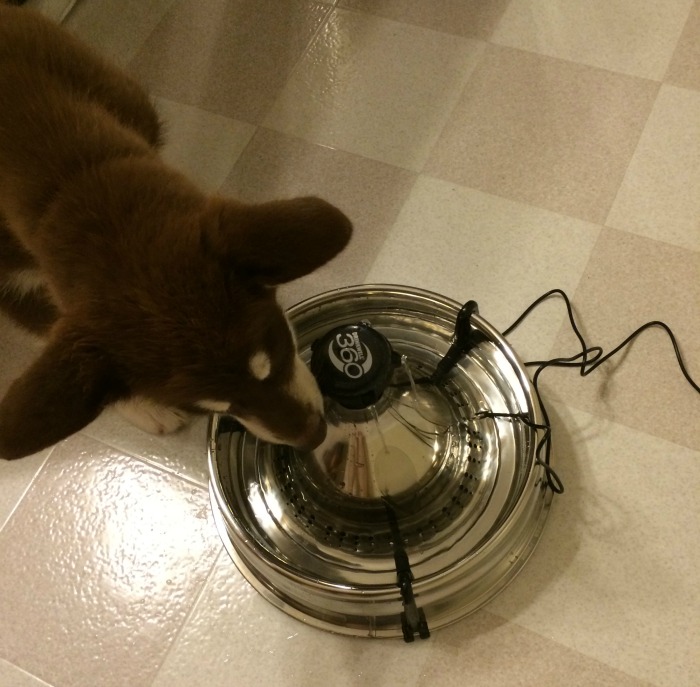 Drinkwell 360 Multi-Pet Stainless Steel Fountain: Where to Purchase
Want to purchase this awesome fountain for your own pets? You can buy the Drinkwell 360 Multi-Pet Stainless Steel Fountain for $99.99 on the PetSafe website.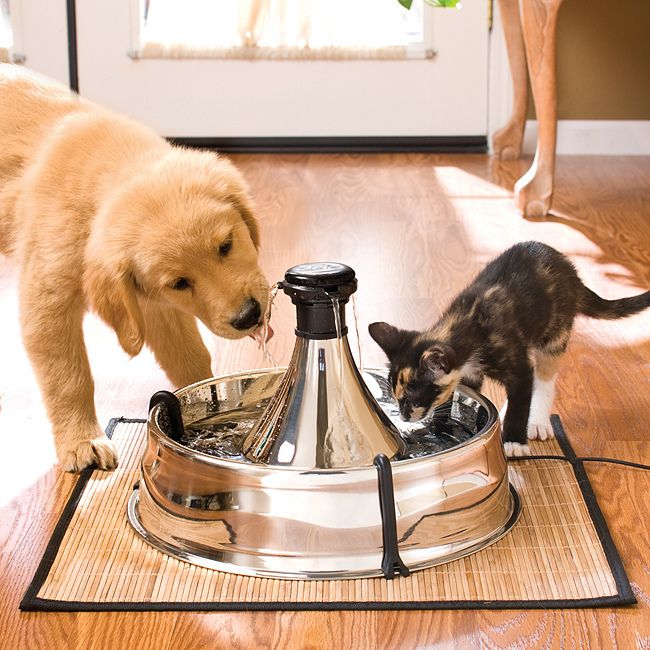 Want to help? Follow PetSafe on the following Social Media Channels!
Facebook | Twitter | Instagram | Pinterest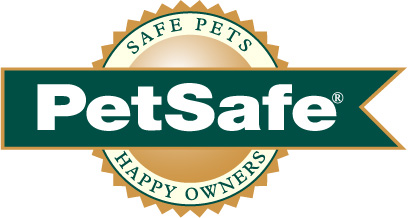 Disclosure: Budget Earth did not receive monetary compensation for this review, but did receive products for review purpose.  All opinions on this product are my own honest assessment, and may differ from our readers' opinions. 
Would you like to have your products featured in a giveaway event? Want to increase your social media exposure? Contact susan.l.bewley@gmail.com to see how I can help YOUR company today!