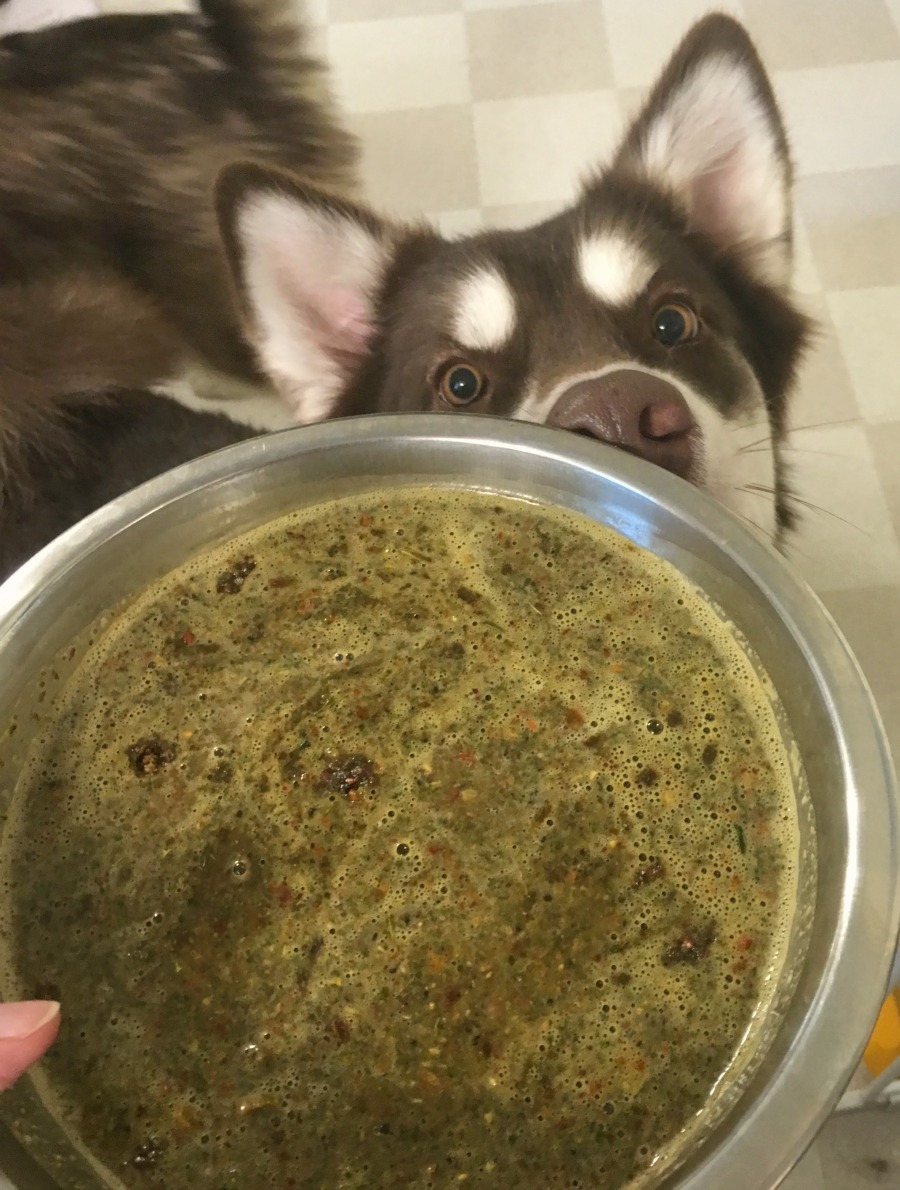 Like many dog owners, we only want the best for our girls, but like humans, dogs love variety in their diet. While we go out of our way to give our girls only food with the best ingredients that are balanced for their needs, they do quickly get bored with food.  Not only does variety keep them enjoying their food flavor-wise, it makes sure that they are getting a truly balanced diet with the wide variety of nutrients necessary for proper health. One of the things I love offering in their food rotation is dehydrated food, since many of these provide any benefits a raw diet would, without the mess and expense associated with feeding raw. One of my major issues with most dehydrated foods, however, is that sometimes not everything processes properly, with one of the tell-tale signs being large vegetable chunks…leaving your dog just as they went in, and just as undigested. Recently, however, one of my favorite brands just put out a new dehydrated food that we couldn't wait to try – WellyTails.  After hearing quite a bit about their food at BlogPaws, we couldn't wait for our complimentary box of WellyChef RAW Low Temperature Dehydrated Dog Food to arrive!
WellyChef RAW Low Temperature Dehydrated Dog Food: What is It?
Looking for a dehydrated raw food made with only natural ingredients? If so, we think you will love WellyChef RAW Low Temperature Dehydrated Dog Food. Made with premium, human-food quality, USDA inspected raw meat and granulated veggies and fruits, this food is designed to not just be easy to prepare, but yummy for dogs of all ages and sizes. All dog owners have to do is add water, wait, and then watch their dogs enjoy this delicious food. What is truly unique about their food, however, is that it is not just delicious, but exceeds AAFCO minimum requirements, allowing your dog to enjoy nutritious food with truly healthy ingredients, including chia seed, spouted fully cooked lentils, kale, kelp, pumpkin, blueberries, and more.  This grain-free food also has all vegetables and fruits granulated so that dogs can truly digest them (you'll never see them come out whole in their feces). In the end, dog owners are left with a food their dogs love that is nutritious and affordable.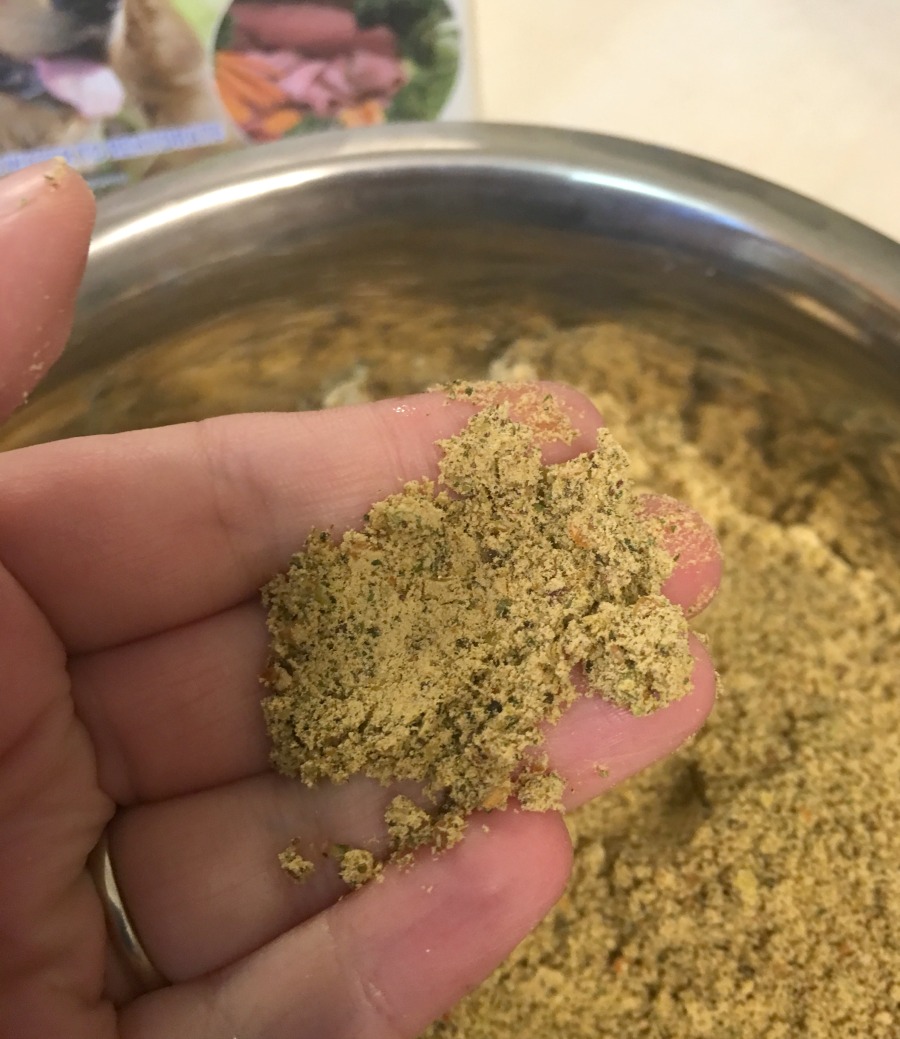 WellyChef RAW Low Temperature Dehydrated Dog Food: Our Thoughts
So, what did the girls think of WellyChef? In all honesty, I don't think I could put it in front of them fast enough. Unlike most dog foods we have tried, it actually smells like human food. Not just any human food, but beef stew. What shocked me the most was that even on the second floor I could subtly smell the beef stew, which drove the girls absolutely INSANE because they did not want to wait a whole ten minutes for their food to hydrate. Once they got the food, they just couldn't eat it fast enough and were cleaning the dish thoroughly to make sure they didn't miss anything. When it comes to the taste test, WellyChef has to go in one of the girls' top foods from their reaction alone. As well, we didn't have any chunks of vegetables out the other end, meaning that they truly processed everything in the food itself.  In the end, this meant that we had two very happy dogs who couldn't wait for their next meal of WellyChef.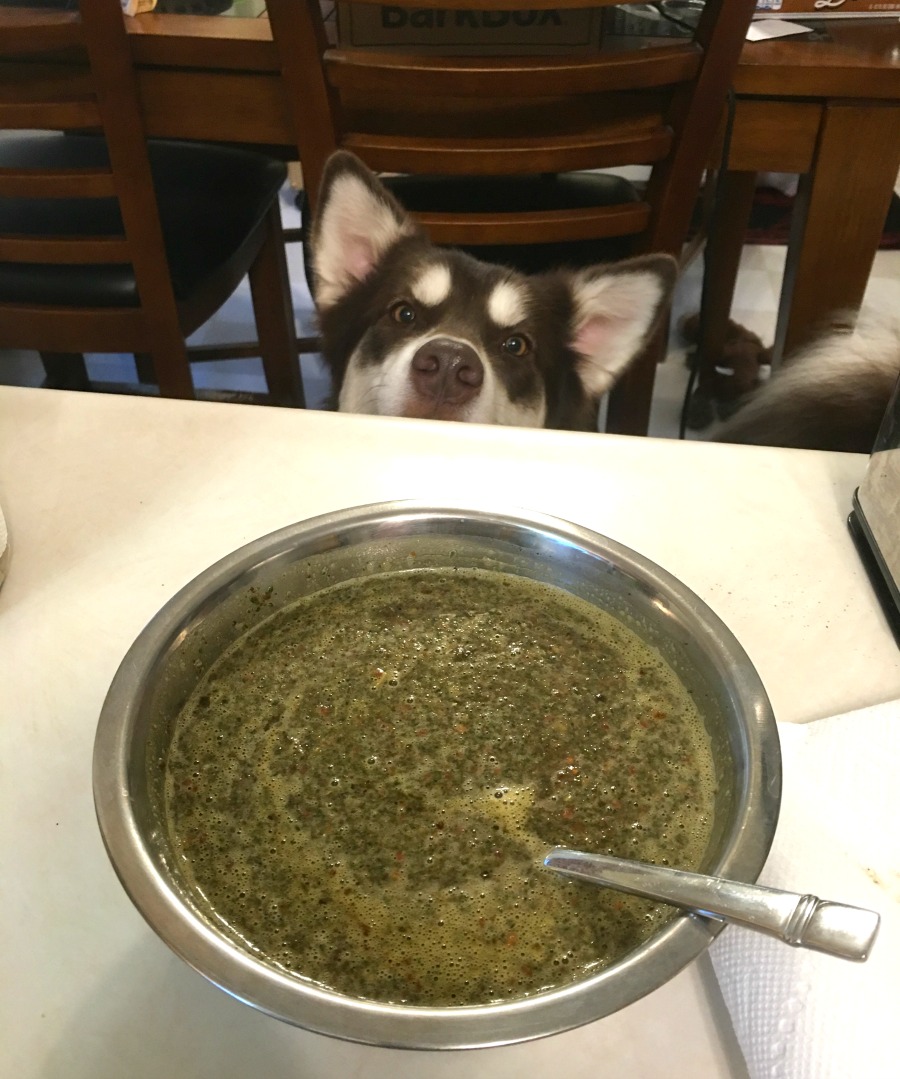 WellyChef RAW Low Temperature Dehydrated Dog Food: Where to Purchase?
Want to purchase this yummy, all natural raw food for your own dog? You can find WellyChef on the WellyTails website!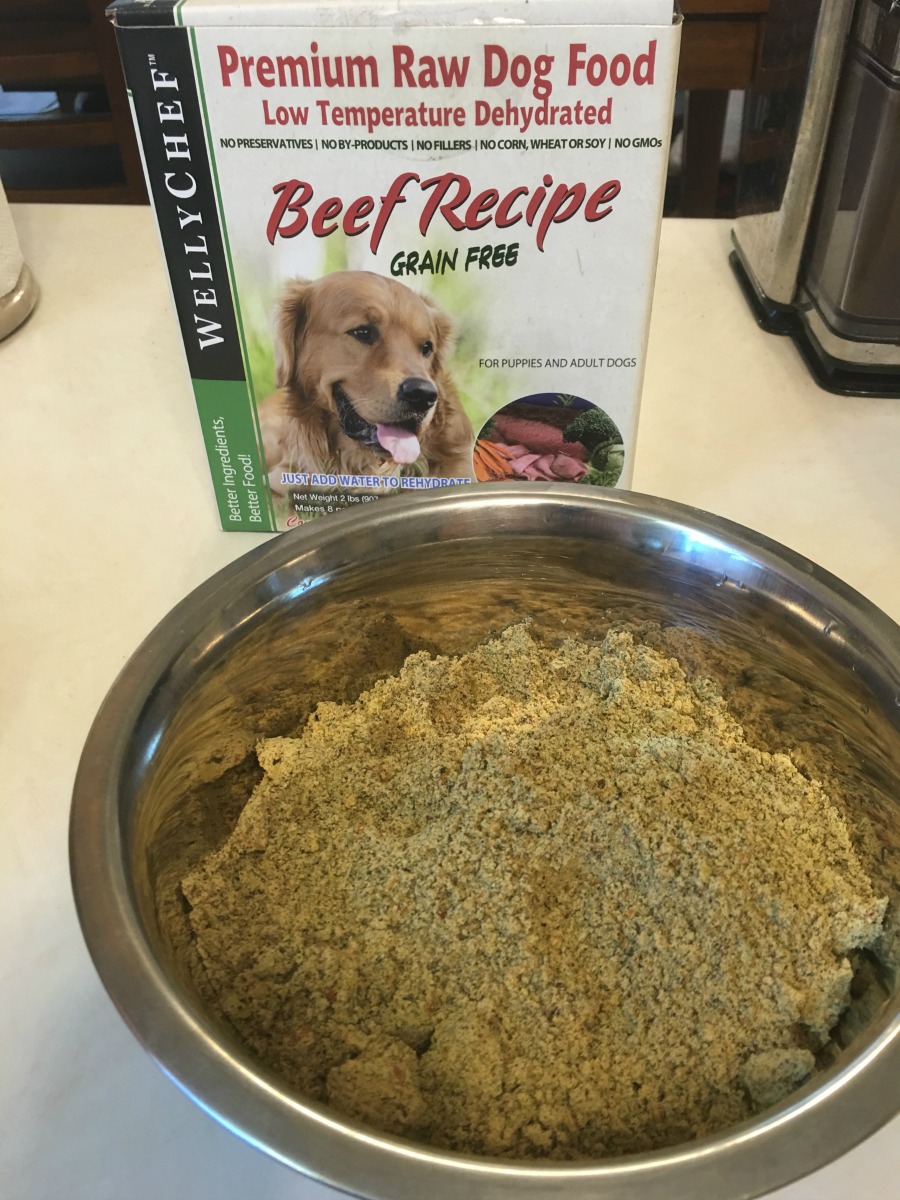 Want to learn more? Follow WellyTails on social media!
Facebook |Twitter | Pinterest | Instagram

Disclosure: Budget Earth did not receive monetary compensation for this review, but did receive products for review purpose.  All opinions on this product are my own honest assessment, and may differ from our readers' opinions. 
Would you like to have your products featured in a giveaway event? Want to increase your social media exposure? Contact susan.l.bewley@gmail.com to see how I can help YOUR company today!