Disclosure: I received these products for free to review. The opinions in my review are honest and my own.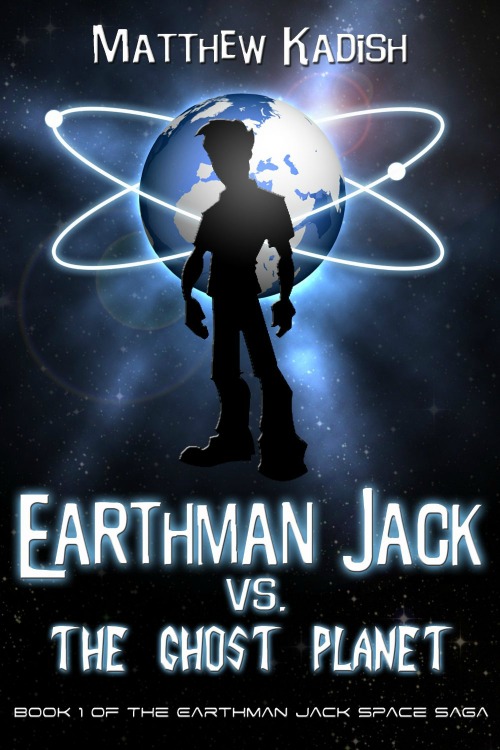 For me, a cold, snowy day is the best time to read. You can snuggle up in a blanket and relax as you are transported into a new world. While I am normally a fantasy girl, I do love a good sci-fi book every so often. Recently, I was introduced to a newly debuting author who made a new series designed for younger adults. With my love  of reading, how could I possibly consider saying no when I was asked to review Earthman Jack vs The Ghost Planet?
Earthman Jack vs The Ghost Planet: What is It
Can this underachiever rise to the occasion and become the hero Earth needs? The fate of all life in the galaxy may rest in his hands.  Earthman Jack vs The Ghost Planet, we follow Jack, an unlikely, underachieving teenager travel across the galaxy. With a mix of magic, technology, and a rag tag bunch of heroes, you will be at the edge of your seat seeing if Jack will be able to save the day. Since the coming war can only be solved by a powerful ancient spaceship that can only be flown by Earthlings, Jack has to overcome his fears to save the Earth!
Earthman Jack vs The Ghost Planet: My Thoughts
Before I go any further, I want to make it clear to everyone that this book is written more for younger teenagers. The dialog can seem a bit corny and simple compared to many other sci-fi books, but if you take the intended readership into account, it isn't too surprising. That being said, I does seem like a fairly cute introductory book for anyone who is looking at getting their tweens or young teens into the sci-fi genre. My only real concern with the book is that it felt way too long for the story. While I have nothing wrong with longer books, 666 pages in a rather large book, in a normal size font seems a bit too large for the intended readers. I think it also would have flowed a bit more nicely if it was separated into two smaller books. Even though I am not someone who typically reads preteen books, I do think it is a very entertaining read and am happy to give Earthman Jack vs The Ghost Planet a B rating.
Earthman Jack vs The Ghost Planet: Where to Purchase
Want to read this entertaining teen sci-fi book? You can find Earthman Jack vs The Ghost Planet on Amazon.com for $3.50 in it's ebook form or purchase the soft cover version for $19.99. If you are looking for a fun book to add to your ebook collection, I recommend giving this book a chance!
Disclosure: Budget Earth did not receive compensation but did receive products for review purposes. Budget Earth may, however, receive compensation through purchases from affiliate links in this post. All opinions on this product are my own and may differ from our readers' opinions. 
Would you like to have your products featured in a giveaway event? Want to increase your social media exposure this holiday season? See how Mom Powered Media can help! Contact susan.l.bewley@gmail.com to see what we can do for your company!