Disclosure: I received these products for free to review. The opinions in my review are honest and my own.
Over the past year, I have been focusing more on losing weight. While I have been excerising more and trying to make healthier food choices, I still have some issues with portion sizes. For this reason, I have been focusing more on trying to find a quality kitchen scale. One of the issues I have been having lately is that it is really hard to find a quality scale that doesn't require a smartphone to use all its features. Maybe I'm crazy but I really don't want to have to deal with my iPhone in the kitchen. It seems a bit silly to me. As I was on my search for a quality kitchen scale, I was approached by EatSmart to review one of their latest kitchen scales – the EatSmart Precision Elite Digital Kitchen Scale!
EatSmart Precision Elite Digital Kitchen Scale: What is It
Looking for an easy to use, very accurate kitchen scale? With many people trying to lose weight, a kitchen scale is one of the best ways to monitor calories and make sure you are getting in the proper amount of calories each day. With the EatSmart Precision Elite Digital Kitchen Scale, you have a extremely precise scale, measuring to the nearest .05 or 1 gram. With the easy to use TARE feature, backlit buttons, stainless steel design, compactness, and large weighing surface, you really can't go wrong with this EatSmart scale!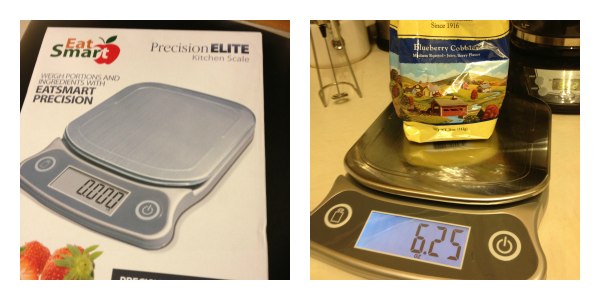 EatSmart Precision Elite Digital Kitchen Scale: Overall
Out of all the scales I have tried recently, this has to be one of the most user friendly out there. It is highly accurate, has large buttons, and allows you to move between various units (ounces, pounds, grams, and kilograms). For baking, this is especially important, since you want as much accuracy as possible. As well, the scale itself can hold up to 15 pounds, allowing you to do even larger projects on this scale. What I also love is that the scale itself is very easy to tare. Many scales make you do tricks, but all you have to do is touch the one button for a few seconds with an empty bowl to tare, and you are good to go! With its great look, ease to use features, and the useful calorie counting booklet, I can highly recommend the EatSmart Precision Elite Digital Kitchen Scale. Based on my own experience with this scale, I am happy to give it an A rating.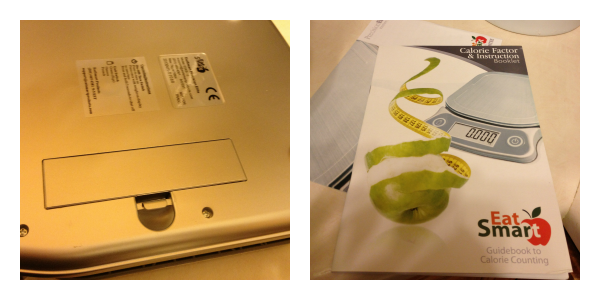 EatSmart Precision Elite Digital Kitchen Scale: Where to Purchase
Would you love to purchase one of these wonderful scales? They can be purchased currently on the EatSmart website or on Amazon.com for $36.95 (regular price $59.95). With this scale's large buttons and accuracy, you will find that measuring proper serving sizes and ingredients is easy enough for everyone!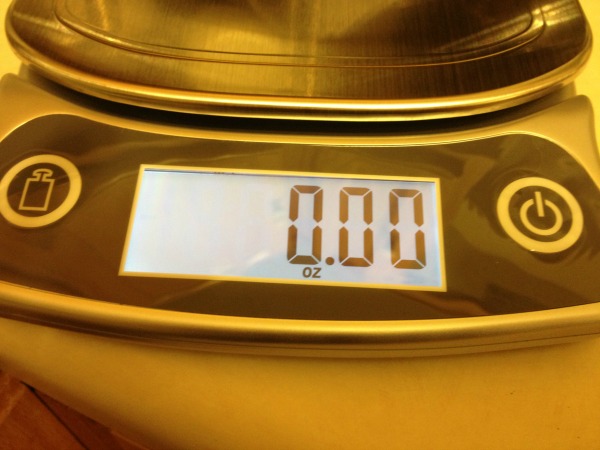 Disclosure: Budget Earth did not receive compensation but did receive products for review purposes. Budget Earth may, however, receive compensation through purchases from affiliate links in this post. All opinions on this product are my own and may differ from our readers' opinions.
Would you like to have your products featured in a giveaway event? Want to increase your social media exposure this holiday season? See how Mom Powered Media can help! Contact susan.l.bewley@gmail.com to see what we can do for your company!