Disclosure: I received these products for free to review. The opinions in my review are honest and my own.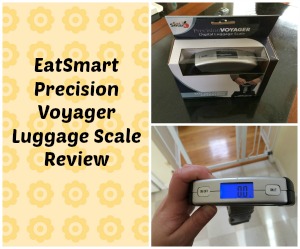 While I don't mind paying for services or gadgets that I think my family needs, I am against spending money on unnecessary things. For example, I refuse to pay airline fees due to my luggage being over 50lbs. To me, this is an obvious money grab by the airlines and I refuse to pay. At one point, I actually took some stuff out of the luggage and put it in a carryon bag just to avoid the $25 fee. For people like me who try to avoid these fees, EatSmart came out with a new scale designed to safely and accurately weight our luggage. To say the least, I was very excited when I found out about this product and couldn't wait to review it!
EatSmart Precision Voyager Luggage Scale: What is It
Are you worried about having to pay fees the next time you go on a flight for your luggage? With the EatSmart Precision Voyager Luggage Scale you will never have to worry about paying overweight luggage fees again! This two handle grip scale is compact, lightweight, and allows you weight your luggage just by picking it up with the scale. This durable strap and easy clip buckle scale can weigh up to 110 pounds or 50 kilograms. With this scale, you will never have to pay unexpected luggage fees again!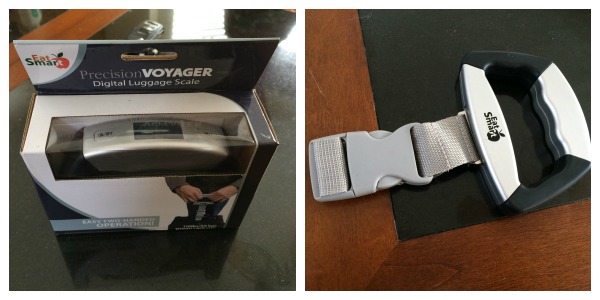 EatSmart Precision Voyager Luggage Scale: Overall
I will freely admit, this is one of the neatest travel gadgets I have seen in a long time. Not only is it easy to use, but it gives you helpful information that can save you time and money! Never again will you be opening your luggage at the airport to avoid luggage fees. To keep the unit working as long as possible it also has a 20 second auto shut off. Really, I am wondering why I didn't have one of these scales sooner, especially when my husband was traveling for work just about every week with IBM. Based on my own opinion, I am happy to give the EatSmart Precision Voyager Luggage Scale an A rating and highly recommend it to my readers.
EatSmart Precision Voyager Luggage Scale: Where to Purchase
Want to purchase this high quality scale for yourself? You can purchase the EatSmart Precision Voyager Luggage Scale for $19.95 on Amazon.com or at the EatSmart website!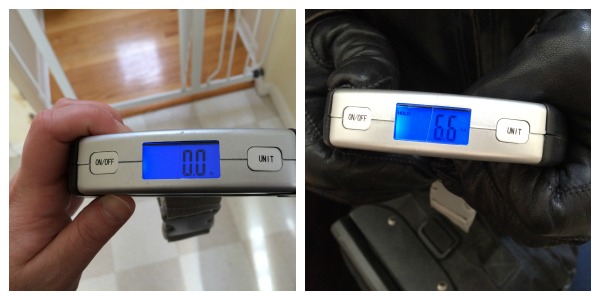 Disclosure: Budget Earth did not receive compensation but did receive products for review purposes. Budget Earth may, however, receive compensation through purchases from affiliate links in this post. All opinions on this product are my own and may differ from our readers' opinions.
Would you like to have your products featured in a giveaway event? Want to increase your social media exposure this holiday season? See how Mom Powered Media can help! Contact