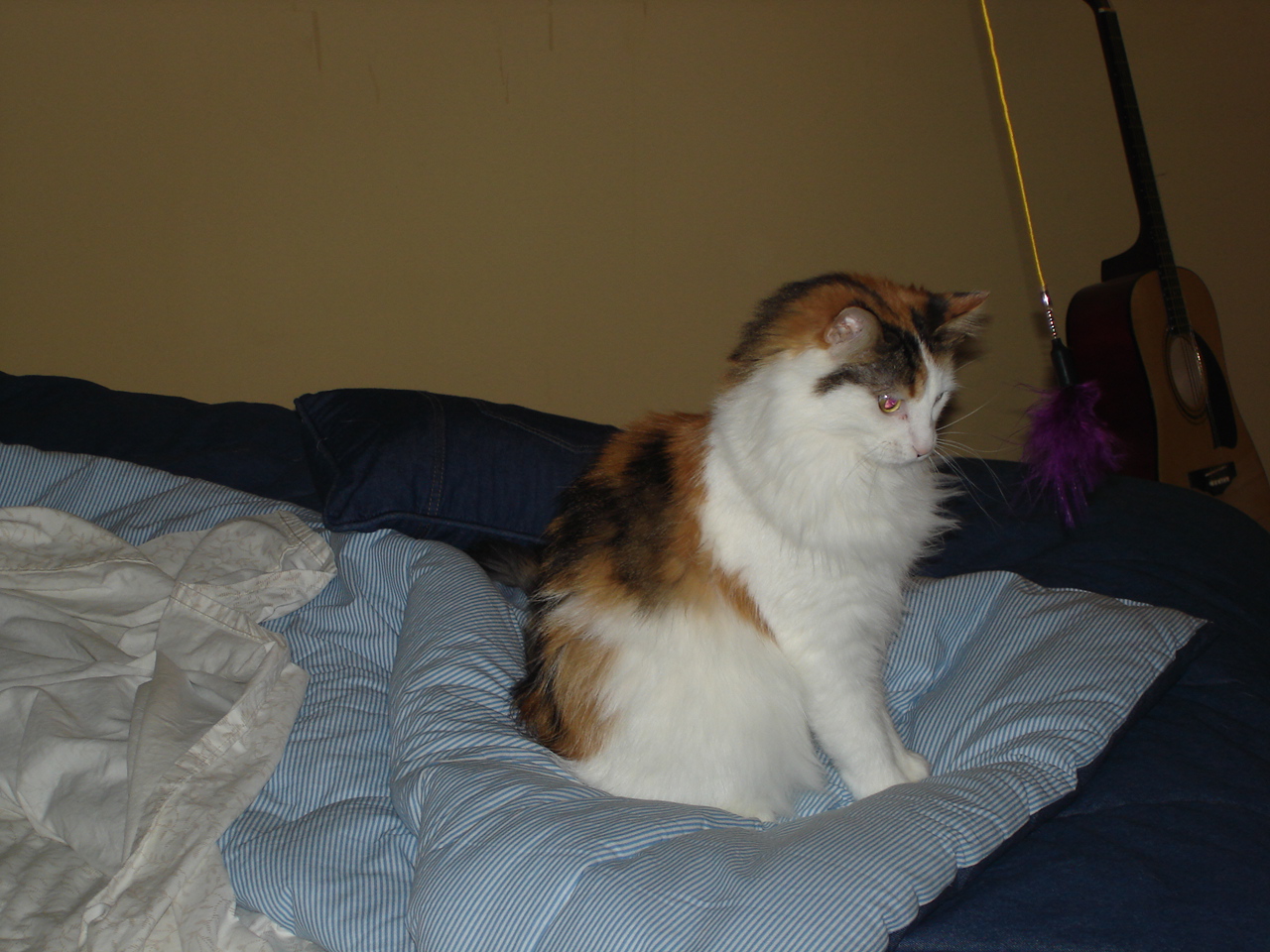 As many of you know, I try using a variety of green products in my household. While I use green cleaners and products made from recycled plastic, I rarely ever think about my pets' toys.  For some reason it never dawned on me to start looking for green pet products, at least until I read a study recently talking about how dogs and cats leave a larger carbon footprint than many humans – yikes! Even though I am suspicious of the study itself, it made me think that maybe I should start looking more into pet toys.  Lucie needs some new toys soon anyways, so I thought I might as well look into getting some new eco-friendly toys.
After a bit of searching, I was surprised at just how cheap many dog toys are made. Quite a few are even designed to fall apart quickly, leaving owners constantly buying toys and the old toys filling up landfills. Since money nor pet toys grow on trees, it seemed about time to start looking into some different pet manufacturers and experimenting with some different types of eco friendly pet toys!
Green Pet Products: West Paw
When it comes to green pet products,  West Paw has been dominating the market for quite some time with its large selection of eco friendly pet toys made from a variety of organic and recycled materials. Unlike other companies that try making natural pet products, West Paw focuses on being a green company itself by using minimal waste and recycled/reusing all the materials needed throughout their manufacture ring process. Even West Paw's dog beds are filled with IntelliLoft – a fiber made from recycled plastic bottles.  One of their most popular products however, are their chew toys, made from Zogoflex. This toy is made from recycled plastic and is guaranteed to last a lifetime.  Some of West Paw's most popular green pet products include:
Green Pet Products: Simply Fido
Simply Fido is a green pet manufacturer that focuses on creating eco-conscious pet toys for families who are trying to live a greener lifestyle. All of their toys are tested and certified 100% non-toxic, and use only organic cotton that is certified by the OCIA.  As well, Simply Fido only uses natural minerals and plants for all of their coloring, creating beautiful, vibrantly colored pet toys.  While they may not be as eco friendly as West Paw, their products are a bit easier to find and manufactured by a company that tries recycling and lessening it's companies overall carbon footprint to create high quality green pet products. Some of their most well known pet toys include:
Green Pet Products: From the Field
Even though they are not as well known as West Paw or Simply Fido, From the Field is a green pet manufacturer that has been becoming popular both online and in many small, privately owned pet stores. From the Field's focus is on preventing deforestation and pollution, by creating high quality pet products with a reduced carbon footprint for dogs and cats.  All of their products are biodegradable, pet safe, and pet friendly. Unlike most green pet products, From the Field's pet toys are made from hemp, which is both earth friendly and renewable, not to mention being far more durable than cotton or paper.  Along with their hemp products, they also offer organic catnip that fits easily in all of their hemp cat toys. Some of their most popular green pet toys include:
Budget Earth & its writers did not recieve compensation or products from any companies mentioned in this article, which is completely the opinion of the writer.